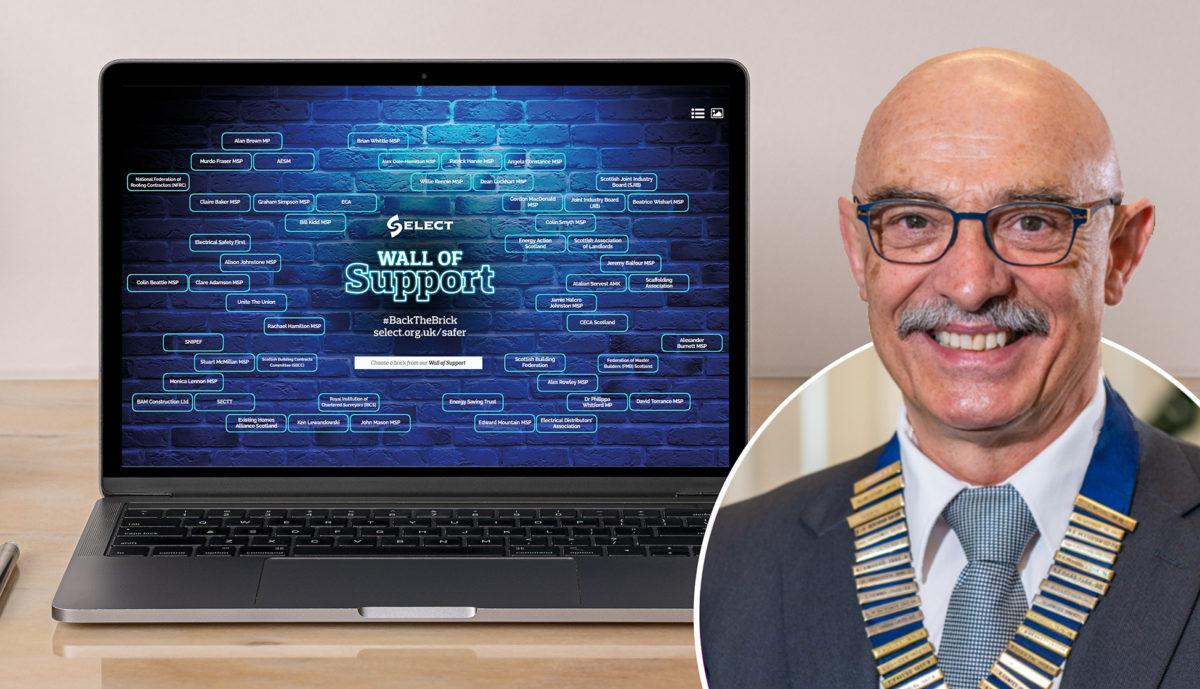 LABOUR MSP Martin Whitfield and international trade body EuropeOn are the latest names to back the campaign for regulation of the electrical industry in Scotland.
The politician and European voice of the electrical contracting industry are the latest additions to SELECT's Wall of Support, each adding a digital 'brick' to show support for protection of title. They join more than 70 politicians, trade unions, professional bodies, electrical firms and other organisations in doing so.
EuropeOn president Gerard Constantin said, "We agree that it is vital that only properly trained and qualified people design and carry out electrical works and we fully support the campaign to ensure that anyone calling themselves an electrician in Scotland would have to hold appropriate, industry-recognised qualifications. Recent decarbonisation and sustainability efforts have reinforced the important role properly trained and qualified electricians will play as we aim to meet our carbon reduction targets. We believe in working together with all relevant stakeholders and national and EU authorities to deliver on these demanding but necessary objectives."
Mr Whitfield, Labour MSP for South Scotland, added, "Electrical safety is vitally important and consumers have a right to expect that electrical works carried out in their home are only undertaken by those with the appropriate skills and qualifications. Therefore, I welcome and support SELECT's campaign to regulate the industry and make it an offence to carry out electrical work in properties without holding qualifications. This important campaign was included in Scottish Labour's last election manifesto and I hope we can make progress on regulation in parliament."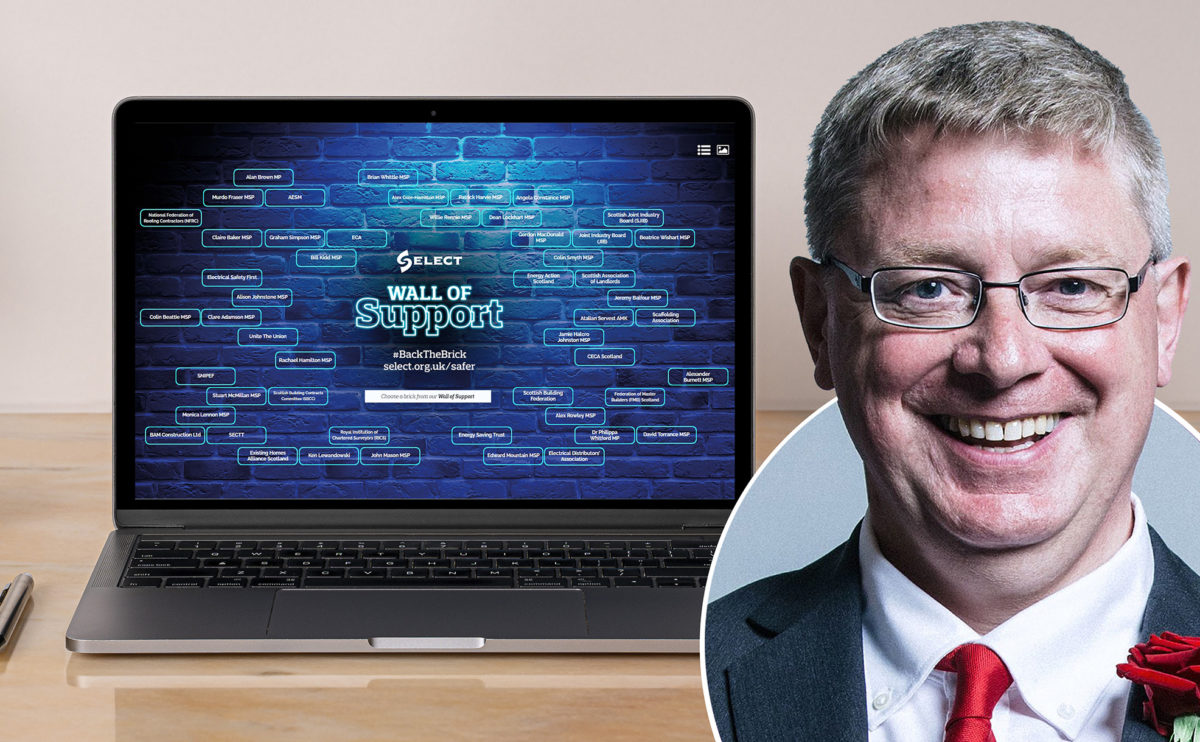 20 new 'bricks' that were added in June, including the NFRC, The Scaffolding Association, SNP MSP Michelle Thomson and 17 electrical businesses and their staff.
Alan Wilson, MD of SELECT, said, "We are delighted to welcome EuropeOn and Mr Whitfield to the Wall of Support and thank them for taking the time to add their support to this vital campaign. It is heartening to see an ever-growing groundswell of backing for regulation of the industry, and equally heartening to see this support coming from so many different areas, be it public, political or professional.
"As the campaign builds momentum, we continue to actively seek new 'bricks' to add to our Wall of Support, inspiring new voices and raising the volume as, together, we strive to improve electrical safety across Scotland."