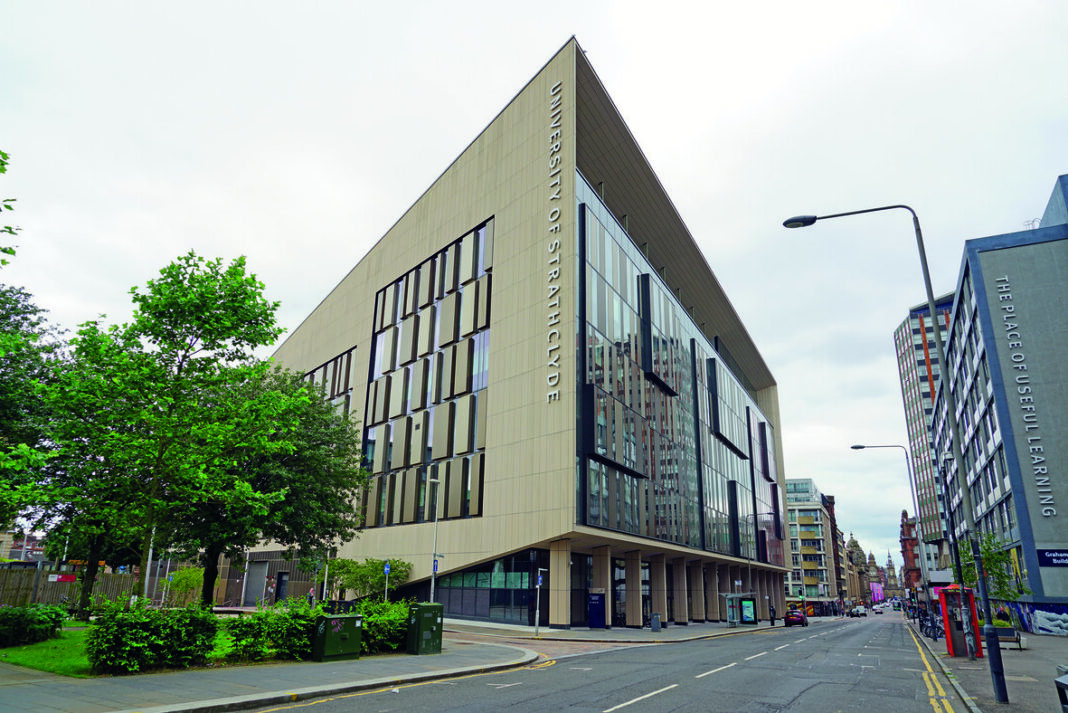 A Glasgow renewable technology firm has vowed to take its work to the 'next level' after being acquired by Mitsubishi.
University of Strathclyde spin-out, Smarter Grid Solutions (SGS), has been hailed as one of Scotland's 'brightest stars' in the fight against climate change.
It creates systems that allow solar panels, wind turbines, and other renewable energy devices to be connected to existing electricity distribution networks – allowing for the cost of expensive grid upgrades and management of on-site energy to be brought down.
Since its launch in 2008, the firm's products have reduced carbon dioxide emissions by two million tonnes – which works out at the equivalent of taking 165,000 combustion engine vehicles off the road.
The University of Strathclyde said that Mitsubishi's acquirement means that SGS will be able to further scale up its contribution tot tackling the climate emergency, with it aiding its ability to help more grid operators across the globe connect more renewables to their networks.
SGS, which currently employees 75 people, has already helped connect more than 400MW of renewable capacity to networks in five countries where it has live systems today, leading to a saving of more than £200 million for grid operators.
Professor Sir Jim McDonald, principal and vice-chancellor of the University of Strathclyde, said, "SGS is one of the university's most successful and innovative spin-outs and, through its software products, has transformed active network management of electricity grids across the UK and globally as the energy sector transitions to low-carbon power sources.
"We are excited by Mitsubishi Electric's plans for the growth of the company in Glasgow. We look forward to collaborating with them on the further development of the company's products and continuing our partnership with the SGS team."
Graham Ault, co-founder and executive vice president at SGS, as well as the academic behind the research that became Smarter Grid Solutions, added, "The support we've received from our investors and the wider Scottish and UK business community over more than a decade has been humbling and very much appreciated.
"We've taken research findings from inside a university and transformed them into a real-world application that's allowing more renewable energy devices to be connected to electricity grids across the UK, Europe, and North America, with our first system in Asia in the middle of delivery right now.
"Now, with the backing of Mitsubishi Electric, we'll be able to take our work to the next level, expanding our operations to serve more customers in more countries and ultimately be an important contributor to the clean energy transition.
"This month's IPCC report and the looming COP26 summit are focusing minds on the threat from climate change and we're at the forefront of using technology to help meet that challenge. A lot of talented people within SGS, our partner organisations and our customers have contributed to our mission to get to this point – we are now looking to harness even more innovation and diverse abilities and contributions  to address the enormous scale of the climate problem."