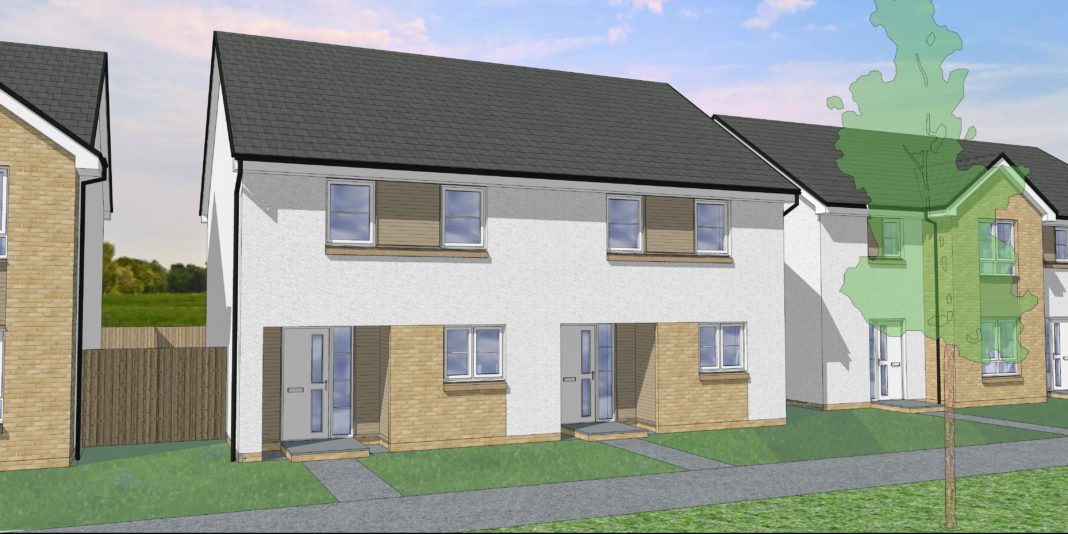 KINGDOM Housing Association has started work on 20 new energy efficient homes for social rent in Crieff.
The completed properties will be managed by Fairfield Housing Association and are the affordable housing provision for the larger site being developed by Ogilvie Homes.
The £3.2m development, with funding of £1.6m provided by the Scottish Government, will feature a diverse housing mix including larger family homes as well as amenity and wheelchair accessible bungalows and is due to complete in May 2022.
All of the properties will benefit from solar panels, waste water heat recovery systems and increased levels of insulation as part of Kingdom's commitment to sustainability and climate change.
Bill Banks, Kingdom Group chief executive, said, "The development at Broich Road, Crieff features a mix of housing types to cater for the local community's needs. The properties will all achieve Building Control's Full Silver Standard of Sustainability which means warmer, more energy efficient homes with lower fuel bills. That's not only better for the tenants but it's better for the environment too."