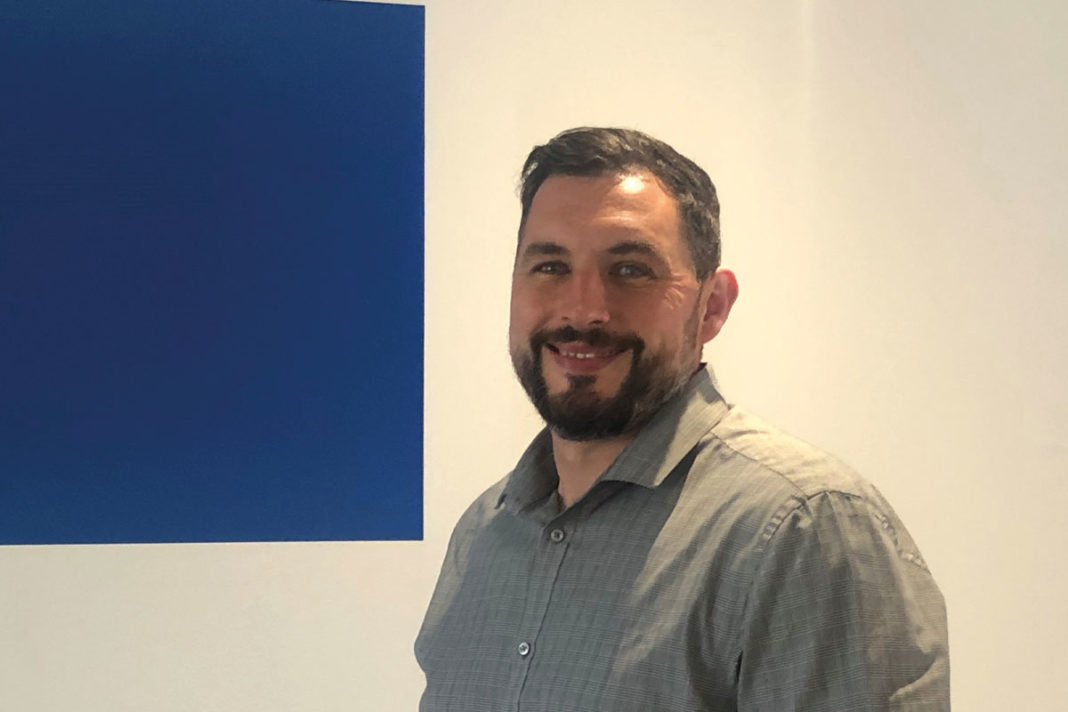 SOME of the health and safety measures which have taken on extra significance during the pandemic could have long-lasting positive implications for the construction industry.
That's the view of Colin Lafferty, the recently appointed HSEQ manager at Paisley-based contractor, The JR Group.
Colin, who brings more than 15 years' experience to the role following spells at Sir Robert McAlpine and Robertson Group, told Project Scotland that the extra focus on hygiene and welfare facilities on construction sites is one aspect which he's confident will remain in the post-Covid era.
"Yes, I think there will be some positives," he revealed. "The initial and most obvious (change) when you go to construction sites is that hygiene and welfare facilities being provided – and the level they've been maintained to – is something that we have been doing in the past but maybe not to this level. You can see it's welcomed by the workforce."
Colin paid tribute to the way the Scottish construction workforce has adapted to new and, at times, fast-changing guidance.
"Given the nature of construction and the individuals in it, there was a very quick response to understand what the implications were of Covid," he explained.
"There was a lot of debate; a lot of conversations over how far you go with certain aspects. It really went down to small details to understand how we protect our workforce and continue to function.
"The pick-up of online meetings was quite quick, which helped massively. The guidances that were coming out were multiple in a short period of time. There were a lot of procedural changes that had to take place and then be communicated out to the workforce.
"It was a demanding time which I think has standardised over the last few months because the changes haven't been as vast for our industry."
In his new role at The JR Group, Colin will look after all health, safety, environment, and quality aspects. The firm has ambitious growth plans over the next five years, of which HSEQ standards will play a crucial role.
Colin revealed he has seen huge progress in health, safety, and wellbeing across the construction sector since he first got involved.
"For individuals coming into the industry (nowadays), health and safety is more easily accepted and followed. They understand it's part of everything now and is just expected. It's part of the job, which is good as it's been very much integrated into day-to-day practices."
Colin will also be focusing on mental health, highlighting the importance of knowing what signs to look out for to indicate a colleague might need help, or which direction to point them in.
On the subject of the environment, he explained that conversations around sustainable construction are becoming increasingly prevalent.
"A lot of clients look for particular parameters regarding environmental issues and achievements, which does by definition create those conversations to principal contractors," Colin added. "That filters down to supply chain partners. The environment is definitely becoming a more open subject and I think there's some very good people in the industry who are continuing to grow these conversations. A lot of things can be very simple steps for companies, which make an overall impact.
"JR Group is a growing company and is eager to excel at everything it's doing. There are no barriers at all within the company when it comes to conversations. They have a very positive attitude."