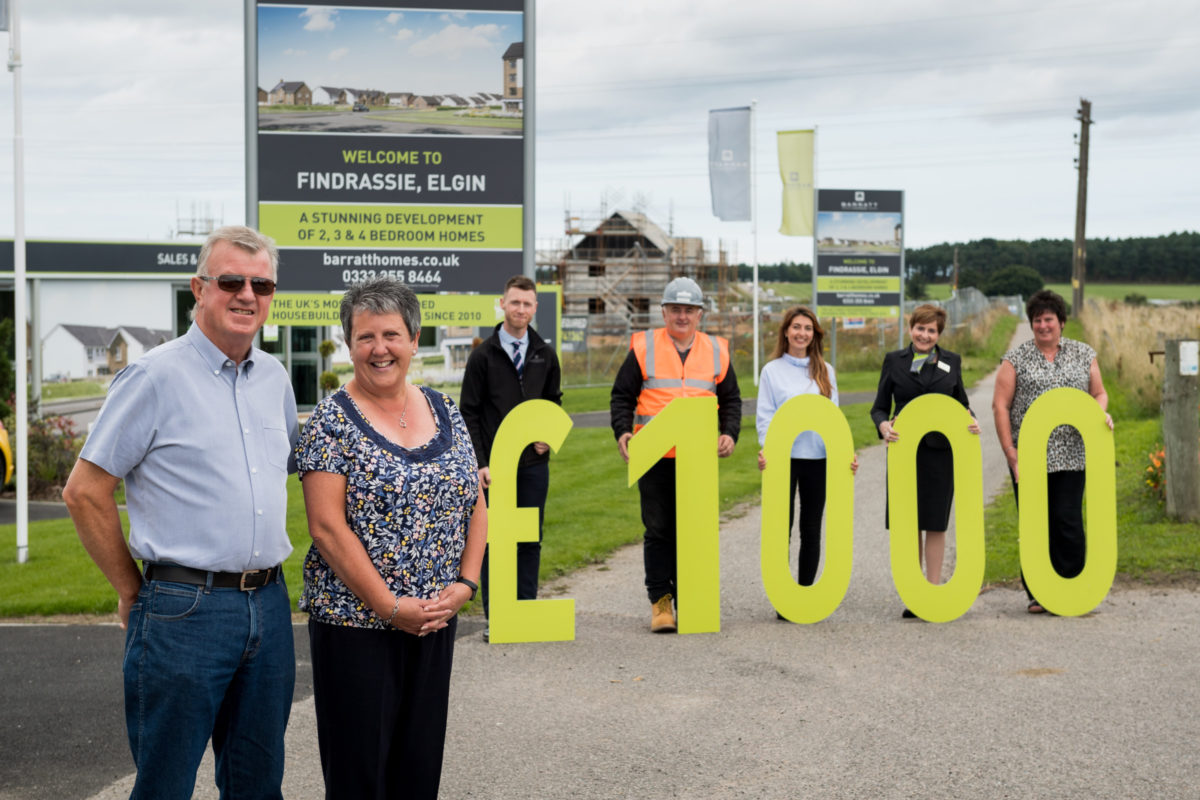 BARRATT Developments North Scotland has announced a £1,000 donation to Scottish Huntington's Association (SHA) through its community fund initiative.
Huntington's disease is a hereditary neurological disease that affects around 1 in 5,000 people in Scotland affecting movement, cognition and mental health.
Barratt's donation will go towards the charity's Moray branch in Elgin, helping local families to have a better quality of life thanks to the support of specialist equipment and assistance with transportation.
Sandra Myron, treasurer of SHA's Moray branch, said, "On behalf of the SHA's Moray family branch, I would like to say a huge thank you to Barratt for nominating us and the £1,000 donation. This will go a long way to helping people in Moray affected by Huntington's disease. Being a smaller charity we often get overlooked so it's reassuring to continue having support. Due to the Covid pandemic it has been a very difficult time for charities, so any monies forthcoming is a welcome boost."
David Palmer, MD at Barratt Homes North Scotland, added, "SHA carries out brilliant work for families across Scotland, and in our area of Moray, thanks to their network of Huntington's disease specialists. We hope that our donation will help them continue to provide these crucial and important services through what have been difficult times."