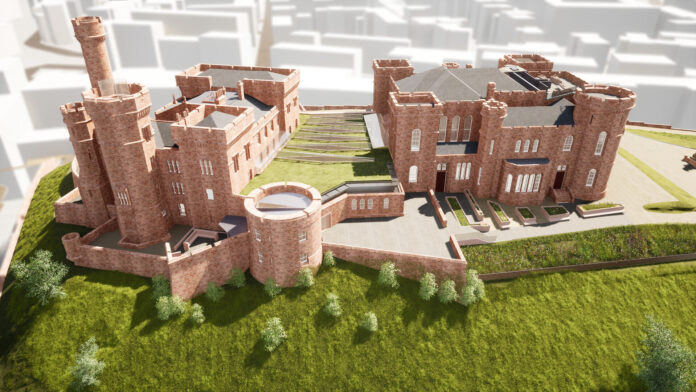 FURTHER plans are to be submitted to The Highland Council relating to the transformation of Inverness Castle.
Work is currently underway to transform the A-listed building into a 'gateway' for Highland tourism. The updated plans, to be submitted by project architects LDN Architects, relate to the preparation of the main building works contract which is currently the subject of a tender process.
The additional information to be submitted includes:
Constructional information describing the formation of a new roof terrace. This includes a new intricately detailed roof lobby, sunken walkway and raised universally accessible terrace providing stunning views of the city and the landscape beyond.
Details of proposed internal finishes, such as refurbished and new hardwood flooring, flagstones, wall linings and elegant ceilings.
The Highland Council said that, given the potential impacts arising from Brexit and the Covid-19 pandemic, the programme of works for the main tender will not be finalised until completion of the tender process. The proposed works currently include the 'careful' conservation of the building fabric, accessibility and environmental upgrades and contemporary new additions. In addition, the proposed works include a new café space and external viewing terraces that, combined, will transform Inverness Castle into a 'cultural centrepiece'.