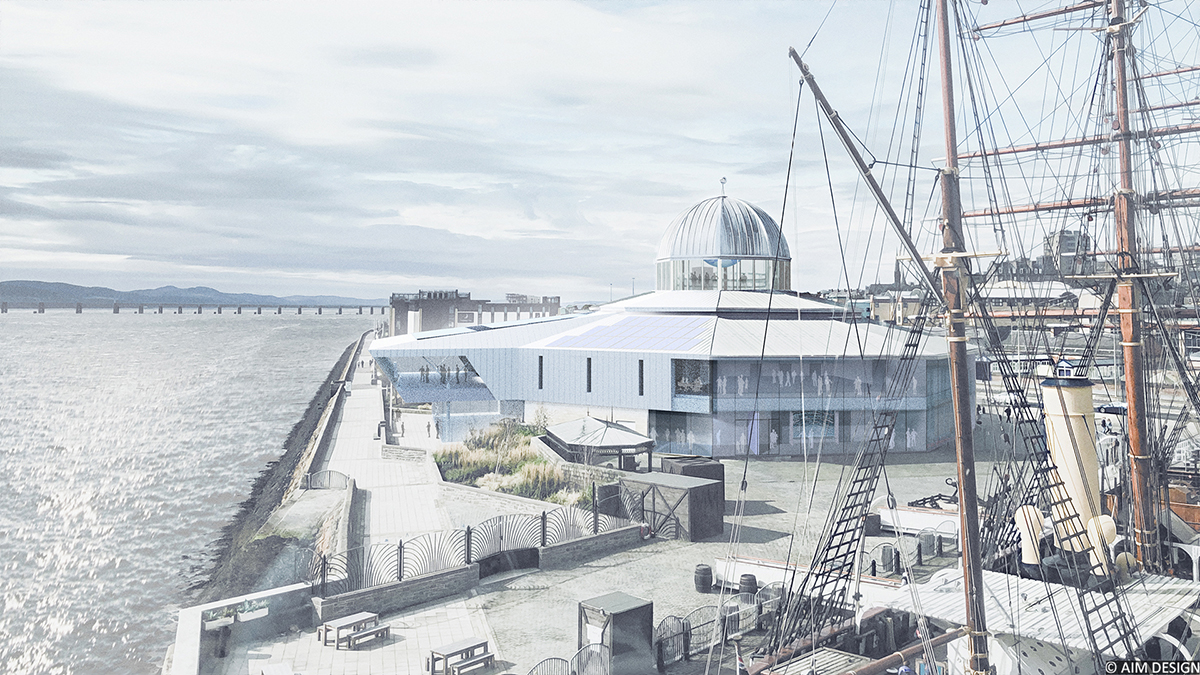 PLANS to transform Dundee's Discovery Point have gathered pace after the project secured financial backing from the Scottish Government and the National Lottery Heritage Fund.
The £12 million Discovery Point Transformed project has been awarded £900,000 of Scottish Government funding through the Tay Cities Culture and Tourism Investment Programme, with another £1.6 million approved subject to a successful match-funding drive. A  £316,000 initial investment has been awarded by the National Lottery Heritage Fund, with another £2.55 million expected if plans progress as anticipated.
This £5 million of funding adds to over £1 million already raised from a combination of Dundee Heritage Trust's own funds, grants and donations from a range of trusts and foundations, individuals and corporate sponsors. This puts the project over the halfway mark to being fully funded, with two years to raise the balance.
The project, run by the Dundee Heritage Trust, aims to transform Discovery Point from a traditional heritage museum into a multi-element visitor attraction with a strong emphasis on climate change and environmental sustainability.
Discovery Point will have five new or revamped attractions: 'Think Global, Act Local' climate change gallery, highlighting the significance of the RRS Discovery and its expeditions, and their connections to the issues of climate change and ocean environment; The Dundee Dome Experience, which will be a visitor centre in the previously inaccessible roof space at the top of the Discovery Point Dome; RRS Discovery – conservation and preservation of this world heritage asset; A new permanent gallery – using the site of the current café, the gallery will focus on polar exploration; and a new gallery for temporary and special exhibitions – this will allow Discovery Point to host a greater range of exhibitions developed either in-house or touring exhibitions – and the potential to host larger scale exhibitions.
The transformation will also include refurbishment of existing galleries; the development of a new café/restaurant and events space; expanded conference and event facilities; a redesigned entrance and reception area; environmental improvements; and a programme of learning for schools and the wider community, with new themes of Antarctic exploration, science and climate change.
Jim Pettigrew, chair of Dundee Heritage Trust, said, "The transformation of Discovery Point will have a huge impact on the city, bringing visitors, jobs and investment to Dundee and helping to put the city on the map as a global destination for green tourism. We are delighted to have secured this financial support – a huge vote of confidence in our plans.  There now begins a major public funding drive to raise a further £6m, which is necessary to unlock a significant proportion of the money committed so far."