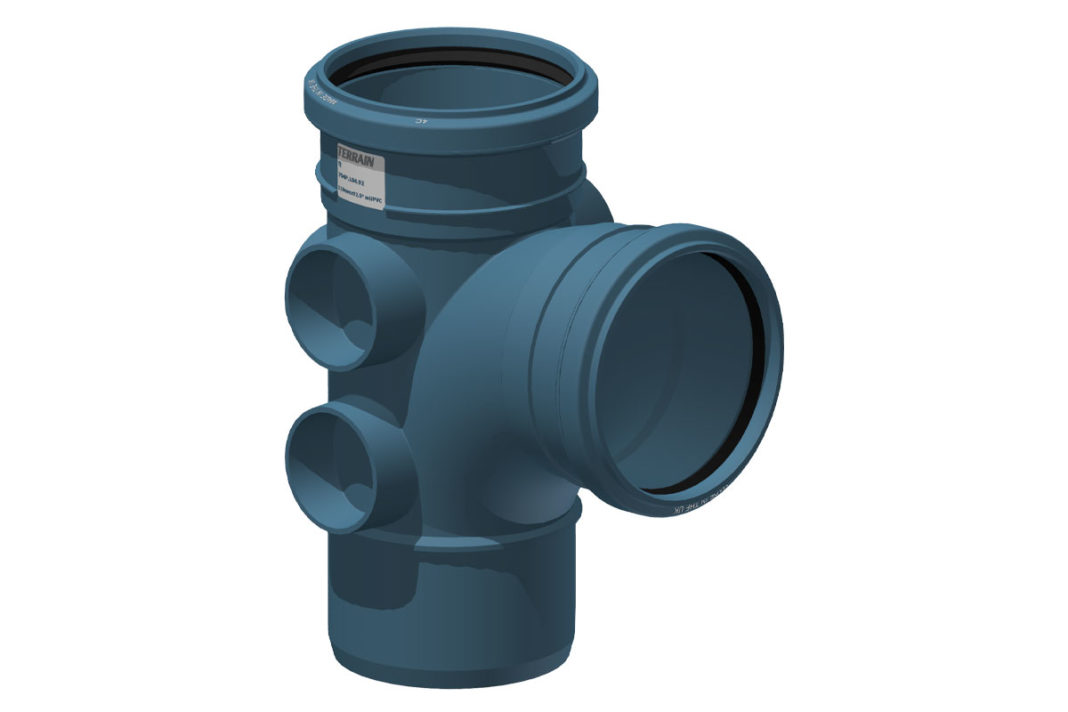 POLYPIPE Building Services has launched Terrain Q, a polypropylene push fit system with multi-layer technology designed for a variety of commercial and high-rise residential buildings.
The firm said the product brings a 'new dimension' to the commercial drainage portfolio by offering both noise reducing and fire retardancy benefits.
The pipework's blue external layer is made from PP+UV+RF, providing resistance to attack from UV radiation, fire and impact damage. The black intermediate layer comprises a mineral-reinforced plastic which Polypipe explained enables high stability, noise insulation and fire resistance, and the final white internal layer is made of PP+AF, providing high chemical and abrasion resistance and resistance to high temperature waste.
Due to an anti-fouling additive,the bore is kept clear and resistant to deposit build up which helps to reduce noise level.
Senior product manager Sarah Cartwright said, "In today's built environment, fire safety and the environment in which we live, work and play in are of utmost importance. It is essential to our NPD that we develop new products with this in mind."