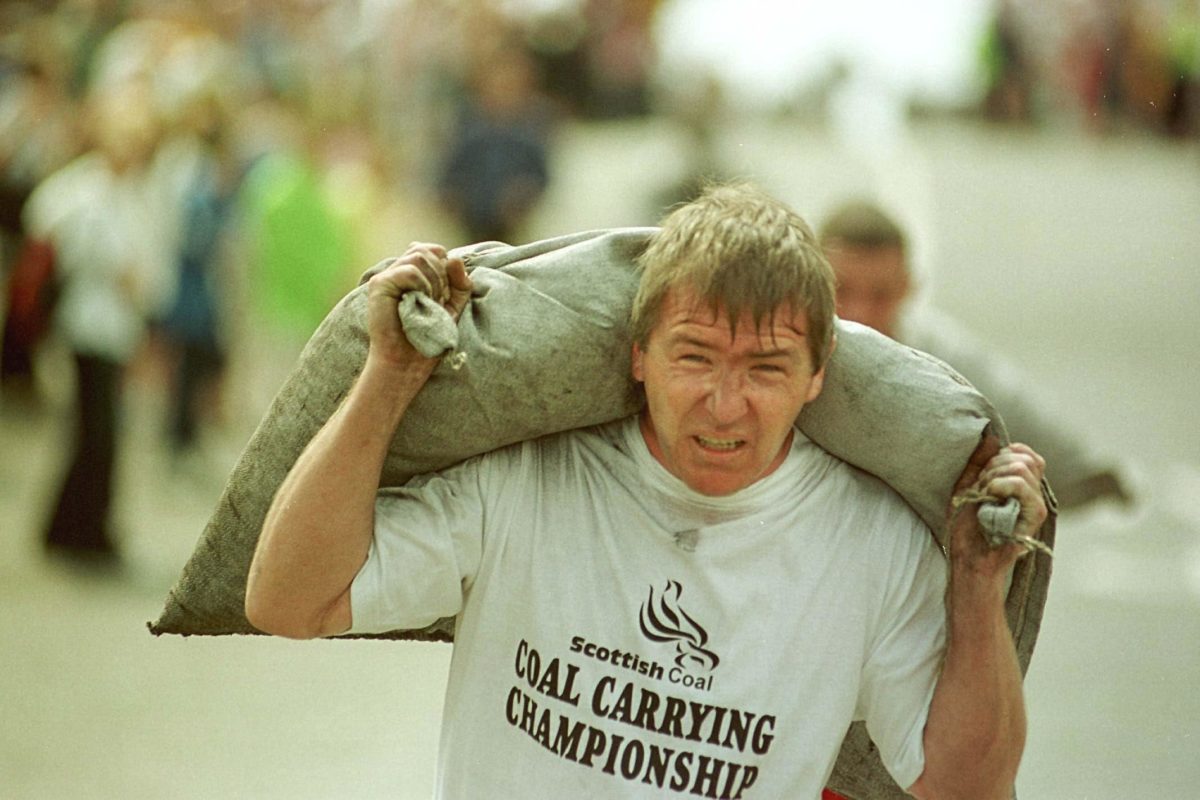 THE Scottish Coal Carrying Championships will return to Kelty, Fife, later this month thanks to sponsorship from developer National Pride UK Community Interest Company (CIC).
The annual event, created by Michael Boyle, started in 1995 with the aim of creating a link between the modern-day village and its rich coal mining heritage. One of only two coal races in the world, the event tests the strength and determination of coal carriers.
A lack of sponsorship forced the cancellation of the event between 2016 and 2019, while the pandemic made it impossible to hold last year. However, this year sees the full restoration of the competition, which attracts up to 5,000 visitors, on Saturday August 28.
The mens race requires participants to carry a 50-kilo bag of coal over 1,000 metres through the village. The ladies race requires a 25-kilo bag of coal to be carried over the same distance and there will also be races for children featuring 15-kilo bags.
National Pride UK specialises in repurposing and rejuvenating redundant land and buildings to support local health and social benefits through sustainable economic regeneration projects.
The organisation, along with its investor partner, recently purchased the 976-acre former coal mine of St Ninians and Loch Fitty, located near Dunfermline. The site is to be developed into an eco-therapy, leisure and wellness park, with development plans including retaining the Charles Jencks landforms known locally as the 'walnut whips'. Details of the development will be released to the local community as they take shape.
Race founder Michael Boyle said, "As one of only two coal races in the world, it's great to see the event going again this year and we would like to thank National Pride UK for its invaluable sponsorship. Kelty is a village that was built on coal and there are few people who live here whose life and family have not been touched by the coal industry. As the years go on, it can be difficult to maintain the heritage links of a village to its core roots, so I am thrilled to continue the tradition in 2021."
Irene Bisset, chair of National Pride UK, added, "We are ecstatic to be sponsoring such a fantastic community event, especially one that has such large social and economic value for Kelty. At National Pride, we take social responsibility extremely seriously and relish the opportunity to celebrate the heritage of the village, investing back into the communities we operate in. We hope that as many as people as possible can take part on the day and join in the fun."