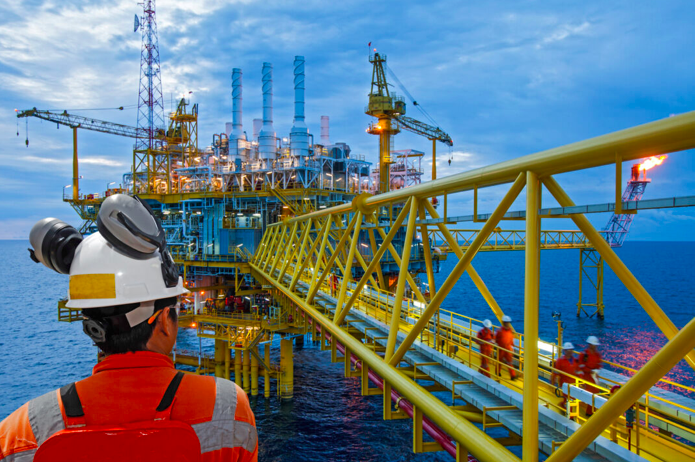 THE Scottish Government has awarded a total of £16.5 million to a centre aimed at transforming the North Sea energy system.
Seven projects will be developed through the Net Zero Technology Centre via its net zero technology transition programme.
The programme is expected to deliver £403 billion for the economy and 21,000 jobs by 2050, under Scottish Government estimations.
The seven projects to be boosted by the funding are as follows:
Energy Hub – energy hubs, where gigawatt (GW)-scale low carbon hydrogen can be produced and integrated with Scotland's offshore wind resource, will be an essential element of the transition to net zero. One of the core goals of this project will be to address the common challenges and opportunities that energy hub projects across Scotland will face. This project will receive £2.8m of funding, match-funded by industry to £5.6m.
Hydrogen Backbone Link – unlocking Scotland's hydrogen export potential by developing pan-European infrastructure, including repurposing existing pipelines. This is a major opportunity to grow Scotland's supply chain and stimulate manufacturing opportunities. This project will receive £1.6m of funding, match-funded by industry to £3.2m. 
Alternative Fuel Gas Turbines – developing a low carbon alternative to natural gas will help decarbonise offshore and onshore operations without extensive modifications. In addition to the significant export opportunity in the oil and gas sector, gas turbines have numerous applications in onshore industrial processes and electricity production. This project will receive £2.3m of funding, match-funded by industry to £4.6m. 
Offshore Low Touch Energy Robotics and Autonomous Systems (OLTER) – building a best-in-class offshore Industrial RAS (Robots and Autonomous System) centre in Scotland, focused on supporting the energy transition and positioning the country as an international leader in deploying robotic and automation technologies. This project will receive £4.5m of funding, match-funded by industry to £9.6m. 
Offshore manning optimisation – enable industry to employ remote operations technology and optimise future working environments across the offshore energy sector, with a future project phase creating a remote operations centre of excellence in Scotland. This project will receive £2.45m of funding, match-funded by industry to £4.9m.
Data for net zero (D4NZ) – a programme of research projects with data science, visualisation and computer modelling at its core. D4NZ will power forward a reimagined offshore energy system enabled by data sharing and evidence-based decision-making. This project will receive £2.5m of funding, match-funded by industry to £5.3m.
Offshore Energy Digital Architecture – developing a sector-wide digital and data architecture to enable our future offshore energy system, improve data visibility and demonstrate that we can make critical industry data available in a manner which is as open as possible. This project will receive £425,000 of funding, match-funded by industry to £850,000.
Net zero and energy secretary, Michael Matheson, announced the investment during a visit to Aberdeen South Harbour, where he hosted a roundtable meeting with Energy Transition Fund partners alongside other key North-East energy stakeholders to discuss the sector's transition to net-zero.
Mr Matheson said, "The Scottish Government is wholly committed to ending our contribution to climate change by 2045, and doing so in a way that ensures a just transition to net-zero, making sure no-one is left behind. We want to secure jobs for the energy workforce and create new jobs in the north east – and across Scotland – by seizing the huge opportunities our energy transition and wider journey to net-zero present.
"The Energy Transition Fund is helping the energy sector to grow and diversify and accelerate the journey to net-zero, and underpin the north-east's ambitions to become a world leader in this transition. This funding will help the NZTC, working with industry and academia, to help grow Scotland's role as a global leader in net zero technology solutions, delivering security of energy supply, diversifying the sector, and creating the next generation of highly skilled, green jobs."
The Net Zero Technology Centre's CEO, Colette Cohen OBE, added, "This is an important milestone for the Net Zero Technology Centre which will drive the development of key technologies for green growth in Scotland and the UK, create jobs, attract investment and help establish a world-class net zero supply chain. The funding will unlock some of the technology and innovation required to deliver an affordable net zero energy industry, and we are delighted to see industry and government supporting this national ambition."