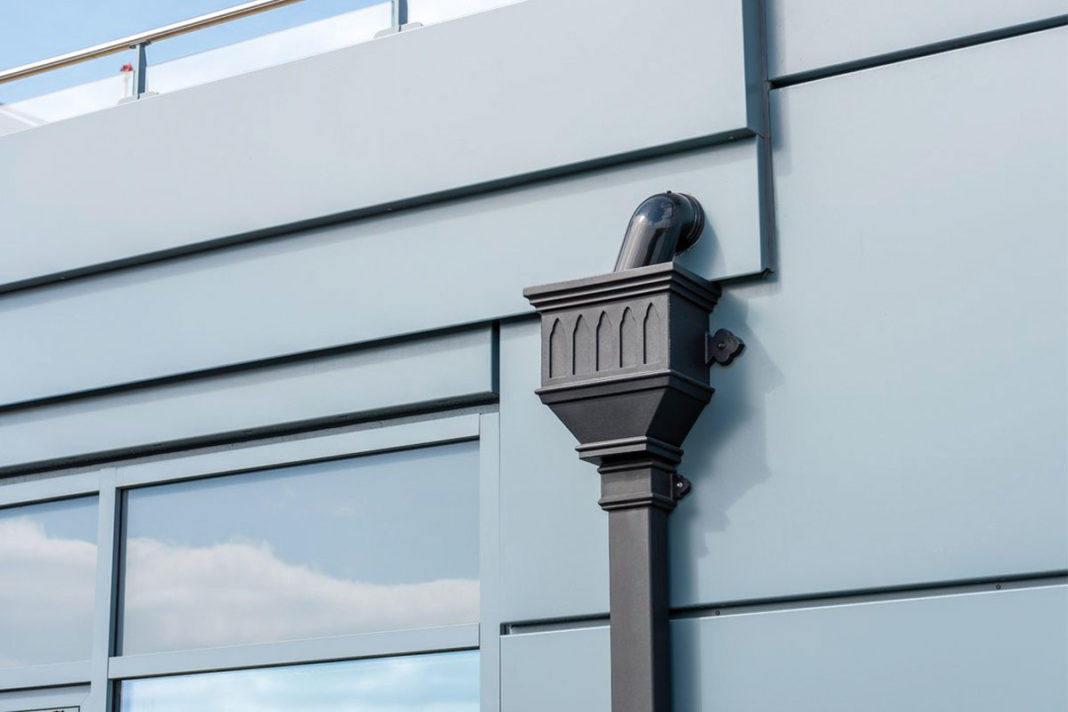 BRETT Martin has supplied its Cascade cast iron style rainwater system for part of a new housing development in north London, that upon completion will feature close to 2,800 homes.
Designed by Broadway Malyan Architects, Beaufort Park is a 16-phase, mixed-use development built on the former RAF Hendon Aerodrome site.
Brett Martin said housebuilder St George required a 'high-capacity' downpipe system that would offer 'exceptional' drainage efficiency for the apartment building's large roof areas. The system also had to meet demands for 'quality, durability, low maintenance and ease-of-installation' as well as meeting the vision in terms of architectural design.
The specification across the apartment blocks saw the installation of the Cascade system comprising 4" x 3" rectangular downpipes and hoppers in black colour. Designed to cope with removing large volumes of rainwater from the largest of roof areas, the downpipes will protect each apartment building against the ingress of water.