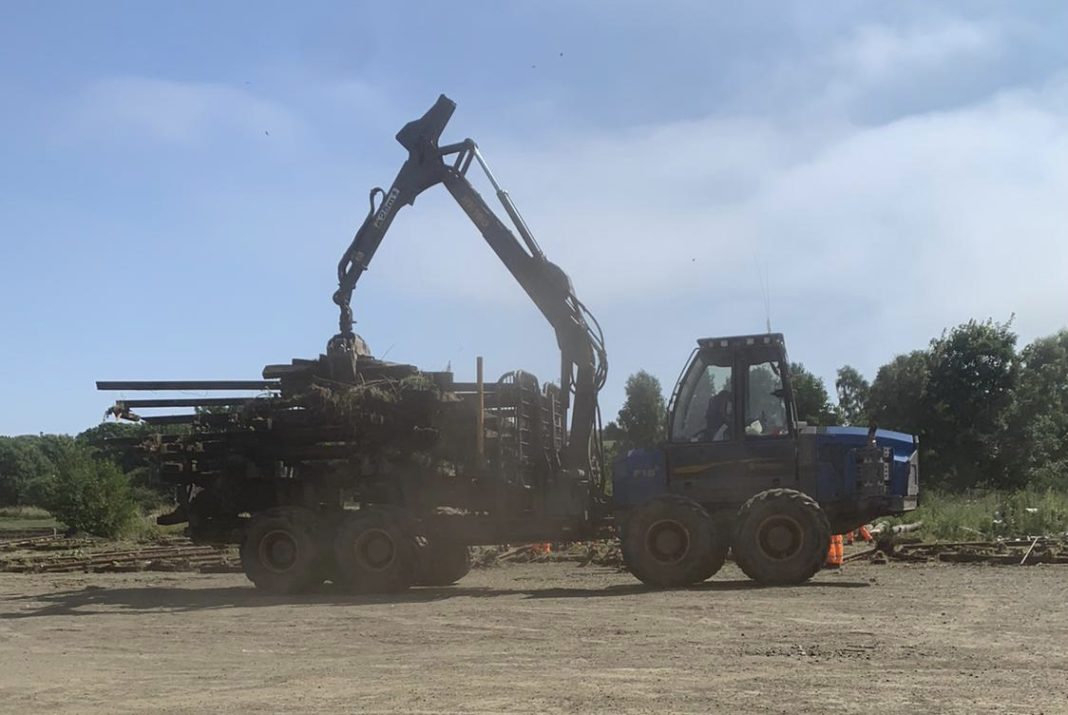 WORK is underway to remove old track and redundant infrastructure as part of the project to bring rail travel back to Levenmouth for the first time in over half a century.
It comes following last month's announcement of the route's station locations and that the line will be double tracked and electrified. Levenmouth's original railway closed in 1969, making it the largest urban area in the country not to be served by a direct rail link.
Network Rail said that the removal of the redundant and 'life expired' railway equipment is an 'important step forward' for the project and represents the most 'significant' work to date – with it allowing for space to be cleared for construction to commence in early 2022.
The rail management firm added that the collected equipment will be itemised and offered to a range of heritage railways, with its intention being that all of the assets removed be recycled and re-used within a rail environment – with some even being repurposed for the new line.
Joe Mulvenna, Network Rail project manager for the Levenmouth Rail link, said, "This is the most significant phase of preparatory work so far on the project and we are literally clearing the way for the start of construction early next year. While clearing the old track breaks a link with the past, its important that we can re-use and recycle the redundant assets for use on heritage railways and some can be repurposed for the new line.
"We are doing what we can to minimise any disruption from this work and so we can continue to enable people to enjoy using the railway corridor for leisure purposes.  We will have measures in place to manage the work safely but we do ask that everyone exercise caution while we carry out this work."