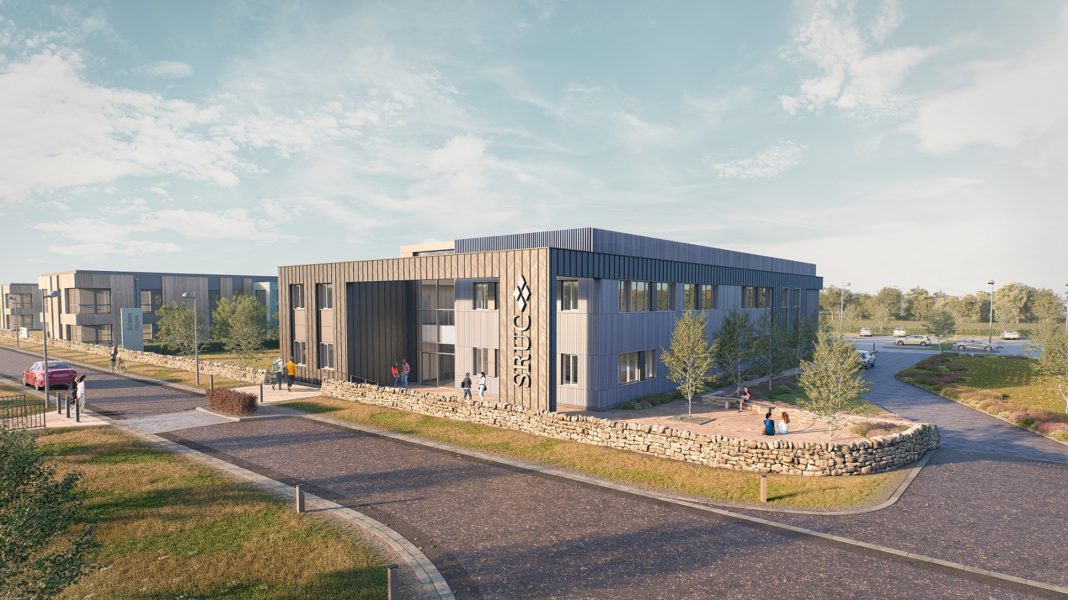 SCOTLAND'S Rural College (SRUC) has launched plans for the build of a new veterinary innovation centre in Inverness.
To be located at the Highlands and Islands Enterprise (HIE) campus in the city, the design of the building is being led by Inverness-based Threesixty Architecture, whilst the build is being project-managed by Currie & Brown.
SRUC estimates that the total budget of the project stands at around £9 million. It has already received £4.1 million in funding from the European Regional Development Fund Scotland Programme, as well as a £4.2 million financial transactional loan from the Scottish Funding Council.
The facility will utilise technologies and expertise in big data, as well as creating and supporting the development of new and existing small to medium-sized businesses to grow.
Plans show that the it will contain seven spaces and breakout areas for new bioscience-focussed start-up businesses. It will also feature a necropsy suite for wildlife and laboratory spaces to support the development of new products and services, as well as industry-focussed research.
Last month, SRUC announced plans to create Scotland's first veterinary school in 150 years. The new development will contribute to the vet school. It explained that the hub will enhance SRUC's knowledge exchange with new lecture and workshops spaces, which will also be open for community events and talks.
Wayne Powell, principal and chief executive of SRUC, said, "By being based on the Inverness Campus, the Rural and Veterinary Innovation Centre will be part of one of the most exciting biotech hubs in Europe.
"It's never been clearer that human health and animal health are part of the same system. By bringing researchers and commercial innovators together within the same space, we have a wonderful opportunity to develop new products and technology that will help prevent and deal with a future pandemic.
"We have also taken the opportunity to create new spaces for knowledge exchange and continued professional development for local business. By providing postgraduate education, we will create opportunities for students to engage with business. This will help foster the next generation of biotech entrepreneurs within the Highlands and Islands."
Ruaraidh McNeil, director of business infrastructure, Highlands and Islands Enterprise, added, "We have worked closely with SRUC over several years and it's great to see their plans to broaden their work on Inverness Campus reach this stage. The new centre will be important in supporting the growth of rural enterprises. With its mix of research, learning, knowledge exchange and business engagement, it will also further strengthen the collaborative ethos of the campus, which has been a key theme since the outset of the development."