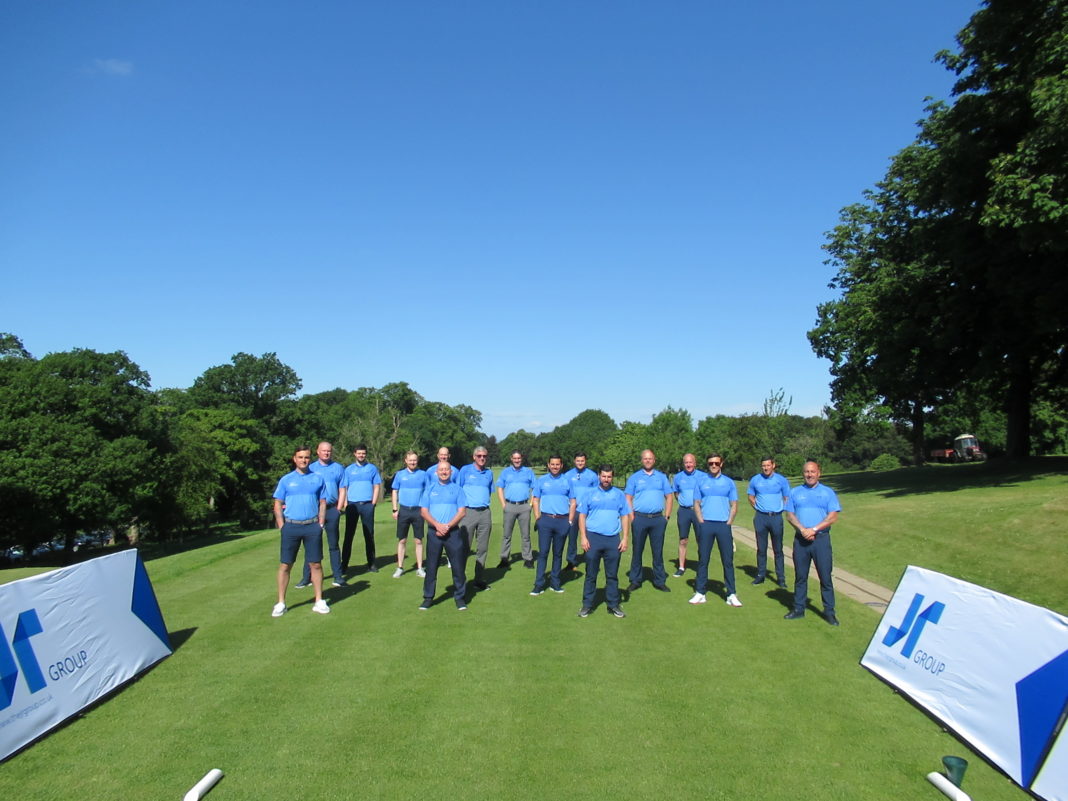 THE JR Group has raised over £800 for Beatson Cancer Charity during an outdoor networking event.
The Paisley-based construction firm collected cash for the good cause during the event at Pollok Golf Club – which took place in line with current Covid-19 restrictions.
Attendees participated in activities such as the Beatson Bunker Challenge to raise the funds, which are being donated to the Beatson Cancer Charity which supports people affected by cancer – from research and funding to patient and family support.
John Horne, MD of The JR Group, commented, "It was great to be able to finally gather for a small outdoor event under current Covid-19 restrictions. It was the ideal opportunity to add an element of charity fundraising with a few fun golfing activities, and we're absolutely delighted to be donating £800 to a very worthy cause – the Beatson Cancer Charity.
"Sadly, most people know a friend or relative who has been affected by cancer, and the charity does fantastic work to support those who are impacted by this terrible disease and also funds vital research towards one day finding a cure.
"We hope that this donation will help support those affected by cancer and I'd like to thank everyone who took part in our fundraising activities as part of our networking event."