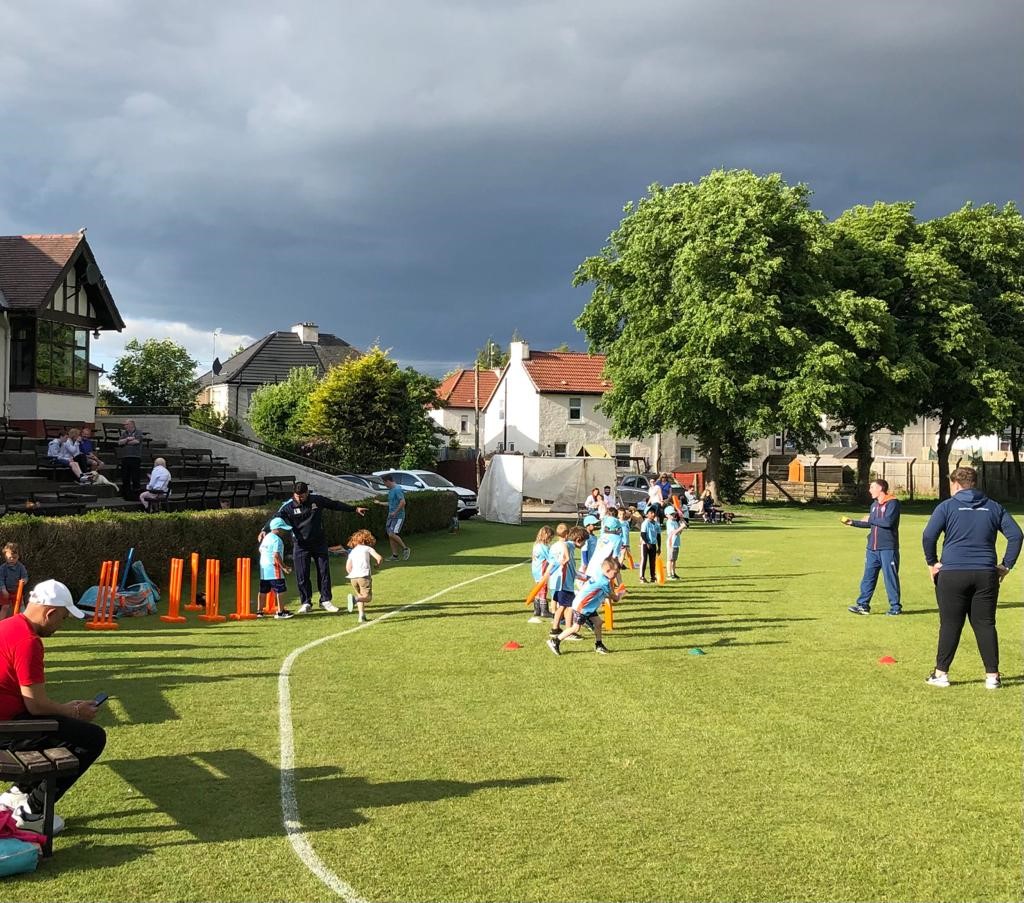 A Paisley cricket club has receved a welcome cash boost from housebuilder Bellway Homes Ltd (Scotland West).
The £200 donation to Kelburne Cricket Club will be spent on new equipment and running summer camps to encourage more young people to enter the sport.
The club has more than 85 members and its first XI plays in Cricket Scotland's 1st Division. It also has three other adult sides and junior teams from the ages of 5-18.
Like many other clubs, fundraising activities have been hit by the pandemic.
Kelburne's Matt McMillin said, "We were only able to run a small number of fundraising campaigns during lockdown and so any donation like this is fantastic news for the club. We have a strong focus on growing our youth membership and the money from Bellway will help enable us to offer free summer camps for local children to come along and see what cricket is all about – introducing them to the sport and teaching them about teamwork.
"The club is very much part of the local community not just as a sports club but as a social hub too."
Pauline Coates, sales director Bellway Homes Ltd (Scotland West), added, "Cricket was one of the sports which a lot of people enjoyed watching during lockdown and I am sure its popularity will continue to grow among young people in Scotland. Clubs like Kelburne are a great resource for people in the area – promoting fitness and good sportsmanship and we are delighted to make this donation."