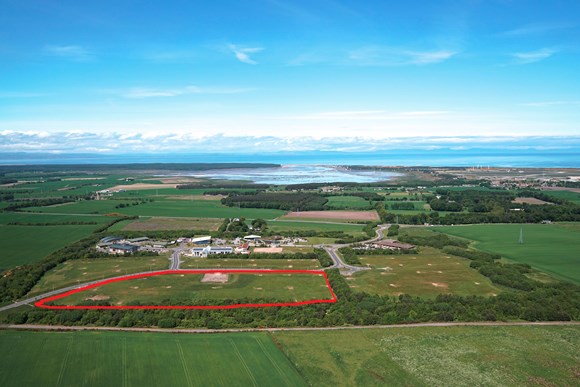 A new high-spec manufacturing, office and storage facility is being proposed for the Enterprise Park Forres.
Park developer, Highlands and Islands Enterprise (HIE), has commissioned architects to produce drawings for a 10,000 square metre facility for the technology and advanced engineering sector.
HIE said that it is anticipated that the facility could be suitable for the planned expansion of satellite launch vehicle manufacturers, Orbex, which is already based at the park.
The park developer submitted a proposal of application notice to Moray Council in May, in anticipation of a possible planning application later in the year. Any decision to go ahead with the project will however be subject to HIE Board approval and the availability of funding.
Stuart Black, HIE's area manager for Moray, said, "The Highlands and Islands is seeing increasing opportunities in technology and advanced engineering. Here in Moray we have a long association with the sector, particularly aviation, and of course we already have Orbex based here and actively looking to expand.
"In the coming years we expect to see far more opportunities in these areas, particularly through the growth in the space sector. It's important that we are ahead of the game and have suitable facilities available for companies to accommodate that growth. That's what this project is about. It is still in the early stages, but subject to board approval and availability of funding, we could have a planning application ready later in the year."