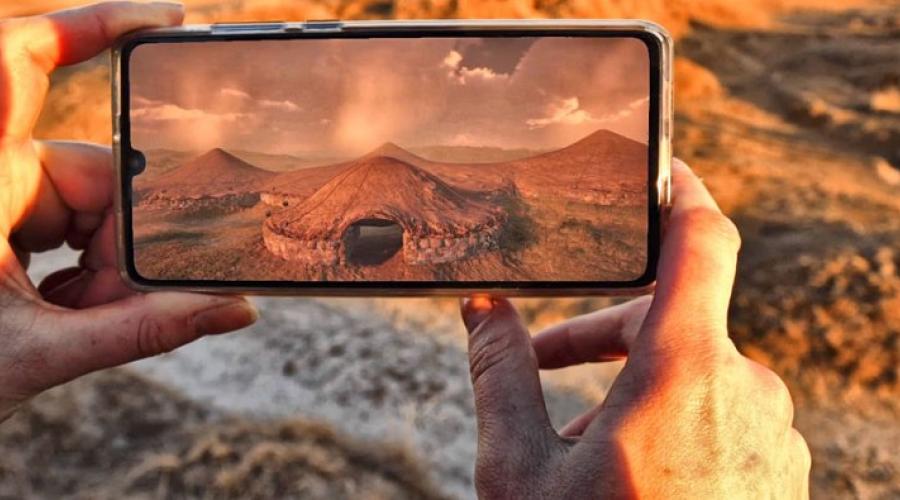 A new app has been launched to allow people to explore virtually reconstructed archaeological sites along the Hebridean Way in Uist.
Unveiled by Lews Castle College UHI, the app utilises augmented reality to showcase how sites would have looked thousands of years ago. Each reconstruction is triggered once a site is reached, with users scanning a QR code to prompt 'stunningly realistic' visuals.
Software firm, Peel Interactive, developed the app in collaboration with the college. The first site on the route is the Bronze Age Cladh Hallan – as well visuals of how it would have looked 3,500 years ago, the technology will also offer 3D models of artefacts, as well as audio and bilingual text content.
The project was awarded £271,000 as part of a new £5 million programme to invest in the Highlands and Islands, in order to provide more high-quality opportunities for visitors to enjoy the natural and cultural heritage assets.
The fund is administered by NatureScot and is part funded through the European Regional Development Fund, and is supported by The National Lottery Heritage Fund, Comhairle nan Eilean Siar, Crown Estate Ward Funds and Stòras Uibhist.
Eileen Stuart, deputy director of nature and climate change at NatureScot, said, "It's great news that we can help support such an exciting project through our natural and cultural heritage fund. This new app brilliantly showcases the rich historical sites along the Hebridean Way, giving visitors even more to enjoy and learn about the islands' unique landscape and culture."
Councillor Donald Crichton, chairman of the sustainable development committee, added, "Comhairle Nan Eilean Siar is delighted to support the UVAP initiative. The project is innovative in its use of new technologies to allow us greater insight into the past.  The mixed media experiences that will be developed by UVAP will create a new visitor offering in Uist but will also offer an addition window into the past for local people. I am particularly happy that the project will help to open up the Islands' archaeological treasures to a wider audience."