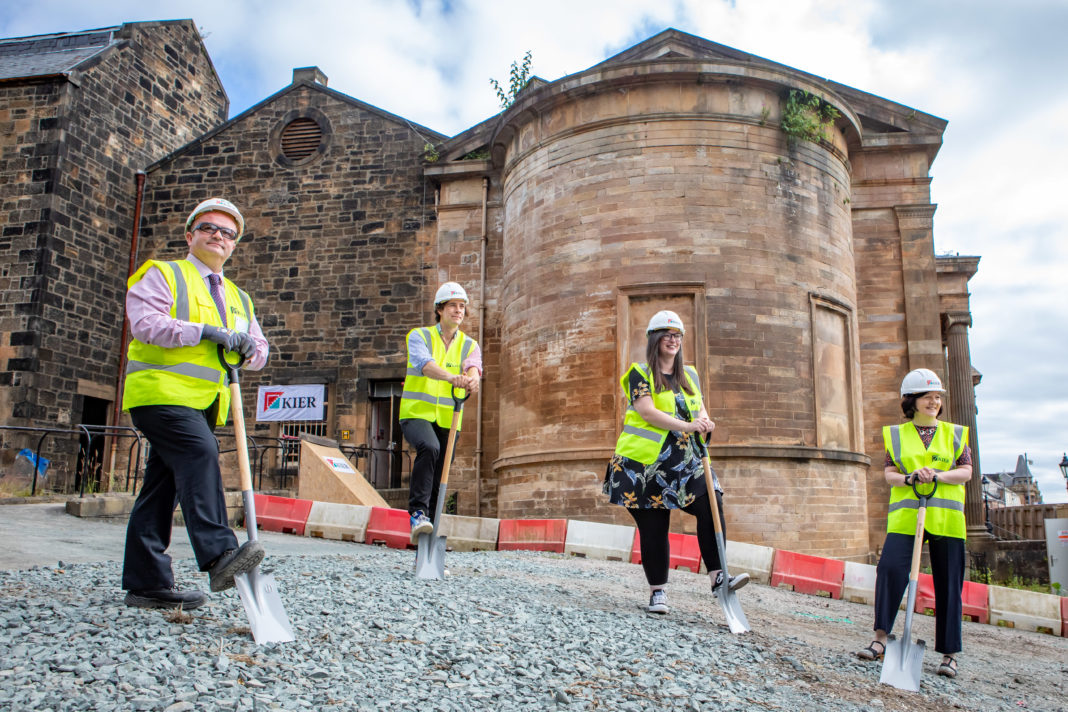 KIER has commenced construction work on the £42 million transformation of Paisley Museum.
The firm is delivering the main works phase on the campus, which includes two grade A listed buildings – including Scotland's first public observatory.
Renfrewshire Council said that construction is 'likely' to be completed by late 2022, with the museum set to reopen to the public the following year.
The project will see the overall museum campus grow by 20% – allowing for a 27% increase in public space and 26% increase in gallery space. The local authority said that the additional space will mean the museum's collections can be re-interpreted and the number of objects on display be more than doubled.
The new build extension will house an accessible visitor reception, café and garden gallery. The council said it will deliver a true 'wow' moment for visitors with 'spectacular' views and a unique social space connecting the museum with the outdoor landscape.
Further to this, there will be two dedicated learning spaces, a makers' space and a revamped heritage centre. Other notable additions to the campus include new facilities such as a revitalised shop, multifaith prayer room, improved access with new lifts and a public courtyard. There will also be a museum café with capacity for 60 covers providing a social space for families, groups and individuals to enjoy. A picnic area will also be located close by.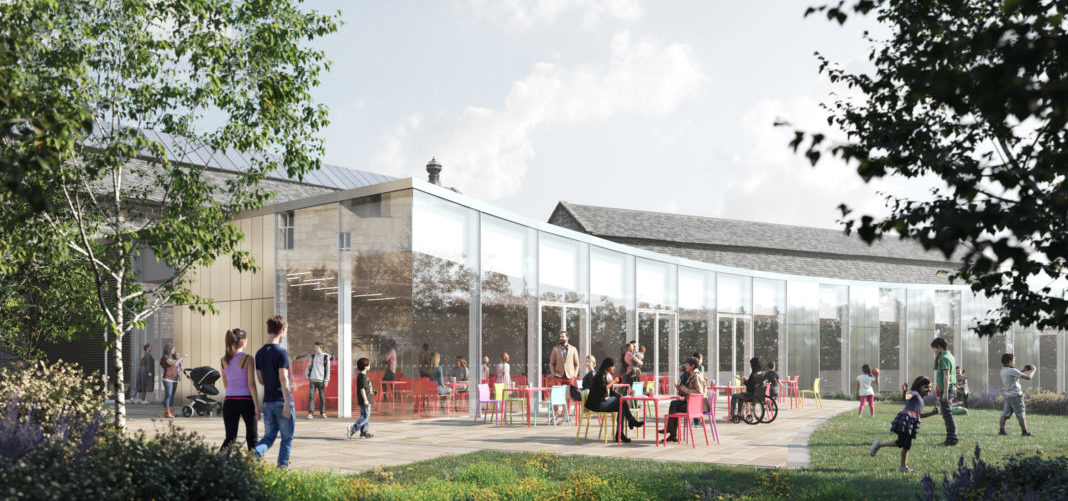 The council explained that the transformation of the museum will play an important part of Paisley's economic recovery from lockdown – both in terms of the on-site activity that will take place during construction and the increased footfall that will ensue once work is complete. Once opened, the local authority anticipates that it will attract 128,000 annual visitors and provide a £79 million economic boost to the area over the next three decades.
Phil McDowell, regional director for Kier Regional Building North & Scotland, commented, "We know that Paisley museum is important to the local community as well as being a significant cultural destination in Scotland and we are delighted to start on site to expand and transform the building.
"Over the duration of the project, we will work collaboratively with Renfrewshire Council and local supply chain partners to deliver this project. As part of our commitment to leaving lasting legacies in areas in which we build, we will also be providing job, training and apprenticeship opportunities."
Councillor Lisa-Marie Hughes, chair of Renfrewshire Leisure, added, "The beginning of work on site is a major step forward in our journey to transform Paisley Museum into a world-class destination, bringing in visitors from across Scotland, the UK and abroad."
AL_A is behind the reimagined design of the museum. Matthew Wilkinson, project lead for the firm, said, "The new museum will have a profound impact on Paisley's future and it's testament to the commitment and hard work of the whole community that we've reached this point. We're extremely excited to be starting construction at Paisley Museum and to see our ambitious proposals coming to life."