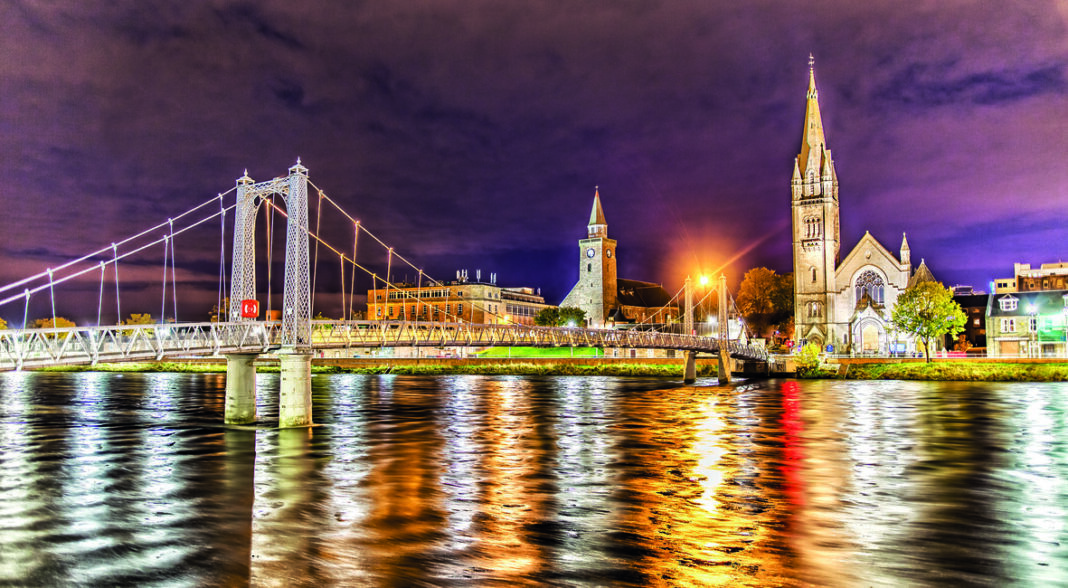 THE Highland Council is looking to recruit engineering staff to help deliver key infrastructure projects across the constituency.
With the local authority having responsibility for 1,322 bridges in the region, the first post is for a senior engineer in its project design unit in Alness. The council said it is looking for someone with specific experience in bridge design, inspection and refurbishment.
The role will involve delivering civil engineering projects contained in the council's capital programme; the provision of technical civil engineering advice to other departments and services; and fulfilling the statutory flood act responsibilities.
The next post is a senior civil engineer in the project design unit in Golspie, which will involve working as part of a team to deliver the council's capital programme on a range of infrastructure projects across the entirety of the Highland region. The local authority said that, although applicants should have a CEng or equivalent professional qualification, it will 'consider' civil engineers who are working towards their CEng.
The third position is for a principal engineer – contract administration, law and site supervision. Based in Inverness, the council describe it as an opportunity for an 'ambitious and experienced' engineer to motivate and lead the team responsible for contract preparation compliance and the supervision of construction projects.
The work will involve the supervision of infrastructure construction projects, whilst maintaining quality assurance of engineering supervision teams across the Highlands. Professionalism, self-motivation and an ability to problem solve are some of the skills the council said will be required, as well as being a capable negotiator with excellent communication skills.
Chair of the economy and infrastructure committee, councillor Trish Robertson, said, "The Highland Council is very much focused on being ambitious, sustainable and connected. Our infrastructure is vital to promote the resilience of our communities by keeping them connected. The three key posts we are looking to fill all provide an excellent opportunity for talented people to join us and to work on some exciting projects.
"The posts require specialist skills and we are looking for top people who have creativity. The challenging logistics of the Highlands offer its own reward in the unique opportunity to work across 10,000 square miles of some of Scotland's most stunning landscapes. For the right people this is an excellent chance to make a difference and deliver some important projects as part of a terrific team and at the same time develop their professional careers.
"Our staff are our most valuable asset. We offer an excellent employee benefit package and flexible working patterns and, for these posts, a removal and relocation package is also available. We would love to hear from anyone who thinks they have what it takes and will enjoy the challenges and interesting work."
Full details of each of the posts and further information on how to apply can be found by clicking here. The closing date for all three posts is 26 July 2021