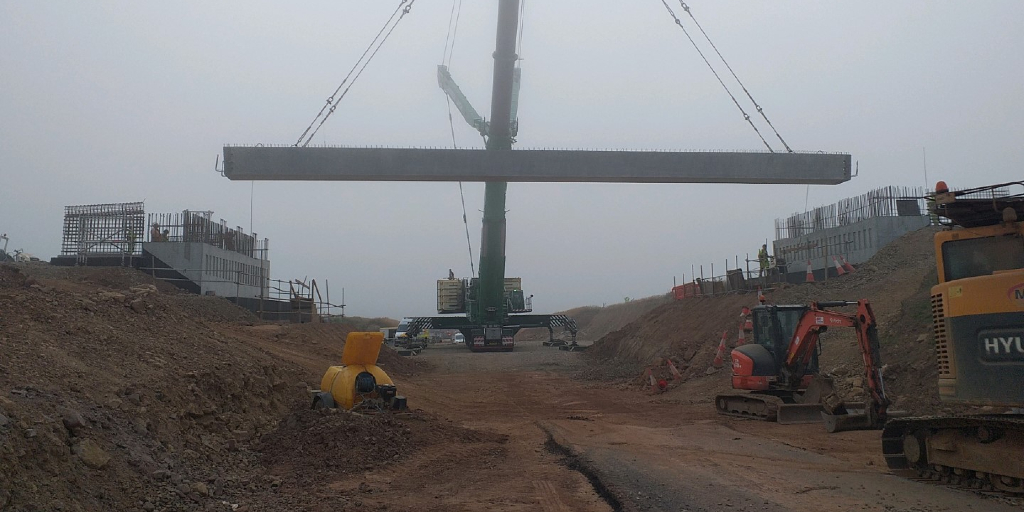 A 'significant' milestone has been reached on the A77 Maybole bypass project, Transport Scotland has announced.
It comes as contractor, Wills Bros Civil Engineering, completed the beam installation of the third – and final – bridge on the project.
A complex and technical operation was undertaken to install the beams for the final structure at Kirklandhill Path on July 23. Each beam, measuring 30 metres in length and weighing 63 tonnes, was carefully lifted and placed into position.
Last year, the structures at Alloway Road and Gardenrose Path were installed and this recent work at Kirklandhill Path completes the beam installation of the structures on the bypass. A number of activities such as drainage, waterproofing, surfacing and parapet barrier installation are now underway to complete the bridge deck.
Transport Scotland said 'steady progress' on the project continues to be made, including work on the three roundabouts and ongoing drainage and pavement works – with completion of the overall project anticipated in winter 2021.
Gavin Dyet, project sponsor for Transport Scotland, said, "I welcome the beam installation on Kirklandhill Path, which marks a significant stage in the construction of the A77 Maybole Bypass, as the final structure progresses towards completion. These challenging feats of engineering offer a visible reminder to road users and the local community of the benefits the project will deliver upon completion, bringing much needed relief for the Maybole community as well as improving journey times for long distance road users."