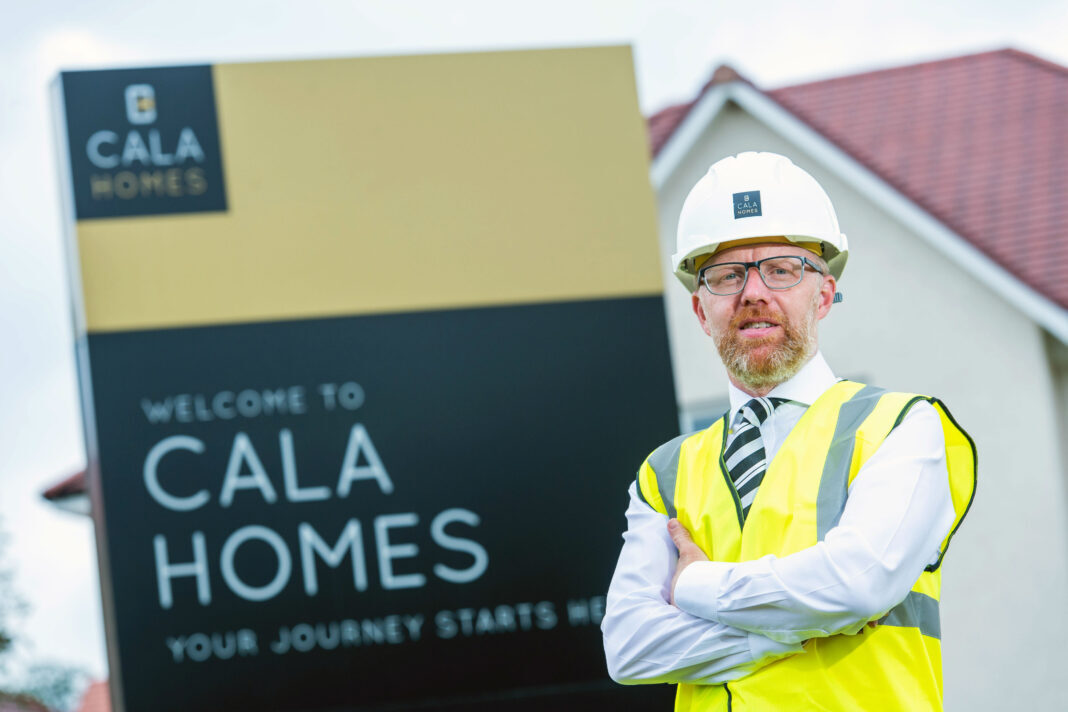 TWO CALA Homes Edinburgh site managers have received national recognition for their contributions to the construction industry.
Mark Foley, site manager for The Crescent at Donaldson's and Ian Welsh, site manager for CALA's Waterfront Plaza, both received an award from the National Home Building Council (NHBC) for their contribution to creating high quality homes and showcasing best practice.
The duo have been recognised in the 2021 Pride in the Job Quality Awards, joining 16 site managers from across the CALA Group to receive the accolade. They will now progress to the next stage of the competition, the Seal of Excellence, which will be announced later this year.
Craig Lynes, MD with CALA Homes (East), said, "The Pride in the Job Awards recognise site managers who, along with their teams and sub-contractors deliver excellence for our customers every day. It is our teams on the ground who bring our homes to life, ensuring the vision for each development is delivered on time, safely and to the highest quality standards. Over the past year, more than any other, site managers have had to overcome unprecedented challenges, but the commitment from Mark, Ian and their teams to deliver the highest quality standards have been unwavering. We wish teams at The Crescent and Waterfront Plaza all the best of luck as the awards progress on to the next stage."
Mark, who is CALA's most decorated project manager with 15 Pride in the Job awards, alongside 10 Seal of Excellences, three regional awards and one supreme award, said, "To secure the Pride in the Job accolade is a real honour. Knowing that our team at The Crescent has achieved this following stringent site inspections is testament to their hard work and professionalism."
Ian added, "Knowing how diligently the team at Waterfront Plaza have worked from the outset of the project, it's great to see our efforts rewarded in such a fitting way. We are all very proud."