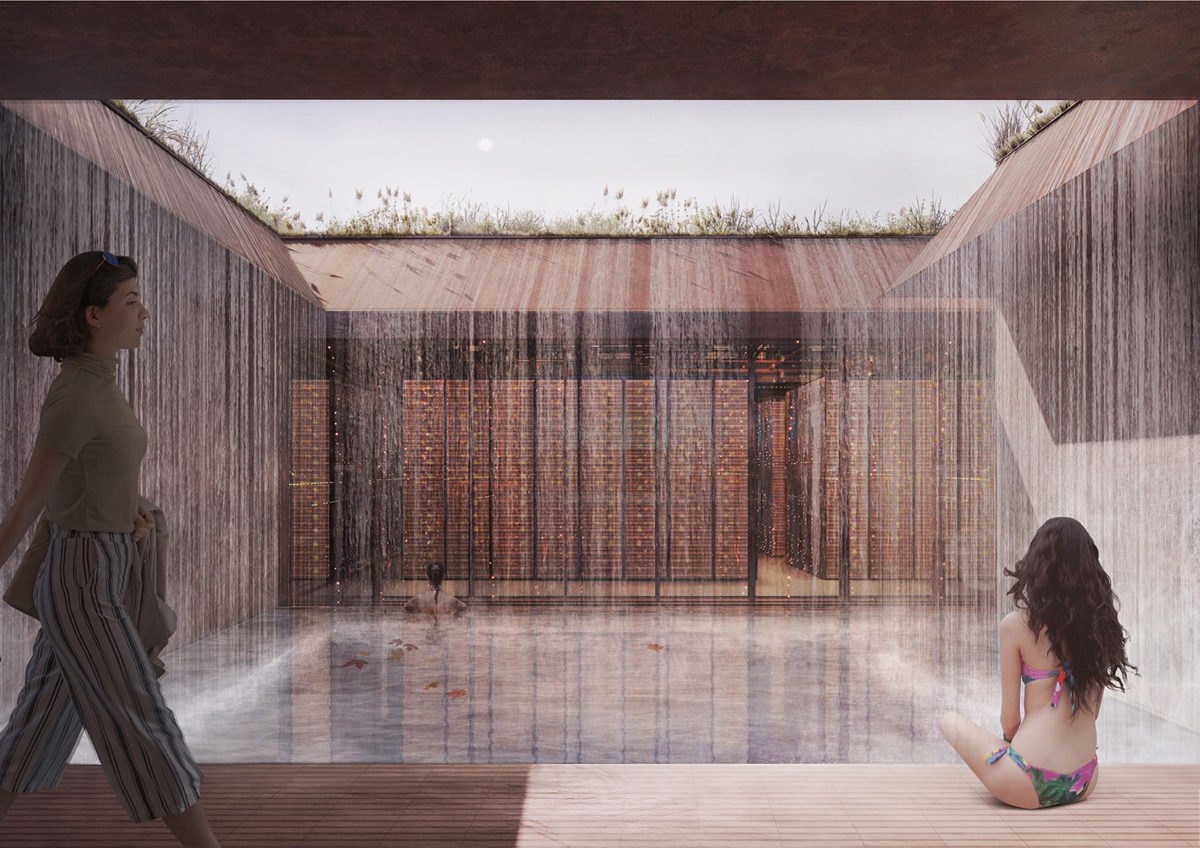 3DREID has announced Tiia Partanen from the University of Strathclyde as the winner of the firm's student prize.
This year's contest had a record number of entries, with 33 nominations from UK architecture schools. Tutors were invited to nominate Part II students with the chance to win the £1,000 prize. This year the judging criteria was revised to reward projects that care about societal and environmental challenges.
Tiia's project, Cloud Cooperative, tackles data, challenging the current 'monopoly' on the ownership and storage of private information. 3DReid explained that her response to an infrastructure which is otherwise 'hidden, inaccessible, remote and abstract' is a community-owned research facility that is accessible to all and combines architecture and technology 'beautifully and responsibly'.
Grounding the concept in a real location – Cramond Island in the Firth of Forth – the Cloud Cooperative responds to the environmental impact of the growing data industry. Based on real technologies, such as deep-water server farms and 5D optical storage, the Cloud Cooperative proposes a three-phase process to achieving carbon-neutral data storage. The excess heat produced by traditional hard disk drives is used to heat nearby homes, server farms are submerged in deep, cold waters for passive cooling, and, in the final stage, data is engraved into near-permanent quartz glass blocks – all powered by a tidal power plant, plugged into a new district heating scheme.
Chris Dobson, concept director at 3DReid, said, "We were delighted to see such a strong response to this year's student prize – with the entries received from 33 schools of architecture from across the UK demonstrating an array of proactive and provocative approaches to tackling the pertinent issues of our times, all of which belied the additional pressures that students must surely have found themselves under this past year, through remote working and detachment from each other, tutors and their studios.
"With such a high quality of work on display, choosing a shortlist was a significant challenge in itself but, following a series of excellent presentations by the final five, a clear winner emerged in the shape of Tiia Paternan's Cloud Cooperative project.
"The blank anonymity and secrecy of data centres may not present an obvious starting point for the forging of an inspirational piece of architecture but, through interrogation of the way in which data transfer now underpins our lives and in the rethinking of our contractual relationship with this, Tiia has created an ambitious, bold and well considered project, located on the coastline of Edinburgh. Beautifully presented, a strong narrative thread runs from the point of agreement between the cooperative and data providers, through to the final built form."