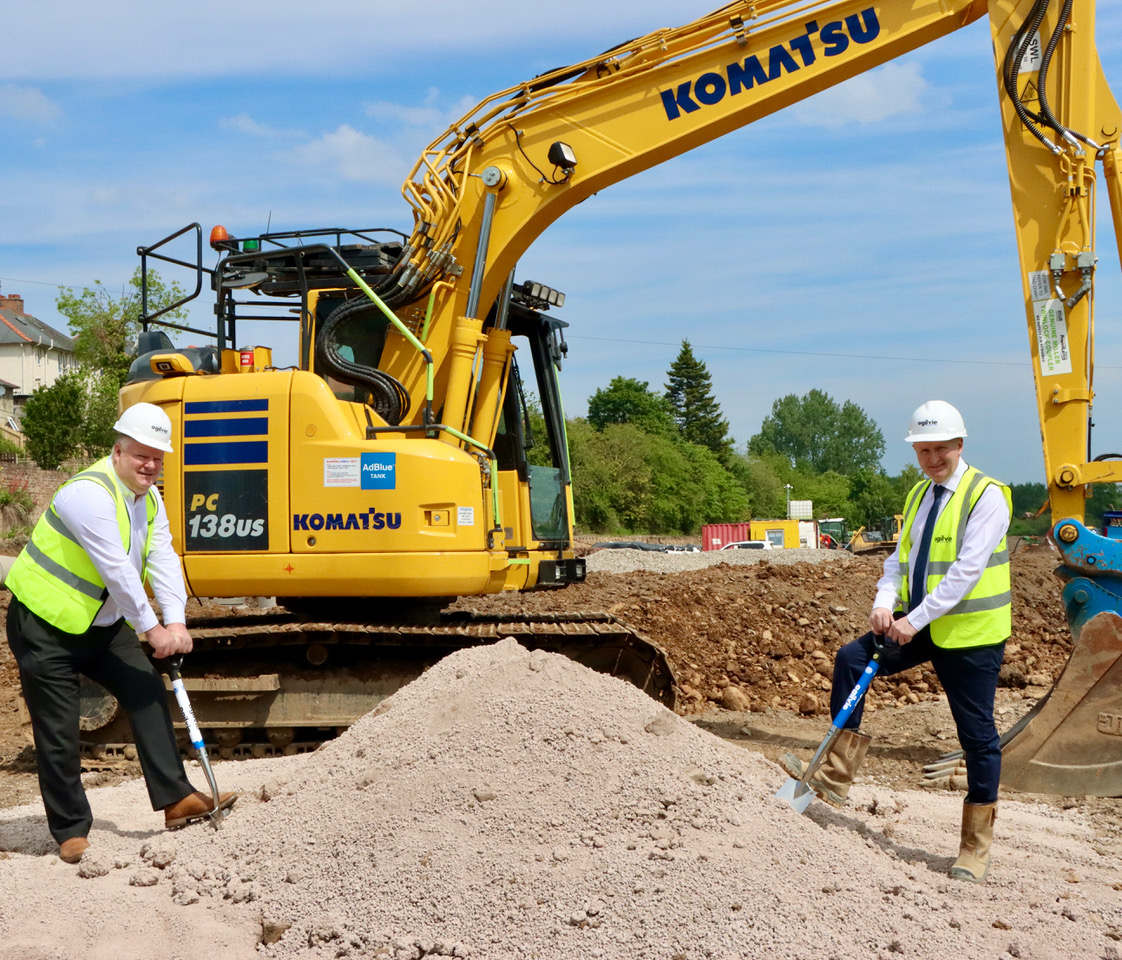 OGILVIE Construction has confirmed work is underway on a £17 million project to build new homes and a care facility for Midlothian Council in Dalkeith.
The development will comprise 50 new houses of mixed size and style for rent on the site of the former Dalkeith High School at Newmills Road. Plans also include a 40-bed intermediate care facility, along with infrastructure and landscaping.
The project is due for completion next year.
Donald MacDonald, MD of Ogilvie Construction, said, "We are delighted to have been chosen by Midlothian Council to deliver this significant development as part of their house building strategy. It's great to see our team now starting site operations and we look forward to handing over a mix of quality homes and care facility next year. Our site team will engage with the local community throughout the build to consider their needs and ensure the minimum of disruption in the immediate area."
Councillor Stephen Curran, Midlothian Council's cabinet member with responsibility for housing, added, "We're really pleased to be working with Ogilvie Construction on this major development. It is part of our most ambitious capital programme ever, which will see record investment of more than £0.567 billion through to 2025. The project won't just bring high-quality, affordable council housing along with excellent care facilities, it will also mean job opportunities, apprenticeships, training  and work placements for local people. Ogilvie Construction is committed to working with our community benefits team to finalise the community benefits associated with this project.
"Ogilvie Construction estimates that at the height of construction, around 120 people will be employed on the project. Local people will be targeted for new job opportunities whenever possible and the company expects at least six new jobs will be created. We're looking forward to local people benefitting from this build programme in the not too distant future."