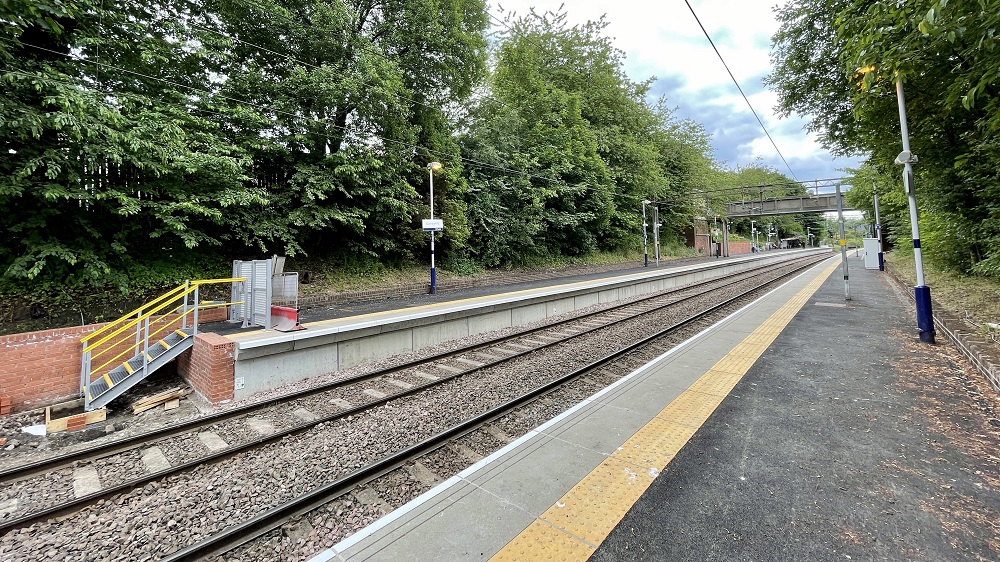 NETWORK Rail has completed a £2.2 million platform upgrade at Garrowhill Station in Glasgow's east end.
The organisation said that train users will now notice a 'significant' improvement in the surfaces of both platforms at the station, with the reconstructed platforms designed to eliminate drainage issues and tripping hazards.
The project forms part of a wider programme of Network Rail investment across Scotland's railway, which includes the significant refurbishment and renewals of stations – including at Glasgow Queen Street, Stirling and Lanark.
Kevin McClelland, route delivery director for Network Rail, said, "The completion of the platform upgrades is a significant step towards improving Garrowhill station for all passengers. These surfaces are designed to last longer, meaning passengers will be able to move around the station more comfortably and safely than ever before.
"And, importantly, the upgrade will enable better passenger distribution along each of the platforms as we continue to drive towards our commitment to improve performance on this line between Edinburgh and Glasgow."
Kirsty Devlin, head of projects for ScotRail, added, "This was essential work that put passengers first and was an important part of the multi-million-pound maintenance programme being undertaken across Scotland's railway. The new platforms are designed to make underfoot conditions safer and more comfortable for customers, especially during the winter months, and they will also make a big contribution to enhancing services between Glasgow and Edinburgh."
Work first commenced on the project in February of this year, with each of the platforms closed in turn for around eight weeks to enable the reconstruction.