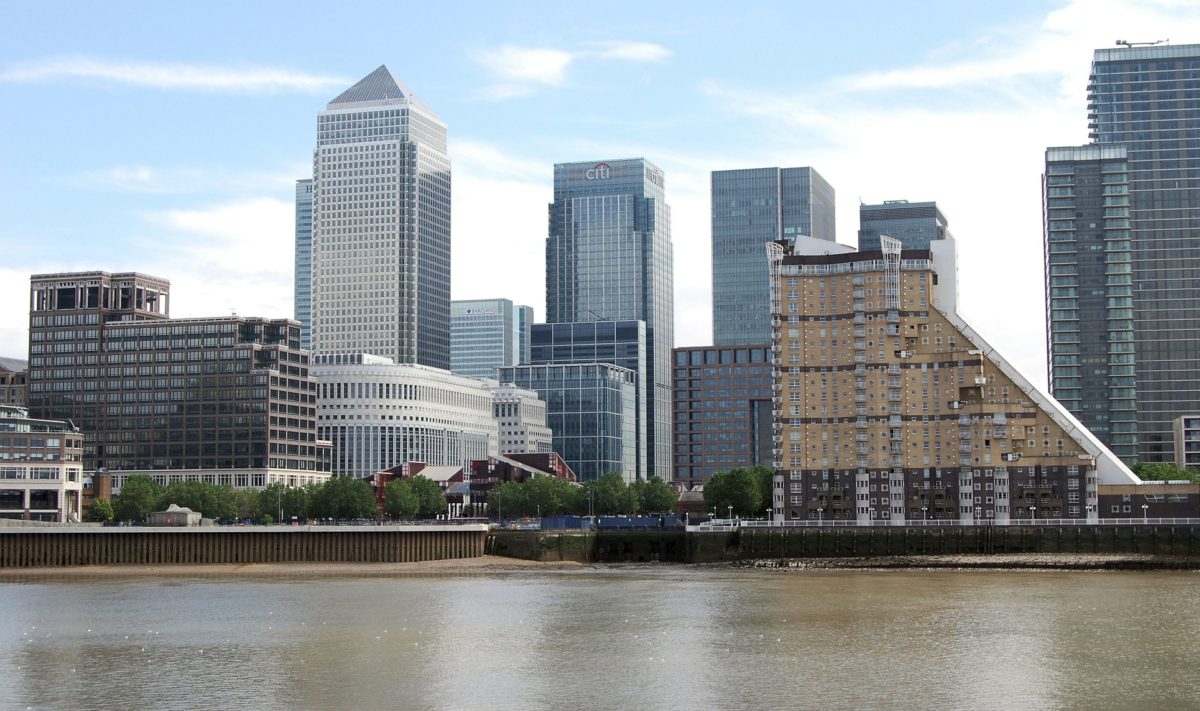 London's Canary Wharf is currently operating at 10% capacity, with most employees working from home. To put that in perspective, that's about 12,000 people of the total 125,000 workforce using the buildings. Here, Adam Fox, director of vibration control specialist Mason UK, explains how these quieter times could change the face of London forever.
Changing perceptions
People's perception of noise, or tolerance of it, may be different post-Covid. The busy office blocks that were synonymous with London work life have taken a different shape. They're much, much quieter. Of course, less commuters also mean London's roads are a lot quieter too. In fact, in the height of lockdown, reports revealed London was quieter than it was back in 1928. As London begins to return to normal — or closer to normal — will people have become acclimatised to the quieter world?
Will returning workers start to notice noise and vibration that they had previously been habituated to? Maybe.
On the other hand, working from home for many hasn't been silent bliss. More people at home, means more people walking around blocks of flats, playing music and undertaking DIY tasks they finally got round to doing.
While noise and vibration in London hasn't completely been obliterated, its shift in form has resulted in increased pressure to manage its effects in both office and residential environments.
Changing buildings
Buildings that are no longer the packed offices they once were, are likely to become mixed use to rebuild occupancy levels. This will result in office blocks having a mixture of residential and commercial inhabitants.
Picture this. While one person is sleeping in their bedroom at night, someone is putting in a late-night overtime shift on the floor above using the photo copier. Similarly, while a business is holding its annual review meeting the next day, a resident above could be playing loud music and exercising. This is a complex challenge for developers.
This medley of building applications puts significant onus on noise and vibration control to keep all building users happy. This control could be in the form of floating floors to break vibration transmission, or isolating commercial equipment, such as an industrial photocopier.
As we begin to see more of these mixed-used buildings in the post-Covid world, we'll no doubt begin to see some other challenges emerge too. For example, it is highly likely that both the residents and workers will want a communal gym facility. Gyms are becoming commonplace, but so too are the noise complaints that follow if vibration control isn't implemented.
To make sure weight drops don't result in nuisance thuds and shudders, vibration breaks will need to be implemented. For gyms, a spring-loaded floating floor is normally the best option for free weight areas but there is not a 'one fits all' design as each structure responds differently to impact.
The new face of London
Property developers need to acknowledge the rising trend in mixed-use buildings and thoroughly consider the increased dynamism of these buildings, the array of people using them and the large range of activities taking place in them. Any acoustic consultants brought onto projects like these are welcome to reach out to Mason UK, to discuss how we can solve your vibration problems.