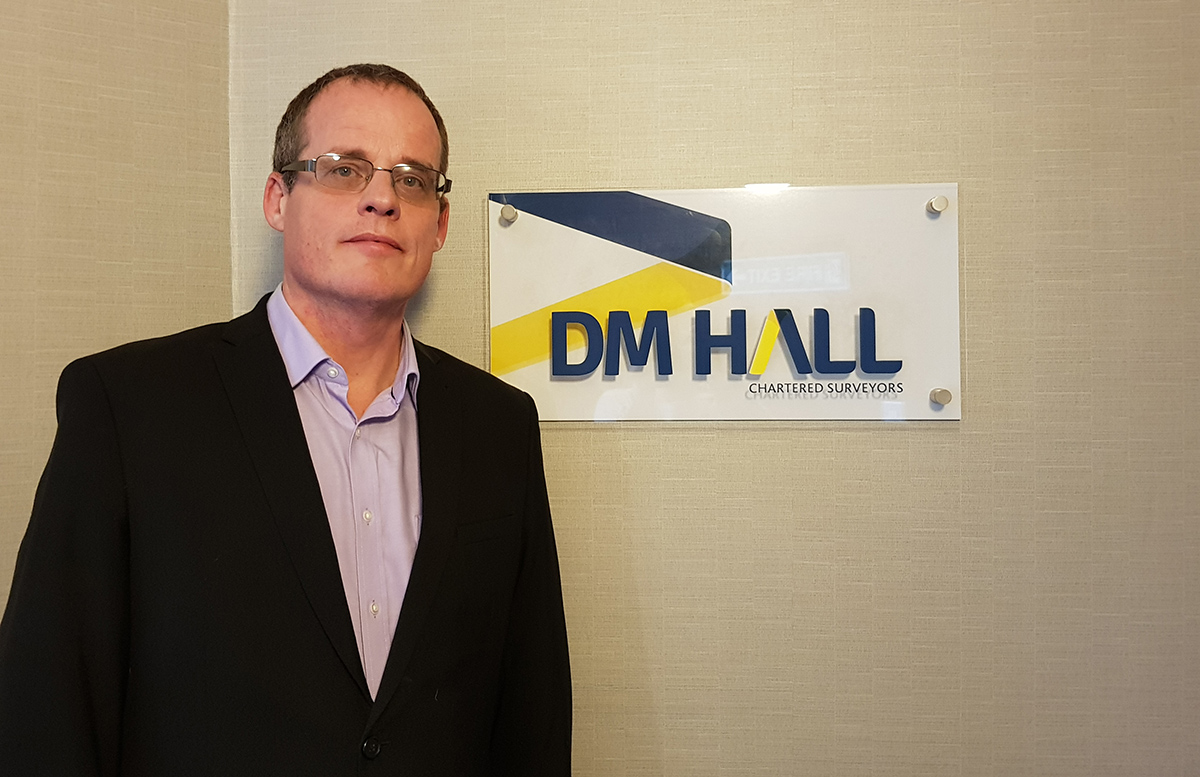 By Paul Houghton, director – head of planning at DM Hall Baird Lumsden, the specialist rural department of DM Hall Chartered Surveyors
FARMING life in a small northern country such as Scotland is seldom without a crisis of one nature or another, and over the course of this last year they have crowded the horizon like squalls rolling in from the western seas.
In addition to the day-to-day difficulties, challenges have included climate change, fluctuating market conditions, margins squeezed to the limit by powerful customers, post-Brexit labour shortages and general uncertainty following the UK's decision to leave the EU.
On the other hand, across the country, new and potentially lucrative businesses are opening up on farms and estates.
Farm diversification is the term used when landowners or tenants are considering a non-agricultural or novel enterprise. With some 70,000 people directly employed in agriculture and tens of thousands more in ancillary industries, it is important that all revenue streams are explored.
The activity which is arousing the most interest in the sector is the provision of facilities to accommodate the unprecedented surge in staycation demand from across the UK.
As soon as the severity of the pandemic became clear, it was quickly realised that holidaying at home would be the only option for some time to come – and even now, as restrictions are lifting, most senior governmental figures are urging people to think local when it comes to their cherished getaways.
At present we are seeing the erection of all sorts of glamping-related accommodation: Nordic katas, yurts, tipis (teepees), pods, shepherds' huts, tree houses, luxury lodges and rapidly expanding mobile home parks.
There is also a move towards accommodation that stands out from the crowd, from railway carriageways to boats to helicopters. Even then, you need a USP for people to visit, such as a farm experience, art classes, yoga, or even, random bathtubs in the woods.
The demand seems limitless, and there has been a massive increase in enquiries about staycation provision in the last six months alone, ranging from rural homeowners wanting to place a few pods in a large garden to caravan sites seeking to add hundreds more units.
Of course, as in any goldrush, there will be winners and losers, and there is no doubt that some budding entrepreneurs will be put off by the hurdles that have to be overcome to establish a successful and sustainable business.
For instance, there is the upfront cost, which in the case of luxury shepherds' huts can be up to £40,000 apiece, before you even factor in the associated infrastructure and construction costs.
Then there is the planning system in Scotland, which has only become more sclerotic since the first shutdown sent the people dealing with applications home to consider them.
I currently advise prospective staycation providers who want to act now that they will miss this summer season and will be looking at 2022 before they can list their property on Airbnb or Booking.com.
For those who have the funding in place, however, and the stamina to overcome the constraints on development, a staycation site can become a very viable business with attractive and sustainable returns.
It is of fundamental importance to seek professional advice to create a business plan which will both convince the planning authority to support the project and have a realistic financial emphasis to bring the funders on board.
Professional guidance is vital in analysing the potential of the business, assessing the opportunities and identifying competitors, undertaking market research and examining resources such as facilities, labour and skills.
How long will the staycation boom last? That is another unknown which must be considered as the international travel industry gears up again. Will the fickle domestic crowds return to foreign parts?
This risk seems lower than it might have been in previous years. Scottish agri-tourism is well placed to capitalise on the demand for green space and develop experiences which reconnect people with the natural environment – of which farmers and estates are the custodians.
The best guard against customer flight is to create a quality holiday offering which is environmentally friendly, welcoming and reasonably priced. In a beautiful country such as Scotland, that is a very attractive prospect.