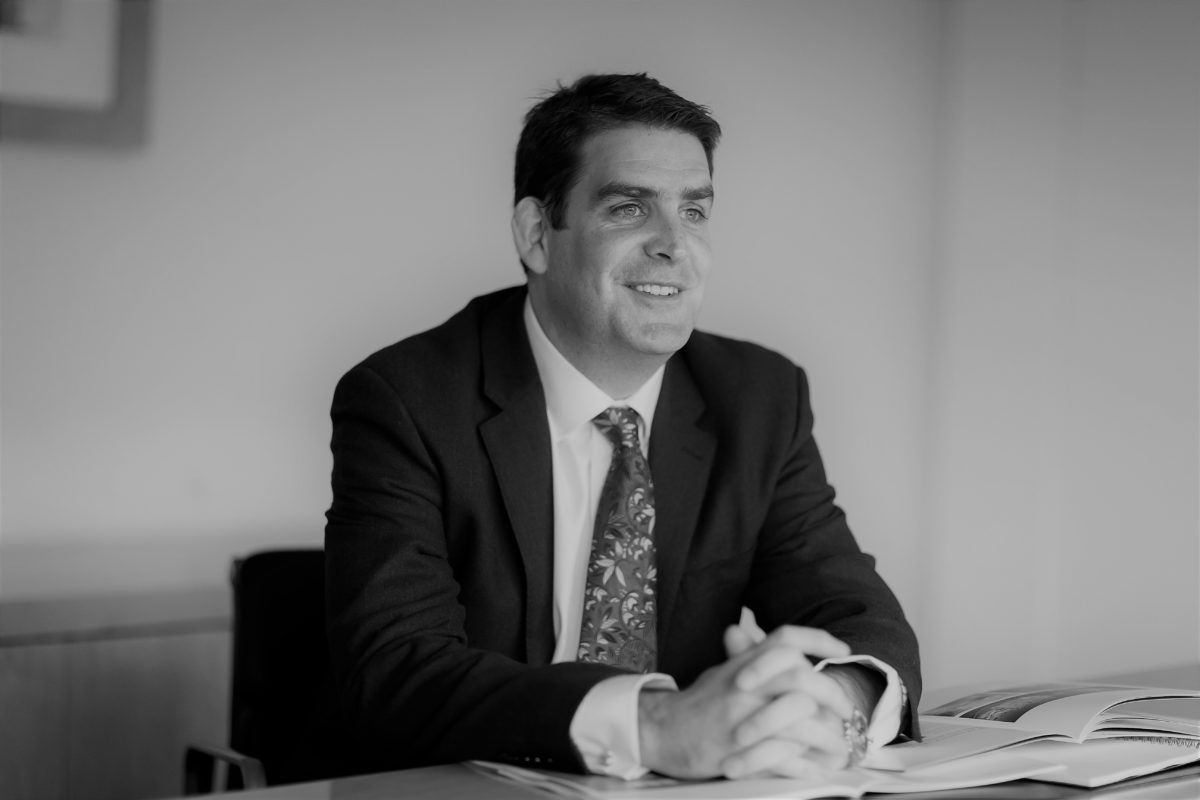 By Andrew Richards, co-chair of the supply chain resilience & capability sub-group of Scottish Construction Leadership Forum and is MD of Glenesk Homes, and a board member of Safedem. He is also a member of the industry leadership group of Construction Scotland, with responsibility for SMEs.
AS if the trials and tribulations of the pandemic year were not enough to be going on with for the construction industry, the ongoing materials and products shortages, when added to the drive towards net zero carbon, illustrates rather vividly that the Scottish construction sector still does not have its troubles to seek.
Everything from timber, tiles and insulation to steel, plasterboard and paving slabs is in short supply, with delivery times starting to stretch into months and prices only ever heading in one direction. Procuring the components for electrical charging infrastructure, ground/air source heat pumps and solar PV is also extremely challenging.
The easy answer in the public mind as to why supplies, which a couple of years ago were plentiful, are now like hen's teeth is the impact of Brexit. But it is much more complex than that – it is truly a local, UK, European AND a global issue in many respects.
The simple fact is that demand is outstripping supply across the board as countries race to make good the hiatus of 2020. In the UK, construction activity levels are at a seven-year high and costs are rising at the fastest pace for 24 years, according to the latest Purchasing Managers' Index.
Other countries are engaged in a similar feeding frenzy in the dash for recovery, and all are facing similar external factors such as slowdowns and factory closures which are combining to constrain production and delivery.
While our leaving the EU has undoubtedly been the source of some disruption, that has greatly been mitigated by the agreement in the 2020 trade deal not to add tariffs on European imports or impose quotas.
But the fact remains that somewhere in the region of 60% of imported materials used in UK construction projects comes from the EU and congestion at choke-point ports has not helped the situation.
What may really exacerbate things is that, from January 1 next year, all products and components coming in from Europe will have to meet British Standards on testing, rather than the EU's, although this will not apply to raw materials.
So, the scramble to obtain supplies for construction companies – not to mention self-builders, renovators and DIY-ers – is unlikely to end any time soon.
This is one of the major issues to which the Scottish Construction Leadership Forum (CLF) has bent its mind as an integral part of its Recovery Plan and, working with the Construction Scotland Innovation Centre, it is currently unveiling a programme designed to help the sector redirect itself away from dependence on imports.
The pandemic has exercised a lot of minds – not just in construction – on the subject of self-sufficiency and the potential fragility of international supply routes which have long been taken for granted, especially in an island nation such as Britain.
The CLF, a collaboration established in March 2019 between Construction Scotland, industry partners and the Scottish Government, has focused on catalysing the need for the construction industry to contribute more to local communities and supply chains, to use local products and recycled materials where possible and thus secure supply from within Scotland's shores whilst simultaneously assisting efforts towards Scotland's goal of net zero carbon by 2045.
An important part of this process is showing industry how it can be done. It is all very well suggesting that clients, architects and contractors should be encouraged to be specifying the use of locally sourced material and products, but that laudable aim becomes rather hollow if no one is selling locally.
To highlight some of the alternative sources of supply and illustrate how to add value to local communities, the CLF has created a library of best practice case studies intended to inspire businesses, regardless of whether current shortages are a blip, or whether they are here to stay.
They emphasise how to add value locally, how to deliver high environmental impact on the journey to net zero and how to use local products and recycled materials to build a system of circular and sustainable resources.
These stories of real companies and real innovators show that there is so much more that could be done to stem the leakage of money from Scotland which will remain unchecked if we continue to look elsewhere for our supplies.
Innovative local supply solutions include companies making bricks and concrete from demolition waste products and a company which manufactures insulation panels from locally grown industrial hemp.
A circular economy, which is regenerative by design, as opposed to the take-make-waste linear model, ticks so many boxes in terms of the economy, employment, carbon reduction and supply chain issues.
It is worth reflecting on the current multiplier effect in the building sector, which states that every £1 spent on construction creates £2.92 in additional value elsewhere in the economy.
Think how much higher that multiplier could be if every penny went back into the pockets of Scottish businesses.