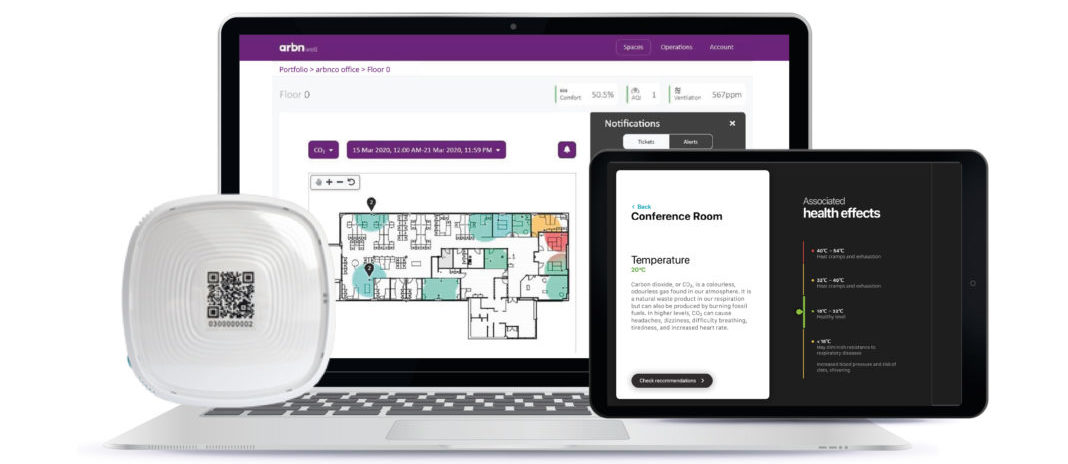 ARBNCO has announced it is to trial a new digital air quality platform with the aim of reducing indoor air pollution, improving ventilation and safeguarding help.
A reported seven million deaths worldwide, with 40,000 in the UK, are attributed to air pollution each year. The Glasgow firm said that indoor air quality can often be overlooked compared to outdoor air quality, despite it being up to five times worse in places.
With the Covid-19 pandemic prompting a growing focus on improving building ventilation, coupled with the requirement to improve energy efficiency and therefore the air tightness of homes, the global ventilation market is expanding rapidly – already exceeding £2 billion in value and expected to reach almost £9 billion by 2027.
The arbnco trial comes following the firm being awarded almost £300,000 in funding from Innovate UK's small business research initiative (SBRI) competition, which is supporting innovators in developing and demonstrating new products and services that monitor a wide range of household pollutants.
arbnco's digital platform gathers a range of data from air monitoring sensors – including temperature, humidity, CO2, VOC, PM and Formaldehyde – combined with data on the property and occupants to provide analysis on air quality issues and deliver alerts on potential harms and advice on mitigating health impacts.
The air quality platform will be trialled in Energy System Catapult's real-world test environment – the Living Lab – which consists of over 200 homes around the UK where new energy products, services and business models are tested with consumers, with the aim of improving and scaling innovations for market.
arbnco said there is a strong market for their solution with housing portfolio owners, such as the private rented sector and with purpose-built student accommodation, as well as with equipment manufacturers – including Mitsubishi, who is aiming to integrate its air quality platform into their domestic ventilation systems for testing.
Andrew Stewart, arbnco R&D Manager, commented, "Indoor air quality is a problem literally hidden behind closed doors. Issues typically arise from cookers in kitchens, gas heaters and wood burners in living rooms, humidity in bathrooms leading to condensation and mould, while even bedrooms can be a problem with raised CO2 levels building up at night, if not properly ventilated.
"So, we're delighted to be testing with the Living Lab – a truly unique facility that dramatically reduces the barriers to product testing with real consumers in a real-world environment. Partnering with the Energy Systems Catapult means we can obtain a wealth of data and feedback from households that will accelerate the development cycle and time-to-market."
Living Lab business lead Rebecca Sweeney added, "Up to 30 million UK homes need to be made zero carbon in the coming decades. That means making homes more insulated and air-tight to prevent them losing heat. But it also means ventilation and air quality will be vital to ensuring homes are healthier and more comfortable.
"The Living Lab will provide arbnco with both qualitative and quantitative consumer data from a range of housing types and demographics to help them further develop the user experience of the platform."