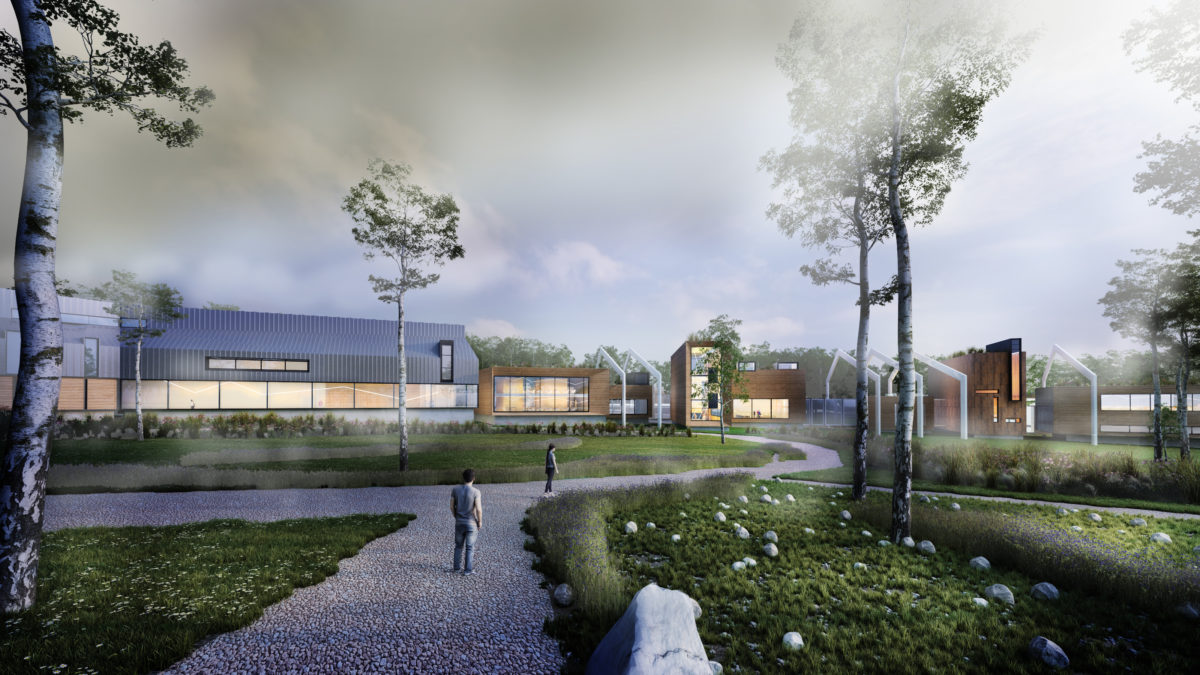 THE public is to have a say on proposals to develop an 'environmentally sensitive' Eco-Therapy Wellness Park near Aunchinleck in East Ayrshire.
A joint venture company between National Pride UK Community Interest Company and Falcon International Financial Services Limited is behind plans for the site of the former Barony colliery.
Pending planning consent, the Barony Eco-Therapy Wellness Park will occupy 108.8 acres and become a health and wellness destination, providing active health and mental relaxation facilities.
The joint venture completed the purchase of the site as The Barony NP (UK) Limited, from Hargreaves Land in July 2020 and has, since that time, engaged consultants to develop the masterplan.
Construction could start on site in quarter three 2022, and complete at the end of 2024.
Irene Bisset, chair of National Pride, said, "We are incredibly excited to be inviting the public to have a first view of our development proposals for The Barony Eco-Therapy and Wellness Park. Visitors to The Barony will experience a safe, restful and enlivening environment in which to relax, rejuvenate and be healthy in mind and body, developing their mental and physical strength and personal resilience.
"Our pledge is to create a fantastic wellness destination which will also provide significant community benefits to the area through the rejuvenation of a much loved local amenity, and we look forward to inviting the local community to share our proposals for the project, both at this digital consultation event and as our scheme progresses."
A web-based community consultation event will take place on Wednesday 23rd June between 2pm and 7pm. Consultants will be available to answer questions and receive feedback through a two-way chat system. Feedback can also be submitted online.