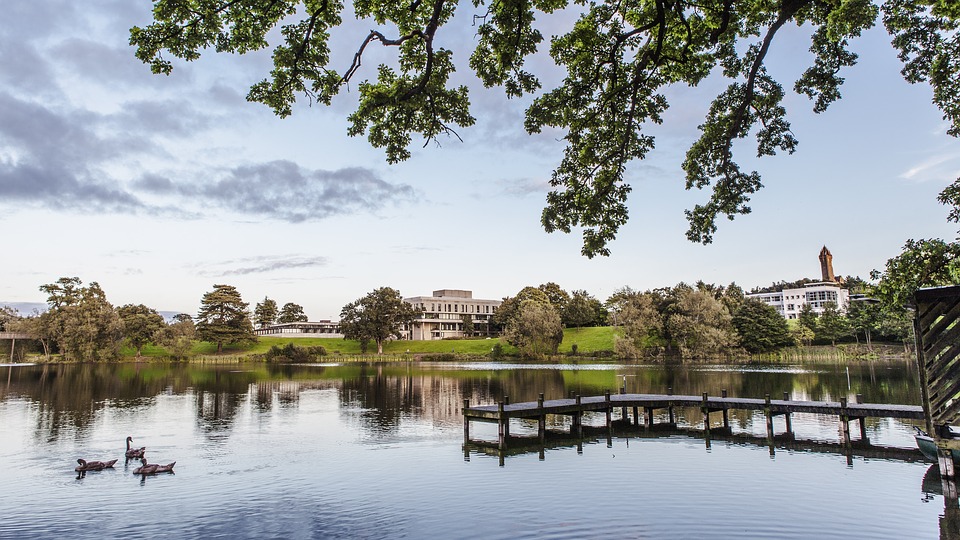 A new toolkit has been developed to ensure social values are taken into account in relation to decisions over Scotland's historic environment.
The resource, developed through a collaborative PhD project jointly funded by the University of Stirling and Historic Environment Scotland (HES), will provide heritage professionals with detailed guidance on how social values can be assessed and brought into decision making as part of heritage management and conservation projects.
Developed by University of Stirling PhD student Elizabeth Robson, it offers practical guidance and support for heritage professionals working with social values – people's connections, memories, and associations with historic places.
The launch comes following extensive research carried out by Ms Robson at historic sites across Scotland, which varied from an Iron Age monument in the Outer Hebrides to an Edinburgh city centre listed building and undesignated graffiti culture in Glasgow.
The research explored how historic environments are valued by people today and the methods heritage professionals could use to incorporate this knowledge into heritage management decisions.
Ms Robson said, "When heritage practitioners are deciding what kind of work is needed, for example, to conserve a monument or manage visitor numbers, they will consider the historic or scientific significance of the site, but not normally the social values.
"Changes to the look, feel, or access to a place impacts how people experience it and can lead to tensions with communities or leave some groups feeling excluded.
"Social values are complex to assess and work with because they are often contextual and evolving. A variety of groups and communities can have a connection to a site, including people who don't live nearby, and they may express a range of different, potentially contradictory, values.
"This toolkit not only helps raise awareness of the importance of wider public engagement, but provides a step-by-step, practical guide for heritage professionals, supporting them to identify and collaborate with relevant communities in assessing and evidencing the values of the historic environment."
Judith Anderson, senior cultural significance adviser at Historic Environment Scotland, added, "Our vision in HES is that the historic environment is cherished, understood, shared and enjoyed by everyone. This means that we need to understand the many aspects of the historic environment that people and communities value, and we know these may reach well beyond architectural or archaeological values. For many heritage practitioners addressing these social values represents a gap in understanding and experience.
"The toolkit will be available free as a resource on the HES website to help anyone undertaking or commissioning research into the social value of heritage."
The toolkit will be officially launched at an online event on Wednesday June 9.