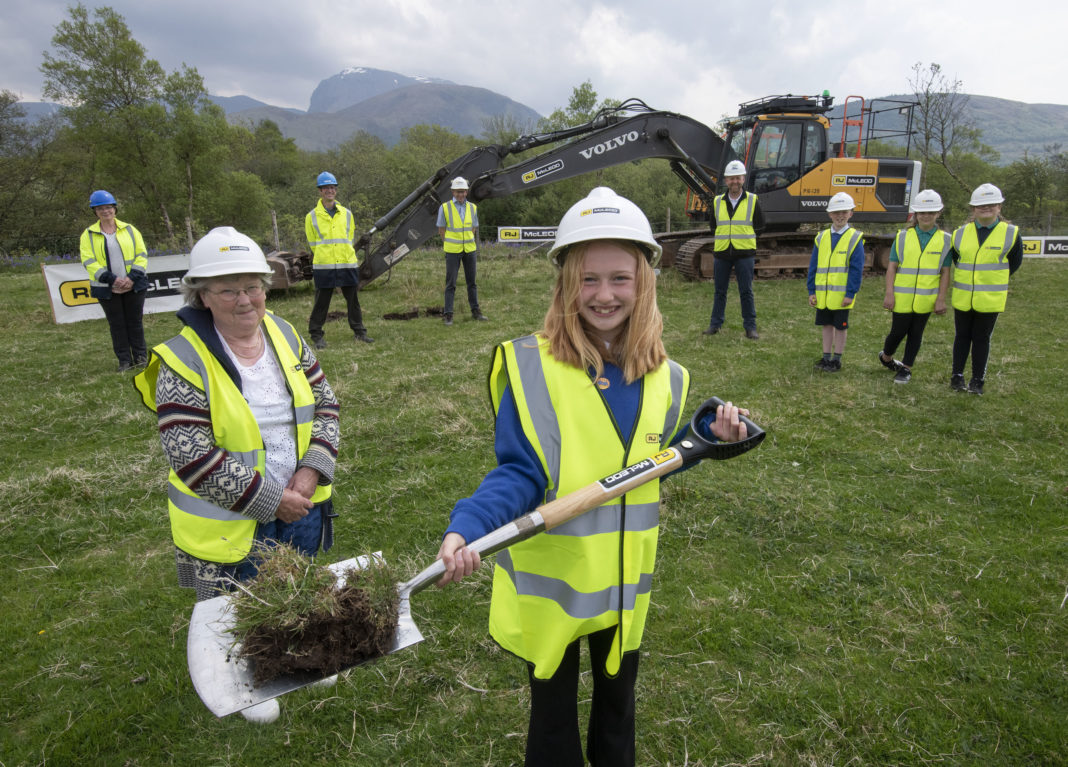 R.J. McLeod has commenced work on a new £11 million flood prevention scheme in the Highlands.
The Highland Council said that the development will protect over 300 properties in the Caol and Lochyside area of Fort William, with it being designed to guard against a one in 200 year storm surge from Loch Linnhe.
It follows a flood in 2005 which cause damage to around 20 homes and the local sewerage works. The Highland Council said that the flood was caused by a large tidal surge in Loch Linnhe.
The scheme was published in April 2018 and received five comments and only one objection during the notification period. An independent hearing was held in March 2019 to consider the objection. The reporter published their findings in July 2019 and it was decided the scheme should be confirmed without modification.
The 2km long flood protection scheme consists of 1200 metres of embankment and 800 metres of flood wall with two flood gates and associated drainage. The flood defence will be constructed between the Caledonian Canal and Soldier's Bridge in the River Lochy, as well as providing environmental benefits to the wider community.
Caol and Mallaig councillor and chair of the housing and property committee, Ben Thompson, said, "It is fantastic to see that works are now underway on the Caol and Lochyside flood prevention scheme. This crucial work will provide peace of mind to residents and ensure they are protected from the damaging effects of flooding in the future. The project will also bring extra benefits to the area, such as an increase in cycling and footpath provision, landscaping, planting, seating areas and play facilities which will be a welcome addition to the Caol foreshore."