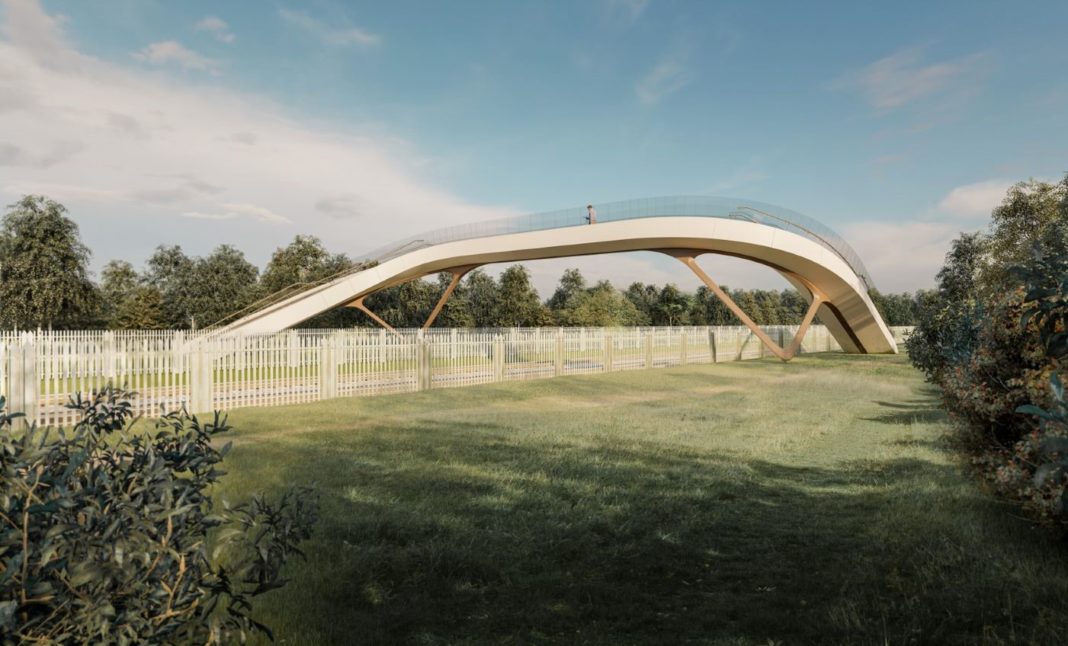 NETWORK Rail has unveiled a new bridge design which it said could 'transform' rail crossings across Britain.
Made from Fibre-Reinforced Polymer (FRP) – a lightweight material widely used in the manufacture of aircraft and cars – the circular bridge is described as being 'very strong but lightweight'.
The organisation said that its modular design allows for the structure to be installed within a matter of days, and also for it to be adapted to a range of locations. It features a built-in monitoring system to assess usage and maintenance needs.
A prototype of the structure has been built at a test centre in Warwickshire, with Network Rail saying that it is hoped that the 'groundbreaking' design is adopted across the country as part of a wider programme of work to transform how footbridges are built on the rail network.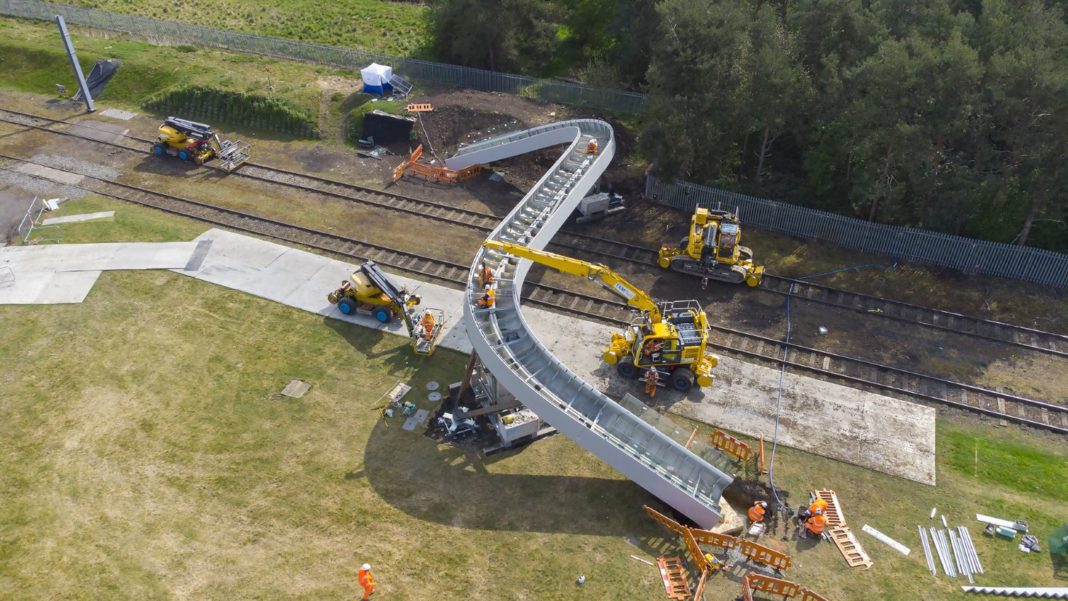 It added that it is currently has just one option when considering building a new footbridge or replacing an old one, which is the standard non-station footbridge design which it describes as 'heavy and unattractive' and also expensive to deliver.
Andy Cross, Network Rail programme manager, said, "We were able to take a different approach. This has allowed us to work with several small and medium-sized businesses, many of whom haven't worked on railway projects before but have the skills and expertise to bring the concept of a lightweight, low-cost footbridge to life.
"In just 11 months we have developed a prototype bridge that is stunning in design, environmentally friendly and will take days and not weeks to install and thereby causing less disruption for the surrounding community."