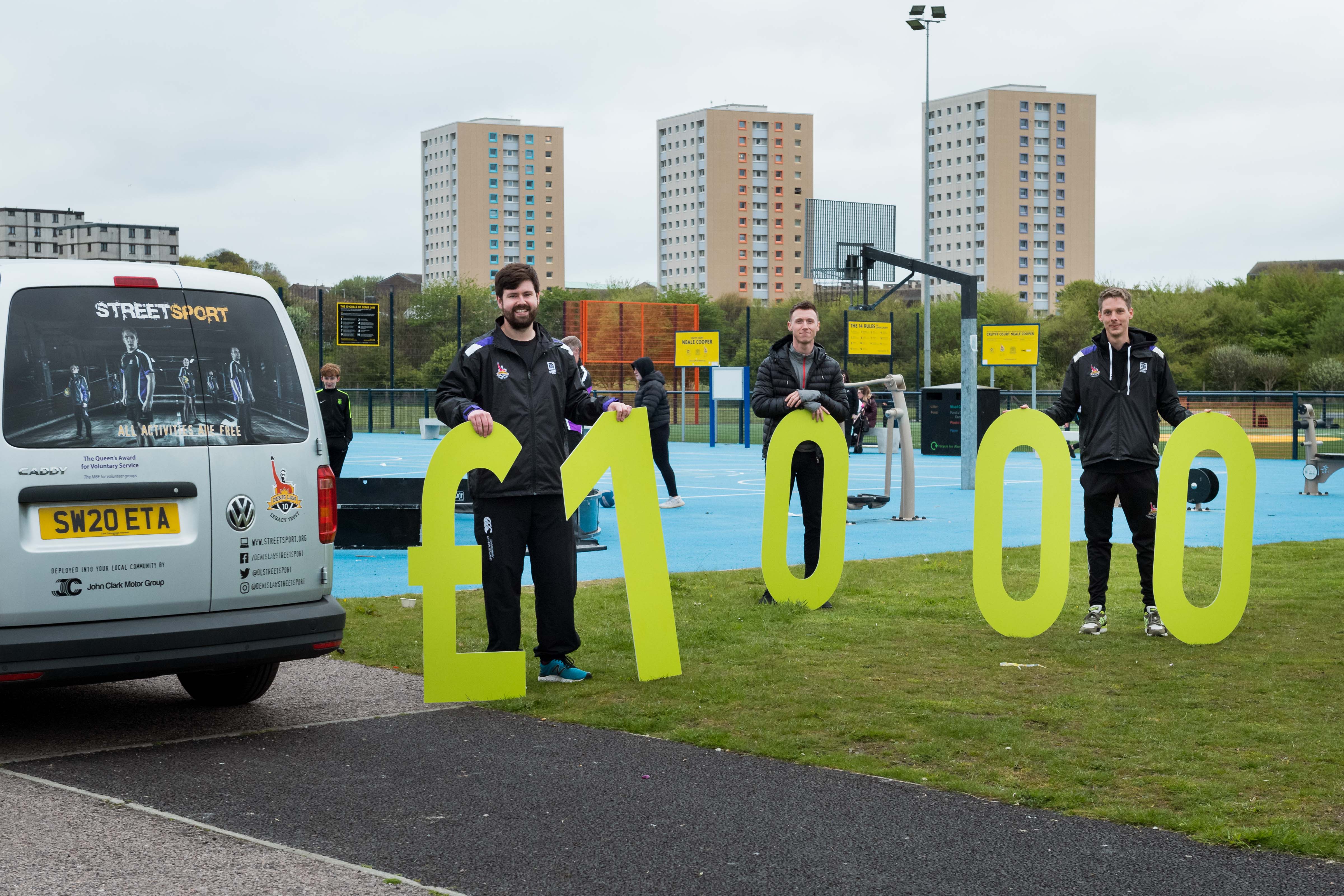 BARRATT Developments North Scotland has donated £1,000 to Streetsport Scotland and to Bucksburn Community Council, as part of its latest Community Fund giveaway.
As the Denis Law Legacy Trust's flagship programme, Streetsport Scotland delivers several weekly programmes and sports activities for young people across Aberdeen. The aim is to reduce youth crime and anti-social behaviour, and promotes health and wellbeing while encouraging inclusivity through sport.
Findlay Harkins, Streetsport assistant at the Denis Law Legacy Trust, said, "We would like to thank Barratt Homes for their donation; the money will go towards buying new equipment for our Streetsport sessions, and in turn allow even more young people across Aberdeen to access sport and participate in our activities."
The £1,000 donation made to Bucksburn Community Council will help repair footpaths leading to Brimmond Primary School from the nearby Barratt Homes 'Hopecroft' development.
Charles Shepherd, planning officer at Bucksburn and Newhills Community Council, said, "Bucksburn and Newhills Community Council would like to thank Barratt Homes for a very generous donation. The donation will help the Community Council construct a brand new footpath for the benefit of the residents and their children to walk safely to their primary school."
David Palmer, MD at Barratt Homes North Scotland, added, "Denis Law Legacy Trust's Streetsport carries out brilliant work for children and young people in Aberdeen. We hope that our donation will help them continue to provide these crucial and important services through what have been difficult times. The restoration of the footpaths towards Brimmond Primary School will help families and children in Bucksburn, including those at our Hopecroft development, to make their way to school safely by foot. Both donations made are going towards valuable causes close to our employees' hearts, and nominated by the team at Barratt Developments North Scotland."