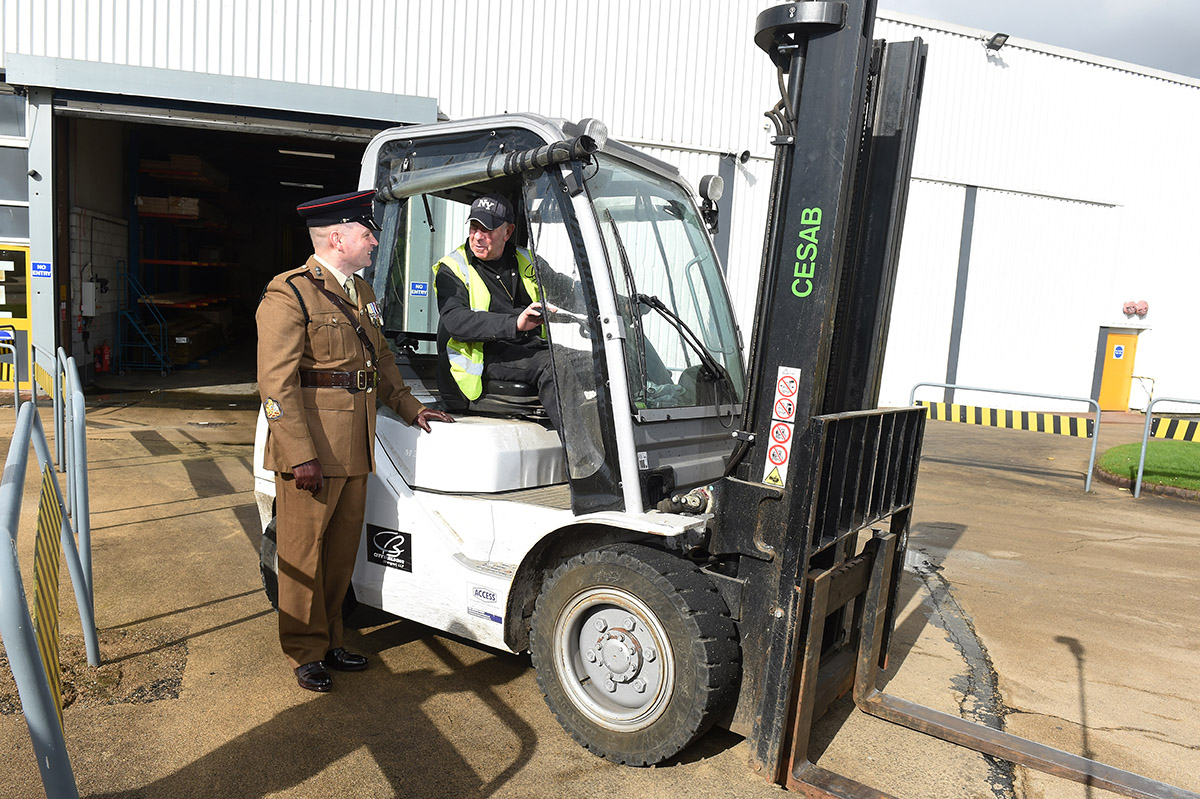 A City Building heavy plant instructor has been named in the Queen's Birthday Honours list.
Warrant Officer Class 1 (WO1) Stewart Vandal, VR, Corps of Royal Engineers, Army Reserve was awarded the Queen's Volunteer Reserves Medal (QVRM).
The QVRM is presented to members of the Volunteer Reserves of the Army for exemplary meritorious service in the conduct of their duties. Only 13 of the medals are issued annually and Warrant Officer Vandal was one of only four to receive the award in the Queen's Birthday list.
A reservist of more than 30 years, he has combined his military career with working as a heavy plant instructor at Glasgow-based City Building for 14 years. During this time, he has been mobilised for operations in Iraq and completed overseas exercises in Cyprus, Poland and America.
In February, WO1 Vandal was called up as Battle Captain in the Scottish fight against Covid-19, leading command and control of six health boards as they established their vaccination centres.
He said, "Seven days a week I was in the command room preparing the morning briefing for the health boards liaison officers, the Scottish government, UK ministers and the media. It was a huge responsibility, but interestingly I got to see City Building from the other side as they set up the Glasgow centres. They did a good job too, getting their centres constructed in time."
News of the QVRM still hasn't sunk in with WO1 Vandal, whose wife is looking forward to travelling to Buckingham Palace for his investiture. He added, "I never thought it would come my way. My family is over the moon. Even my son is impressed and wants to come and meet the Queen instead of my wife. It will be a great day and a great experience."
Alan Burns, executive director at City Building, said, "We're all incredibly proud of Stewart. He is a fantastic role model for our employees and has performed a great service to his country. We work very hard to ensure our reservists and veterans are fully supported in the workplace, but the way Stewart has combined his military and civilian careers is an absolute credit to him. We wish him well for his investiture and look forward to seeing his medal when he brings it home."