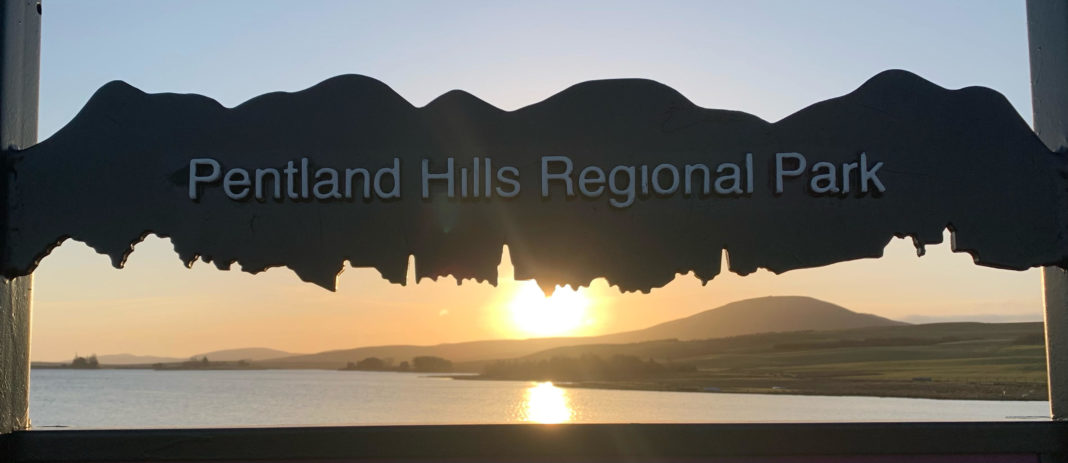 ADDITIONAL car parking, entrance paths, cycle parking and toilet facilities are to be created in the Pentland Hills Regional Park, the City of Edinburgh Council has confirmed.
It comes following two successful funding bids to Visit Scotland, which will see a total of £588,000 go towards the works.
The award will see an extra 140 parking spaces created, as well as electric vehicle charging points and additional bike stands and repair stations. Three unisex and accessible toilet facilities will be built at Bonaly, Threipmuir and Harlaw car parks, as well as a set of toilets near Harlaw reservoir.
Edinburgh & Lothians Greenspace Trust (ELGT) are currently working on a visitor plan to identify what car parking and path improvements can be made to help make access to the park more sustainable. The work will also involve looking at what facilities could be provided including an eco-campsite and public conveniences to help manage the increase in use of the park.
The convener of the City of Edinburgh Council's Pentland Hills Regional Park joint committee, councillor Neil Gardiner, said, "This funding boost is great news for the hundreds of thousands of visitors who flock to the park every year. Many of them travel by car and with visitor numbers increasing every year it's been putting increased pressure on the limited parking facilities available. I'm sure everyone will be delighted to hear we're going to put in an extra 140 spaces, especially local residents affected by vehicles being parked outside their homes. Cyclists will benefit too as we're increasing the number of bike stands and bike pump and repair stations in the arrival car parks as well. There will also be welcome improvements to the approach pathways.
"In addition to the 12 temporary toilets installed for this summer following another successful funding bid with NatureScot, through the Better Places green recovery fund, we currently have only two permanent public toilets for park visitors which is not enough considering how many people visit the park. Building these four new unisex and accessible toilet facilities is really welcome and much-needed. Lastly thanks must go to our hard-working Pentland Hills Regional Park team and also our partners including ELGT who helped put together such strong bids to get this funding."
Charlie Cumming, chief executive of the Edinburgh & Lothians Greenspace Trust, added, "We were delighted to receive funding from the NatureScot better places green recovery fund to develop sustainable solutions to address some of the issues that have arisen over the last year in the Pentland Hills Regional Park. ELGT look forward to working with the different stakeholders to contribute towards enabling the Regional Park to be more accessible and a great place for locals and visitors now and in the future."
The Pentland Hills Regional Park covers approximately 10,000 hectares of land and straddles the local authority boundaries of the City of Edinburgh Council, Midlothian Council and West Lothian Council. The City of Edinburgh Council is the managing authority of the Pentland Hills Regional Park under the terms of a Minute of Agreement between the three local authorities.
Outdoor recreation has grown in popularity year on year, and with Scotland's capital city Edinburgh on the doorstep, along with growing urban settlements in Mid and West Lothian, the Pentlands have become an important outdoor resource for residents and visitors to the region.