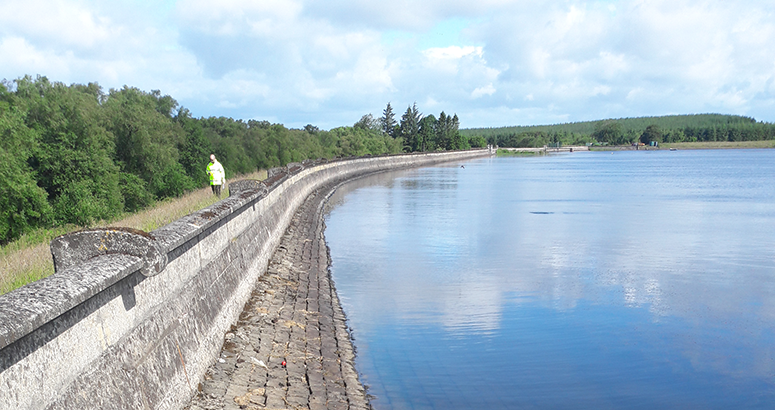 A former North Lanarkshire reservoir is to remain open after locals reported the positive impact it has on their mental health.
Scottish Water had proposed that the Roughrigg Reservoir, which no longer supplies water and needs a 'significant' amount of work in the interests of safety, be breached and turned into woodland.
However, following discussions with local communities, it was found that an 'overwhelming' amount of people experience boosts to their daily lives, mental health and wellbeing from having such an outdoor amenity on their doorstep.
As a result, Scottish Water has announced that it will now retain Roughrigg Reservoir due to the community benefits it offers. Siphons will be used to protect downstream properties and the project is already in the design stages, with Scottish Water expecting it to be completed by Autumn next year.
The decision was welcomed by the Roughrigg Angling Association, whose members are the most frequent visitors at the reservoir and have been fishing there for almost 25 years.
Club treasurer, Margaret Makemson, said, "Roughrigg Angling Club would like to thank Sottish Water for making the decision in favour of the club and for the wider benefit of the people of North Lanarkshire. This will be appreciated more than words can say."
Airdrie and Shotts MSP Neil Gray, added, "I am absolutely delighted that the work we have done with Scottish Water, and the huge consultation feedback from the community, has saved the reservoir. I am obviously delighted for the Angling Club, who first approached me concerned about the potential loss of the reservoir, but also those in the local community who use the site. I greatly appreciate the responsiveness of Scottish Water and their willingness to genuinely consult on this issue. I will continue to work with them on the work that needs done both to the reservoir and the surrounding area to make it more accessible."
Andrew Dunbar, water service strategy general manager for Scottish Water, added, "The views of our customers are very important to us and our engagement with the local communities helped us understand the importance they place on access to this reservoir. I'm very pleased we were able to achieve a positive outcome for the community, supporting the health and wellbeing of the nation. Scottish Water is committed to promoting access to the natural environment and encouraging communities to enjoy and protect it."