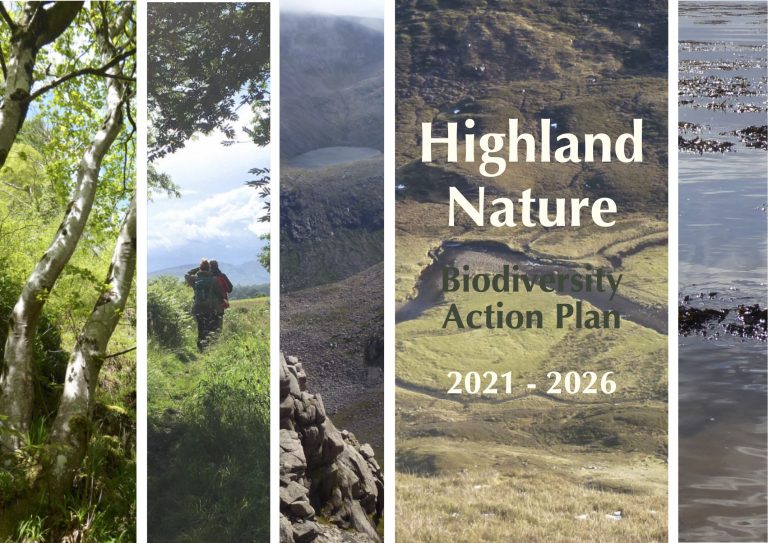 THE Highland Council has launched a new five-year biodiversity action plan in a bid to protect nature in the region.
The creation of the blueprint has been spearheaded by the Highland Environment Forum and funded by NatureScot and the local authority.
The resulting actions of the plan are to be carried out by the 43 partners who represent land managers, local conservation groups, nature conservation membership organisations and government agencies in the region.
The council explained that the priorities in the Highland Nature plan take their lead from international and national strategies and focus on what can be contributed at a regional level.
Caroline Vawdrey, of the Highland Environment Forum, said, "Working to protect and benefit nature is a vital undertaking at all levels – from international agreements to individual land managers. We are indebted to members of the Highland Environment Forum for helping to identify priorities for the Highlands. It is remarkable that forty-three partners have come together to share their ambitions for Highland biodiversity. We also know that this is just some of the work being undertaken in the region, and that there are many other people undertaking positive actions for nature. We'd love them to be involved."
Chair of the Highland Council's economy and infrastructure committee and the council's climate change working group, councillor Trish Robertson, said, "Highland Nature is a highly ambitious plan and Highland Council are looking forward to playing its part to protect nature and secure improvements for biodiversity. We will be developing existing partnerships and building new relationships across the Highlands to realise the actions and commitments of Highland Nature and help deliver positive outcomes to mitigate the current ecological emergency."
The planned actions range from landscape-scale work, such as peatland restoration and woodland expansion, to the smaller-scale activity focussing on individual species – as shown in the work by the Caithness Biodiversity Group, through their growing and planting of kidney vetch to feed the rare small blue butterfly.
Further commitments include mapping curlew hotspots to protect important places for species in decline; tackling invasive species; and expanding deciduous woodland to create shade to protect salmon spawn and other species from rising water temperatures – with tackling climate change being seen as 'key' to the plan.