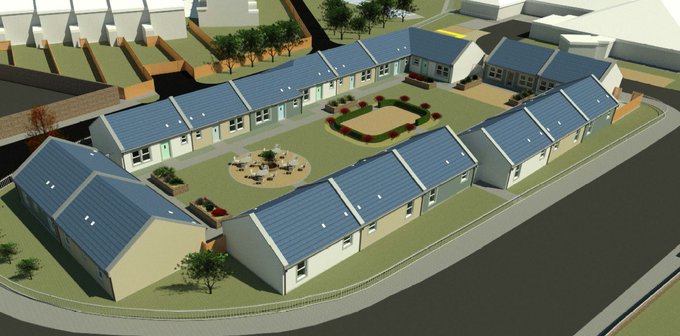 CLARK Contracts Ltdis to begin work on the build of 15 new supported accommodation homes in Stevenson.
The £3 million North Ayrshire Council Caley Court project is scheduled to get underway on July 5, with the contractor set to host a virtual meet the buyer event to allow locals and interested parties to gain an insight into the works.
The site will comprise 12 one-bedroom homes and three two-bedroom homes which will share a communal garden and courtyard. The properties are all designed to be accessible and to be easily adapted to meet the residents' individual needs.
The local authority said that the redevelopment will allow for the health and social care partnership to provide supported accommodation to residents in their own homes with a 24-hour, on-site, staff base.
Yvonne Baulk, head of service (physical environment), said, "Our vulnerable residents often need extra support to live in a safe and healthy environment, and we hope that our supported accommodation will enable them to live comfortably and as independently as possible. We are proud of the plans that have been drawn up for Caley Court – we hope and expect the new homes to have a significant impact on not only the residents but also their families."