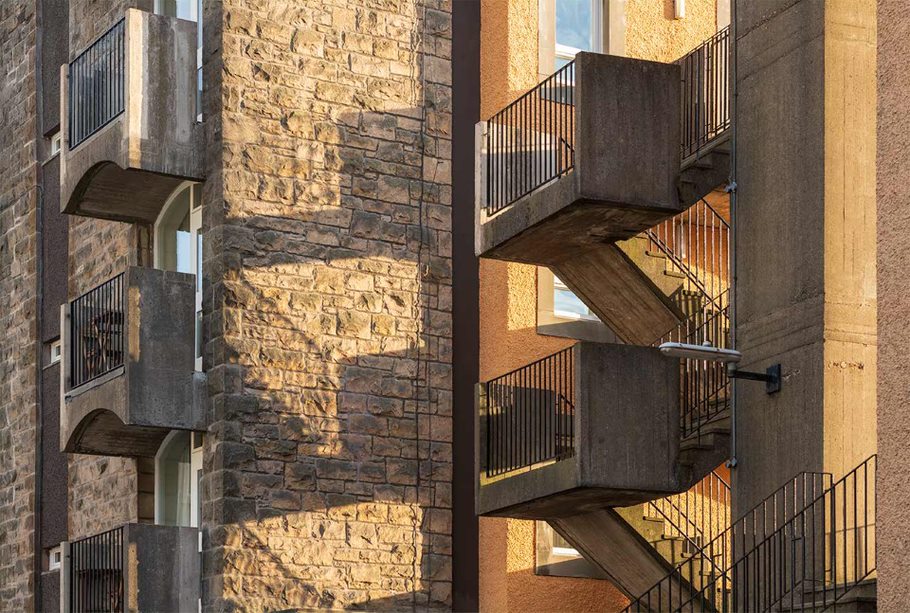 RESIDENTS in Edinburgh's Canongate area could be in line for a 50% saving on energy emissions, the capital's council has said.
It comes as a range of conservation and energy improvements get underway in the city's Old Town, which are being led by Edinburgh World Heritage in partnership with the City of Edinburgh Council.
Work has already been completed on a block of post-war tenements following funding from Scottish Power Energy Networks' green economy fund and the Scottish Government's energy efficient Scotland programme.
It forms part of Edinburgh's ambition to become a net zero emissions city by 2030 and the Scottish Government's plans to meet climate change targets by 2035, as well as this, the council said that the project will improve living conditions within the 12 flats and two commercial units.
Following the work, which began in March 2020 with John Gilbert Architects and Redpath Construction, Edinburgh World Heritage has reported an anticipated drop of 28 tonnes of carbon emissions per year – the equivalent to planting almost 3,000 trees, for the category B-listed tenements as well as improved living conditions for residents. The charity said that work to reinstate the original window scheme, including balcony windows, to Sir Basil Spence's original specifications, has also enhanced the architectural integrity of the building.
Energy efficiency measures included the installation of double-glazed windows, insulation in the attic, the roof and within cavity walls, installation of LED lighting, upgrades to heating systems and improvements to the ventilation. The conservation work seen repairs to concrete balconies and the exterior stairwell, which had significantly deteriorated over the years, the restoration of Spence's original painting scheme to the exterior of the building, as well as the reinstatement of original windows.
Edinburgh World Heritage also engaged with tenants and property owners of surrounding buildings, who participated in training opportunities, including workshops on maintenance and ways to make their homes more energy efficient. Additionally, more than 50 local companies with more than 120 employees were employed over the project's three-and-a-half-year life cycle. Staff were able to learn new skills in energy efficiency solutions for historic buildings as well as specialist conservation techniques.
Through the implementation of this pilot project, Edinburgh World Heritage said it now believes that a number of key principles have been established, which will help other projects involving listed buildings to carry out sensitive and appropriate energy efficiency and conservation works.
Yann Grandgirard, project manager for the Sir Basil Spence project, said, "Implementing such an ambitious pilot project in a post-war building of this nature required an innovative approach and the support of residents, funders, and professionals. Thanks to our community-led approach, and experience in championing high-quality conservation, we have been able to make a success of combining conservation and energy efficiency work."
Christina Sinclair, Director of Edinburgh World Heritage, added, "Ultimately, these measures represent a significant contribution towards the improvement of the Canongate area as a whole. It is vital that this kind of work be continued, not only because of the contribution it makes to the City of Edinburgh Council's carbon emissions reduction targets, but also to ensure that Edinburgh's historic buildings are fit for modern living now and in the future."