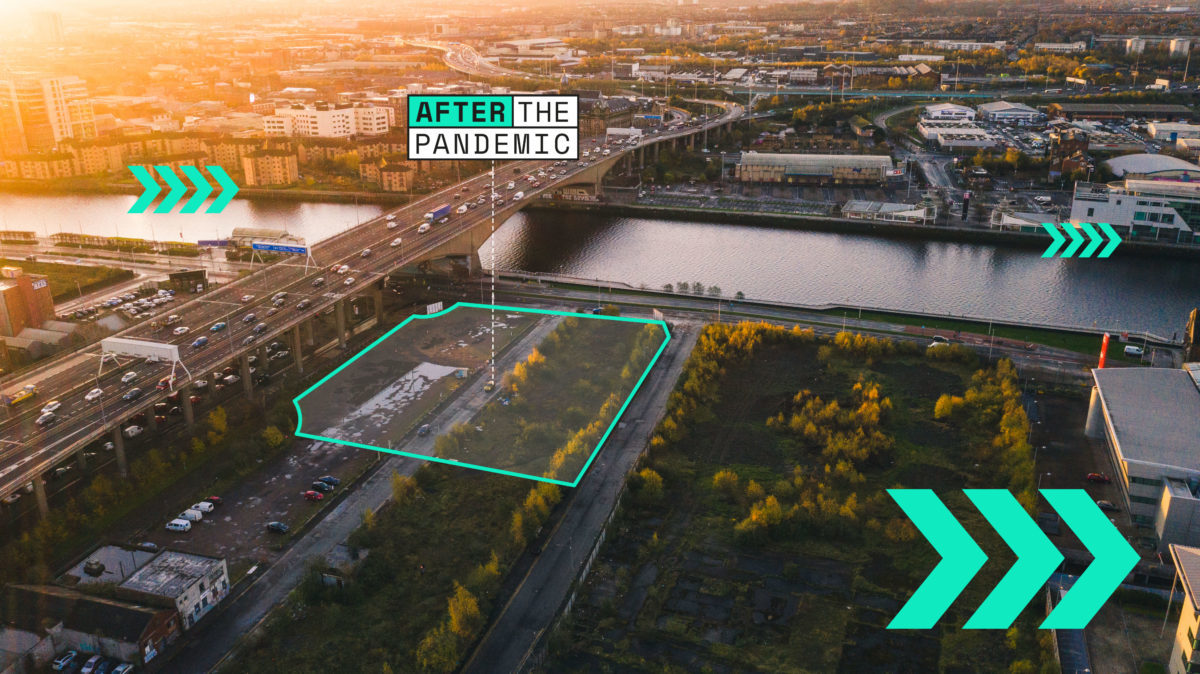 SCOTLAND'S construction sector is being urged to help deliver a 'creative and cultural hub' for Glasgow opening in the run up to and during COP26, which is being hosted in Scotland later this year.
Construction Scotland Innovation Centre (CSIC) has teamed up with founders of the initiative, After the Pandemic (ATP), to support the delivery of a 3,000 square metre venue on vacant land near the River Clyde. The aim is to put people and communities at the heart of the COP26 conversation, with additional support from Fair Futures Partnership and Dandara.
The hub will allow local people to engage with international communities throughout the COP26 build-up period and during the conference itself.
The project team is now looking for construction delivery partners who can support this one-off design and build project.
Jennifer Smart, senior innovation manager at CSIC, said, "Later this year, the spotlight will fall on Scotland as the world's leaders unite for COP26. This is a once in a lifetime opportunity for those in the construction sector to help deliver a venue for both the local community and a global audience that can demonstrate the potential of our built environment. ATP has secured a site in close proximity to the COP26 venues, right beside the main access routes which visitors will have to use. As well as supporting the build, partners will have the chance to showcase skills, innovation and supply chain achievements and will be included within the exhibition and events programme."
More information on After the Pandemic can be found here. Construction companies interested in getting involved should contact: info@afterthepandemic.scot