A Glasgow-based charity and social enterprise that turns construction waste materials into bespoke products is urging companies to get in touch to help businesses improve their environmental credentials and keep timber in circulation for longer.
Glasgow Wood Recycling collects leftover timber from projects all over Scotland and uses it to create items such as indoor and outdoor furniture, school play areas and eco-gardens.
The organisation reuses or recycles some 600 tonnes of timber per year and provides training and volunteering opportunities for people of all ages looking to develop new skills to enhance their prospects in the jobs market.
Chief executive Peter Lavelle told Project Scotland that the business collects a wide range of construction waste and has been working with a number of firms in the sector since 2006. "If you walked into our workshop, you'd think we were a furniture manufacturer," he said. "We put wood waste to good use by making a range of garden and indoor furniture, which helps the circular economy and helps businesses.
"We have contracts with a range of larger builders. We're currently working with the likes of BAM and Multiplex. Largely we've worked with scaffold companies and have brought in lorry loads of scaffold boards."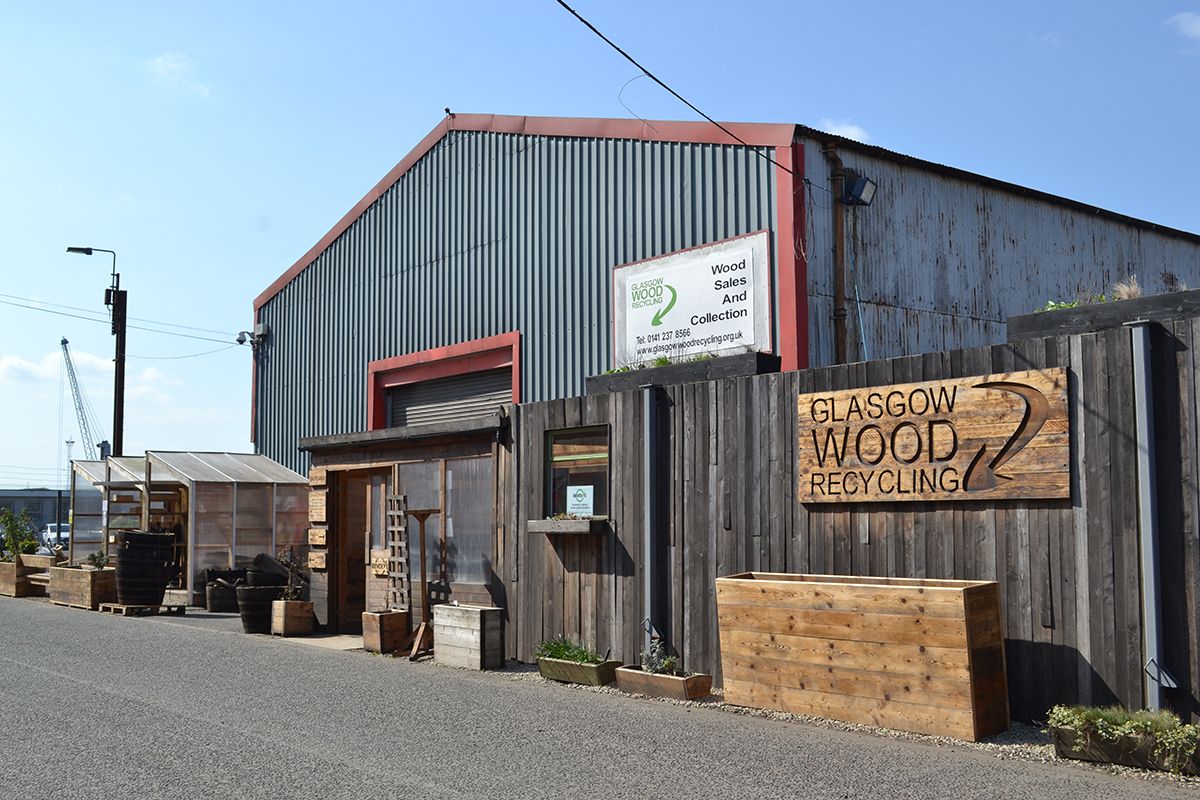 The list of products Glasgow Wood Recycling collects includes joinery off-cuts, lengths of wood, pallets, floorboards, sheet materials, solid wood and fencing.
"We are interested in a wide range of construction timber," Peter added. "Our key material – because it's consistent, regular and predictable – is scaffold boards."
Peter explained one of the key advantages to using Glasgow Wood Recycling is the fact the organisation strives to keep the timber in its original form when it comes to finding a new use for it. The general public can buy items such as picnic benches, window boxes and storage crates. Glasgow Wood Recycling is also active in the education sector, providing products that can help schools 'green up' their environment. More recently, it was tasked with providing planters to aid social distancing measures in Glasgow during the Covid-19 pandemic.
"We've been really busy throughout the pandemic," Peter added. "There's a scarcity of materials all over the place so reused timber becomes a more viable option for many people."
• For more info, visit https://glasgowwoodrecycling.org.uk/