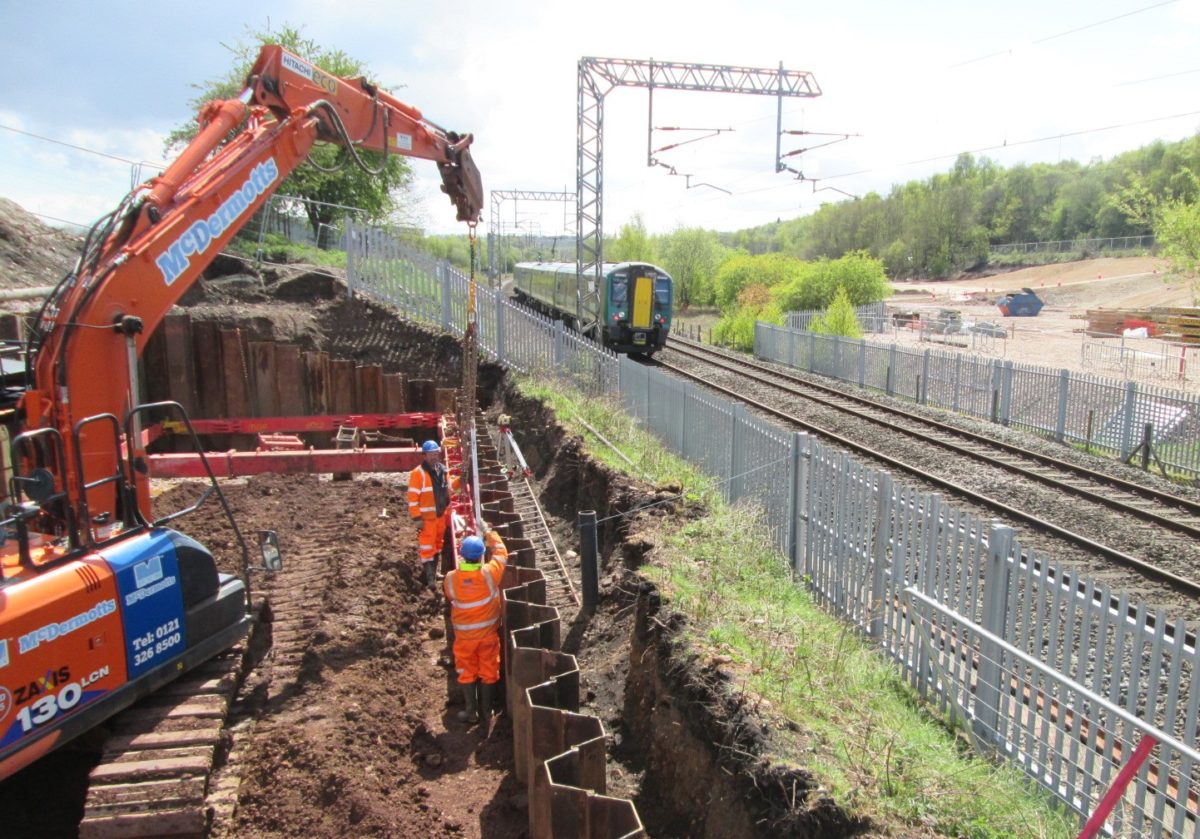 STEEL piling specialist SPI McGrattan is looking to grow its temporary works offering in Scotland.
The business opened a new office in Bellshill 18 months ago and has since been engaged on a number of standout projects north of the border including Kyleakin Feed Mill on the Isle of Skye (provided sheet and tubular piles to form a new quay wall around the footprint of the existing pier); Scrabster Harbour (installation of a sheet and tubular piled combi walls as part of a pier redevelopment); and Hawick Flood Protection Scheme (engaged in the installation of steel sheet piling). SPI has also carried out work for Amey Black & Veatch as part of a Scottish Water framework.
With a significant stockholding – including sheet piles and over 1,000-tonnes of steel section to use as temporary works – Alan Smith, MD of SPI Piling Ltd, told Project Scotland that the sustainability of sheet piling makes it an ideal solution for a variety of projects, with the company actively encouraging the re-use of steel piles through a 'sale and buy back' option for projects requiring temporary steel propping sections.
"Piles can be used up to ten times and maintain their structural properties," he revealed. "The manufacturing process is now using – depending on the section and the type of steel – up to 80% of recycled material. It's a win-win. By coupling all that together and utilising somebody like us, who hold 3,000 tonnes of second-hand material that's being used in temporary works, is a big tick in the box of the re-use of materials.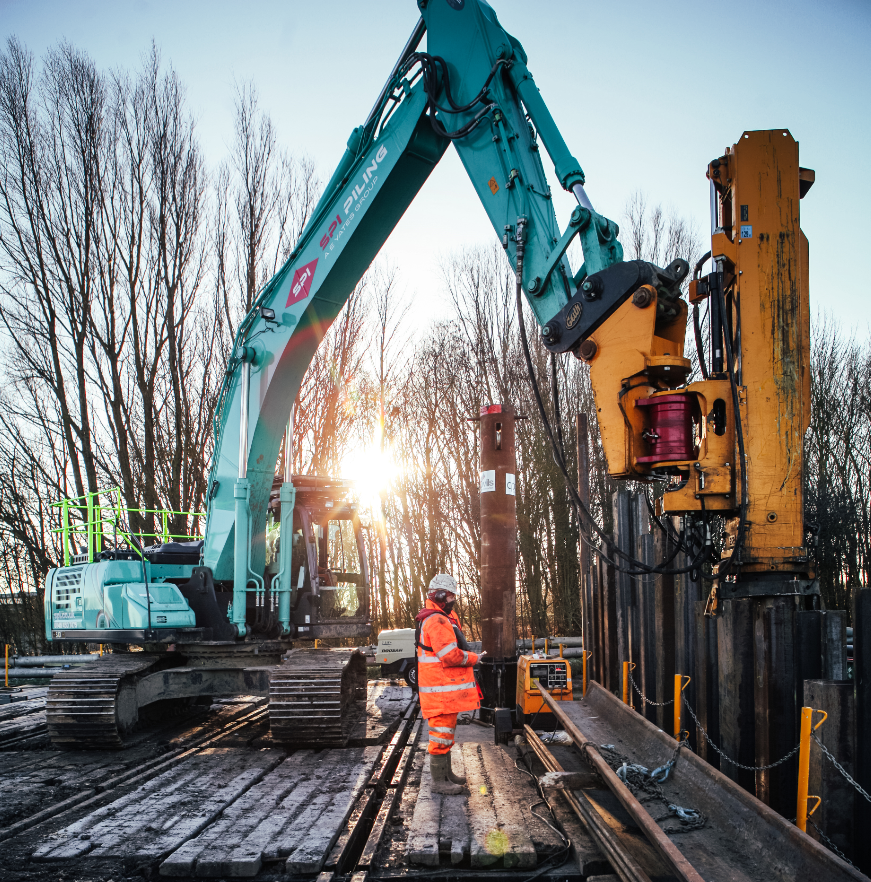 "Everybody's having to play their part (in reducing the carbon footprint), and I think everybody wants to play their part as well. It's always difficult in the steel industries because steel is a massive carbon output by the nature of the material. It's difficult but it's much better managed – and getting better – through the supply chain."
Alan described the sector generally as boasting a 'fairly level playing field' at the moment, with a variety of competition.
One way in which SPI strives to stand out in the providing of both permanent and temporary works is by offering a full turnkey service.
"We're one of few steel piling contractors that do everything in-house," Alan added. "From early contractor involvement through design, to installation and extraction."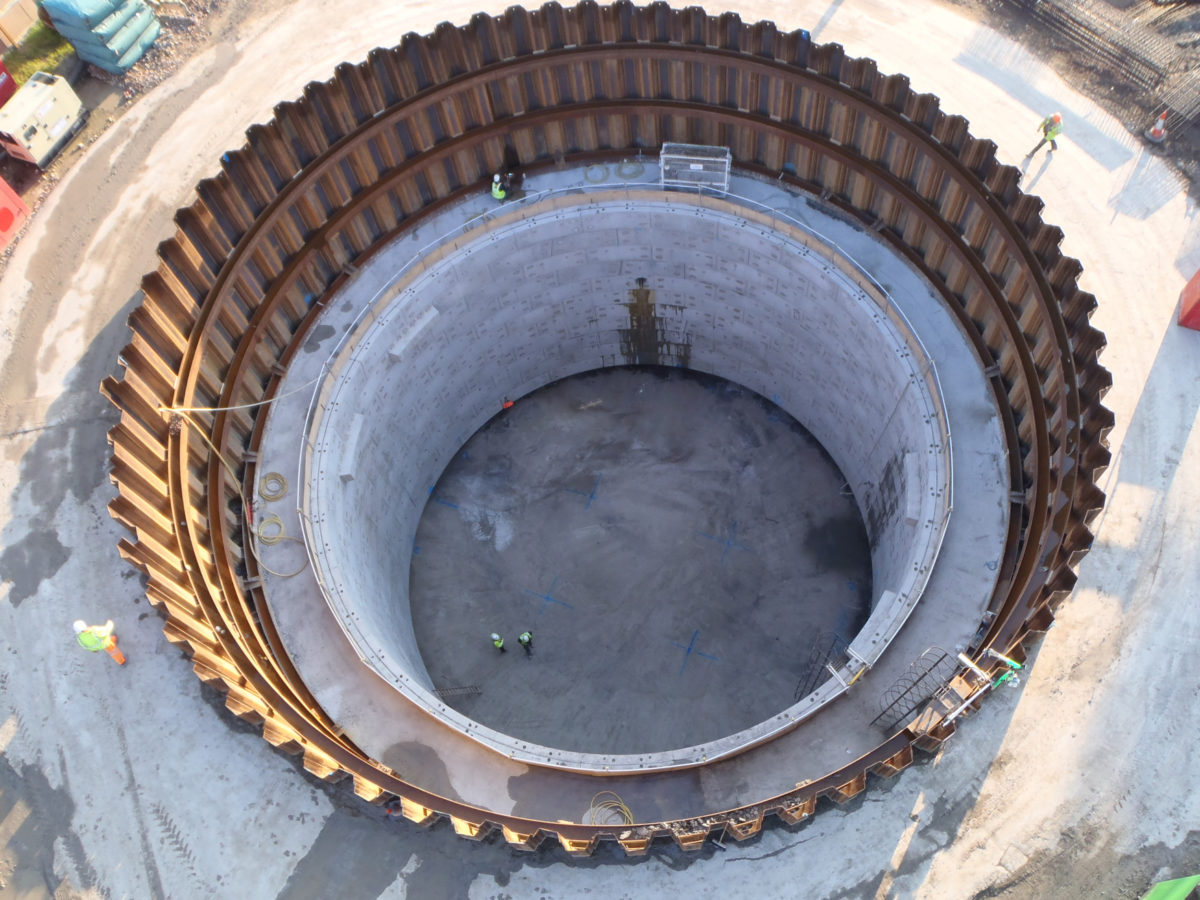 SPI can also provide all relevant plant and equipment including telescopic leader rigs, side grip technology and crane suspended kit.
The opening of the firm's new Scottish office was complete prior to the Covid pandemic. Alan paid tribute to the way employees have adapted to the challenges of the past year.
"Across the business, massive changes have had to take place in the office buildings, with proper controls. We've managed to get everybody mobile working from home, which has worked well. We're probably running about 30-40% capacity in the office, but we're running at 100% capacity because of the facilities we've put in place for employees.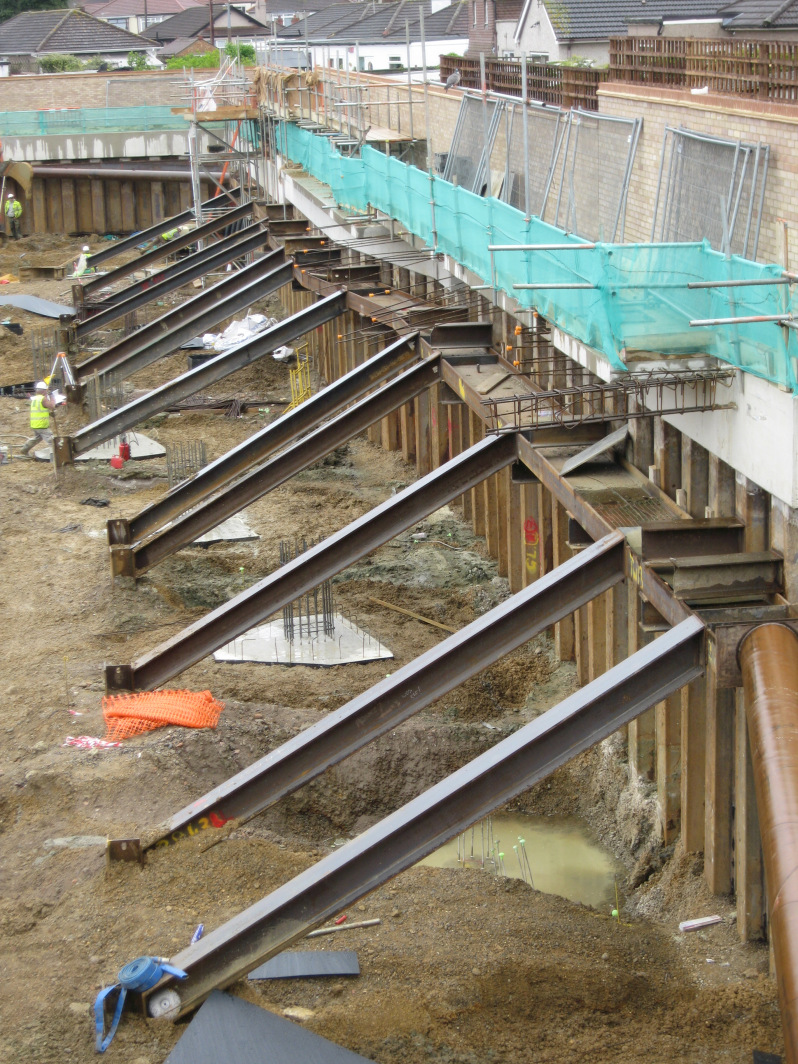 "As far as the personnel on site, they've faced the biggest challenge. They're working all over the country in restricted environments and restricted accommodation. We've supported them of course. The operatives on site have done a fantastic job.
"In our industry – civil engineering – we deal with change very well. Good plans come into place at the very beginning and it's about minor tweaking. The sites I've been involved with personally and been to visit have all been very well managed."