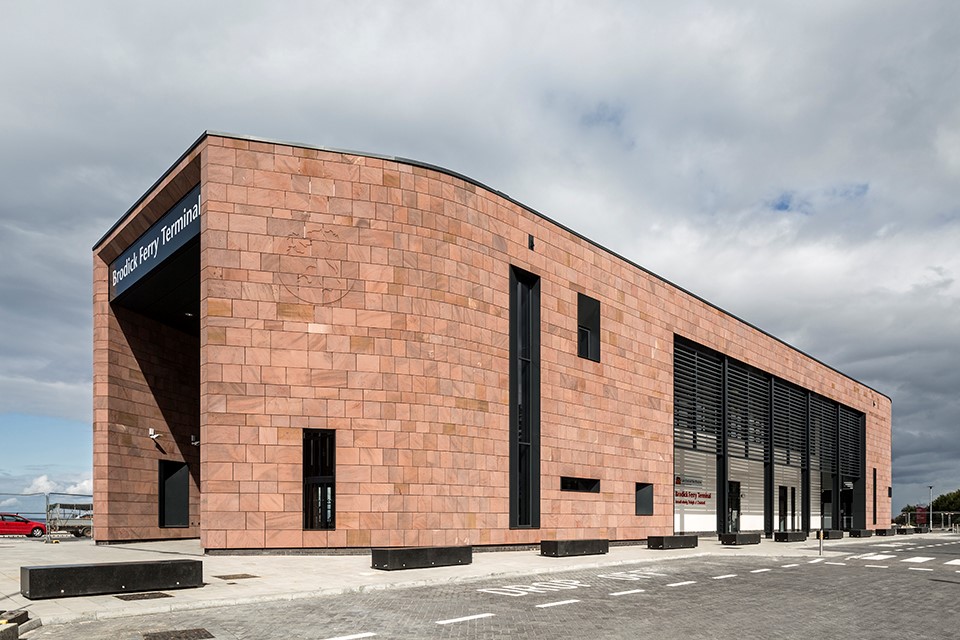 By Ramsay Muirhead, director of port infrastructure and planning at CMAL
AS Scotland prepares to host COP26 later this year, a global agenda to mitigate the effects of human activity on our planet has never been more apparent.
For years, our commitment to sustainability and green maritime travel has been reflected in our policies and practices, including the design and build of the world's first electric-diesel hybrid ferry and the introduction liquefied natural gas (LNG) as a fuel alternative for our vessels.
Our responsibility to provide cleaner, more efficient travel also extends to our ports and harbours infrastructure.
Leading the way as our flagship sustainable location is Brodick Ferry Terminal on the Isle of Arran, which was given a £30 million infrastructure upgrade between 2016 and 2018. The project demonstrated that with the right space and resources, we can implement measures which reduce both our short – and long – term impact on the environment.
Forming the key focus of our environmental strategy at Brodick was the introduction of a biomass boiler – a means of generating heat through burning wood chips. The biomass system was chosen for the site not only because it hugely reduces direct carbon emissions, but because a chipping facility already exists on the island, meaning we can reduce import emissions whilst also supporting a local island business.
Other measures at Brodick include a building management system which allows windows, vents, taps and toilets to be controlled automatically in response to real-time analysis of temperature, energy and water consumption. This system allows us to control the temperature of the building without the need for air conditioning. A brise soleil system also helps control temperature inside the building, as a type of solar shading that uses a series of blades to manage the amount of sunlight and solar heat that enters the terminal.
While the introduction of a biomass boiler and solar panels at Brodick has worked well, we cannot duplicate every feature at each of our 26 ports and harbours.  We are often constrained by the location and resources available at each individual location. For example, we are currently carrying out a large infrastructure redevelopment project at Tarbert Ferry Terminal on the Isle of Harris. Given the position of the building, solar panels would be ineffective, and the terminal's remote location means the impact of importing woodchips for a biomass boiler would cancel out any carbon emission reductions. We have, however, been able to include an air source heating system at this site.
We are constantly looking for innovative technology which can support our sustainability bid, and implement it wherever possible.
At Portavadie on Loch Fyne, we examined the site's existing structure and resources to determine what was feasible and have subsequently introduced a number of measures. This includes the installation of reed beds, a low-cost, zero energy input, wastewater treatment system, which uses wetland plants to cleanse effluent and safely discharge it back into the receiving environment.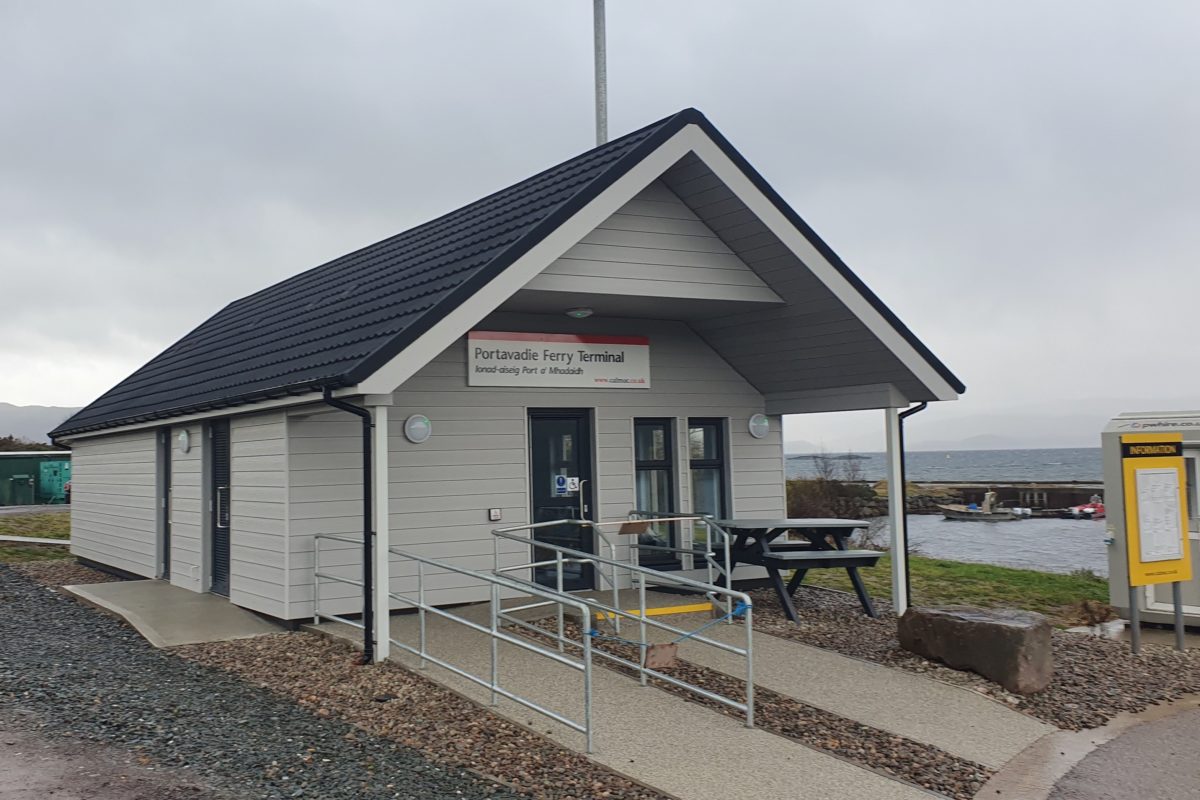 We've also introduced composite cladding, a low maintenance, external material to front the building, which is able to withstand very harsh weather conditions without wearing down. Not only is the cladding made from sustainable material, but it also saves time, money and travel, by mitigating the need for external maintenance of the building.
Elsewhere across the network, we have installed several bike racks at terminals to boost the number of non-vehicle passengers, EV chargers to support the growing number of electric cars on the road, and invested over £3 million on an LED lighting upgrade project at harbours to reduce energy consumption and maintenance requirements.
There's a lot more work to do to ensure we help achieve the Scottish Government's goal of being a zero emissions country by 2045, but our engineers are continually investigating solutions which can be implemented across our network. We are committed to designing and building greener, more sustainable ferry infrastructure in the months and years ahead.