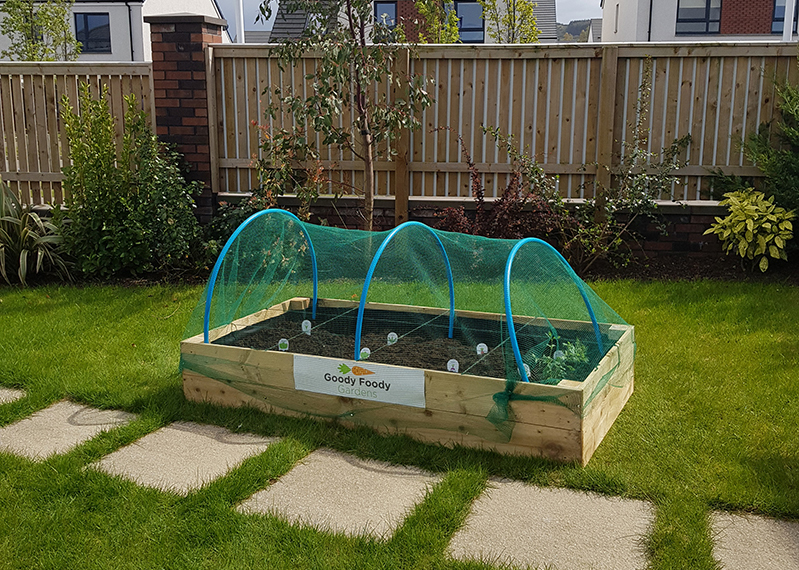 HOUSEBUILDER Mactaggart & Mickel has teamed up with Goody Foody Gardens to help people capitalise on the growing popularity of gardening and growing vegetables.
Over three million people in the UK are reported to have taken up gardening over the last year. Goody Foody Gardens provide vegetable growing boxes for beginners.
In a bid to encourage sustainability and inspire people to grow food at home, Mactaggart & Mickel has installed Goody Foody Gardens' veg boxes at the company's showhomes at Lethington Gardens in Haddington, Greenan Views in Doonfoot and Stewart Gardens in Newton Mearns.
Joanne Casey, director at Mactaggart & Mickel, explained, "There is a real passion sweeping the country for growing vegetables, reducing waste and being more environmentally aware. Goody Foody Gardens make it easy for busy families who would love to grow their own food, but don't know where to start or don't have the time to learn what to do."
Laura Molloy, founder of Goody Foody Gardens, added, "As a working mum I share the same concerns as most parents of too much plastic food packaging and screen time, and not outdoors enough, all while trying to provide a healthy diet. So I fully understand the desire to grow your own, but also trying to fit that it into an already busy life. Not only do we install the boxes and plant the vegetables but our experts teach our clients how to grow veg and also visit four times a year for maintenance visits, so no-one is left in the lurch, just enjoying growing and eating their own veg."