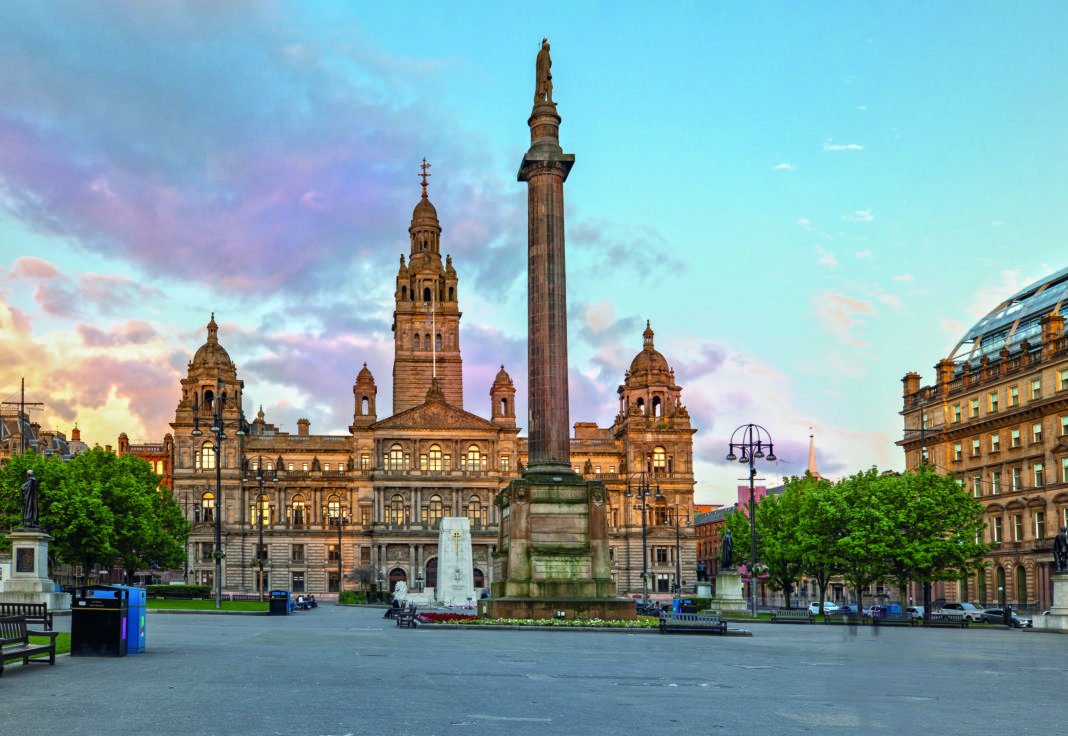 JOHN McAslan + Partners has been commissioned to reconsider the 'synergy and balance' between George Square and the surrounding streets in relation to contemporary life.
Glasgow City Council said that the work will involve clarifying the architectural and spatial qualities of the square and its relationship to the surrounding urban context, adding that the scope of improvements will include George Street and St Vincent Street as well as John Street and Dundas Street.
The University of Strathclyde's department of architecture and the Mackintosh School of Architecture at The Glasgow School of Art will collaborate with John McAslan + Partners on the project, through a range of socially and environmentally-led education initiatives that will embed both students and staff in the design process.
The project forms part of the wider £115 million avenues project, which aims to improve pedestrian connectivity and priority throughout Glasgow – which will see new tree planting, the creation of rain gardens, cycleways and improved public transport.
Councillor Susan Aitken, leader of Glasgow City Council, said, "The redesign of George Square and the creation of Avenues and other new public realm on neighbouring streets is a crucial part of the regeneration of the city centre. It is so important as not only will the redesign play a crucial role in the transformation of what is undoubtedly Glasgow's foremost civic space, but it is also a symbol of our vision for the city centre – a place that will be far more attractive to Glaswegians and our visitors, and somewhere that illustrates the economic, environmental and social gains to be made from this project."
Andy Harris, leader of John McAslan + Partners' landscape team, added, "Located precisely at the point where the original Georgian urban grid meets its Victorian extension, George Square has for centuries been a natural centre of gravity for Glaswegians who come to celebrate, play, relax, meet and when necessary protest.  We are thrilled to help deliver the next phase of its evolution as Glasgow's most important civic space."
Scottish Government economy secretary Kate Forbes commented, "It's great to see further progress in delivering the Avenues Programme, with the appointment of John McAslan + Partners as architects tasked with developing George Square and the surrounding area to the benefit of residents and visitors alike.  The Scottish Government is a full partner in the Glasgow city region city deal, contributing £500 million over 20 years.
"Investment in the city region deal will contribute to the region's economic recovery by creating jobs, and providing the commercial infrastructure to support and attract businesses to Glasgow and the surrounding area. The avenues project also encourages active travel by supporting walking and cycling infrastructure in the area."