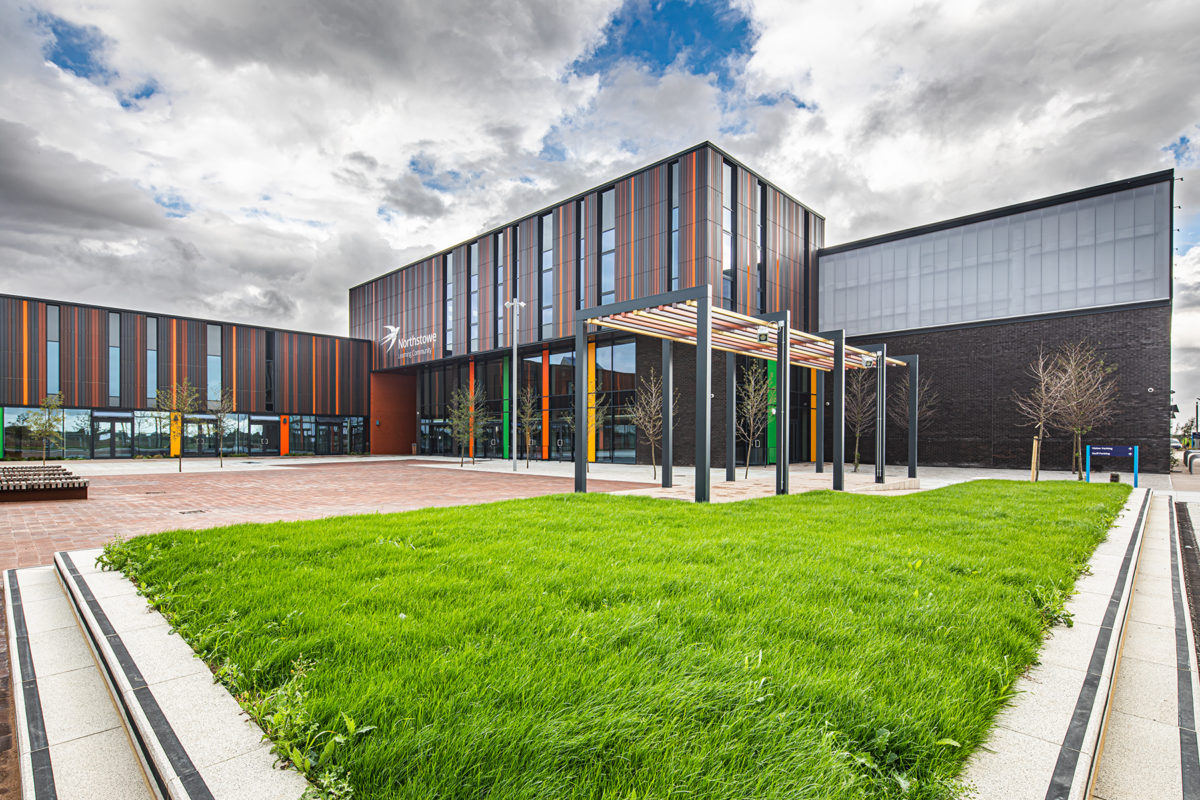 THE use of timber in the build of schools could bring mental health benefits for pupils as well as environmental gains, an expert has revealed.
Stora Enso is a global manufacturer of forestry materials. The company, which is headquartered in Finland (regarded as having one of the best education systems in the world), has worked with prominent construction firms to build timber schools in the UK.
Rory Doak, UK and Ireland business development manager at Stora Enso, told Project Scotland that you often get reduced levels of stress in wooden and natural environments.
He added, "A lot of the time in working environments you find an increase in productivity, and I think these sorts of benefits start to expand themselves in schools, which can often be high-stress environments. At a young age, being connected to nature is such a big advantage – especially more so when you're in an urban environment, such as a school in a city."
In 2010, an Austrian study with the translated title of School of Stress found that pupils taught in wooden classrooms experienced lower heart rates, better sleep habits and were more relaxed. Students from four different classes were analysed over the year-long study, with those in 'standard' classrooms experiencing increased heartrates.
In Helsinki, Stora Enso is supplying wood to the project of a new school build, as well as the construction of the largest nursery in the country.
"The way they build and construct schools (in Finland) is a large part of the country's success," Rory said. "We're seeing a huge uptake (of timber) in places like Austria, Germany and Sweden."
Stora Enso recently hosted a webinar where architecture, construction and education professionals learned how wood can be used to create sustainable learning environments. The event showcased the award-winning Northstowe Learning Community in Cambridgeshire, which utilised Cross Laminated Timber (CLT). Rory highlighted that almost 3,000 tons of CO2 is stored in the building that isn't being put back into the atmosphere. The project was also notable for the programme speed, lack of dust on site, and reduced noise levels.
In Scotland, Rory explained that 'fantastic' work is being done in cities like Aberdeen with regards to the build of timber educational facilities, including an 'outdoor nursery', and in Edinburgh where plans are in place for the build of a fully Passivhaus school.
He attributes the large uptake in timber builds to its use throughout Scotland's history in the build of homes, saying that it has a 'large place' in Scottish culture.
Despite its traditional uses, timber builds are expanding. In 2020, English football club Forest Green Rovers received planning permission for the build of a 5,000-capacity, fully wooden stadium. Further to this, Italian firm Bear Stadiums told Project Scotland last year of its ambition to progress its build of timber stadiums into Europe – having succeeded with builds in Canada.
"So many people are trying to push the boundary of what's possible with wood," Rory said. "Part of that is down to the way we've taken on our products at Stora Enso – we've got a large portfolio of products which enabled that to happen; we can build football stadiums in the same way we can build a house – it's just the way you can scale that product up."
One of the things which is appealing to construction firms is the feasibility of wood. Acknowledging there's unlikely to be a construction project in the world which doesn't experience hitches, Rory explained that the 'beauty' of timber is that mistakes are easily fixed – for example, a hole in the wrong place can be easily rectified by another one being cut.
Despite this, Rory said he acknowledges that building with timber does require a certain skillset, which requires a competent team to be built with relevant knowledge on factors such as moisture management. Stora Enso offers online sources to help aid the understanding of timber construction, including manuals on different building designs, life cycle assessments and environmental product declarations, that show which specific products meet the various sustainability targets.
"There's this huge pressure to build more and faster – the quality has still got to be there and in some cases the quality has got to increase," he added. "So, for us, this is the way we do it – it's got to be a pre-manufactured product that's cut to precision, able to be put into a building easily and efficiently and produce these buildings that we need."