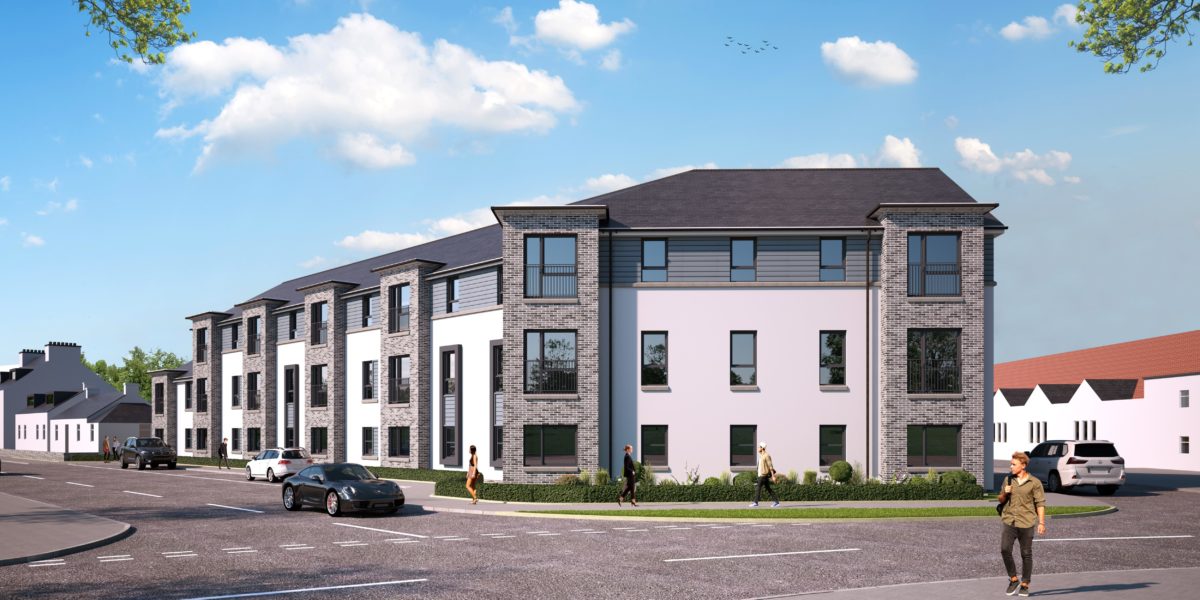 KINGDOM Housing Association is behind plans for 24 new homes on a vacant site previously occupied by a gym and social work offices in Leven, Fife.
The £3.1 million development will comprise a mixture of common access apartments and cottage flats built on Station Road, close to the town centre. The mid-market rent homes will be owned by Kingdom Housing Association but let and managed by Kingdom Initiatives after completion.
The project has benefited from funding of £1.2 million provided by the Scottish Government. Kingdom revealed the properties have been designed to achieve Scottish Government Greener Standards, Housing for Varying Needs standards and Secured By Design Accreditation.
Quale Homes will deliver the project for Kingdom, with completion expected in July 2022.
Bill Banks, Kingdom Group chief executive, said, "The latest development for mid market rental properties at Station Road in Leven addresses the need for extremely high quality, stylish, energy-efficient affordable rental properties in the area. The homes are close to public transport links, retail outlets and the town centre. I'm pleased that Kingdom Initiatives is able to give a new lease of life to a plot which had sat unused for so long and I can't wait to see the finished properties."
The community benefits set to be delivered throughout the contract include jobs, apprenticeships and work placements in line with Covid-related restrictions.