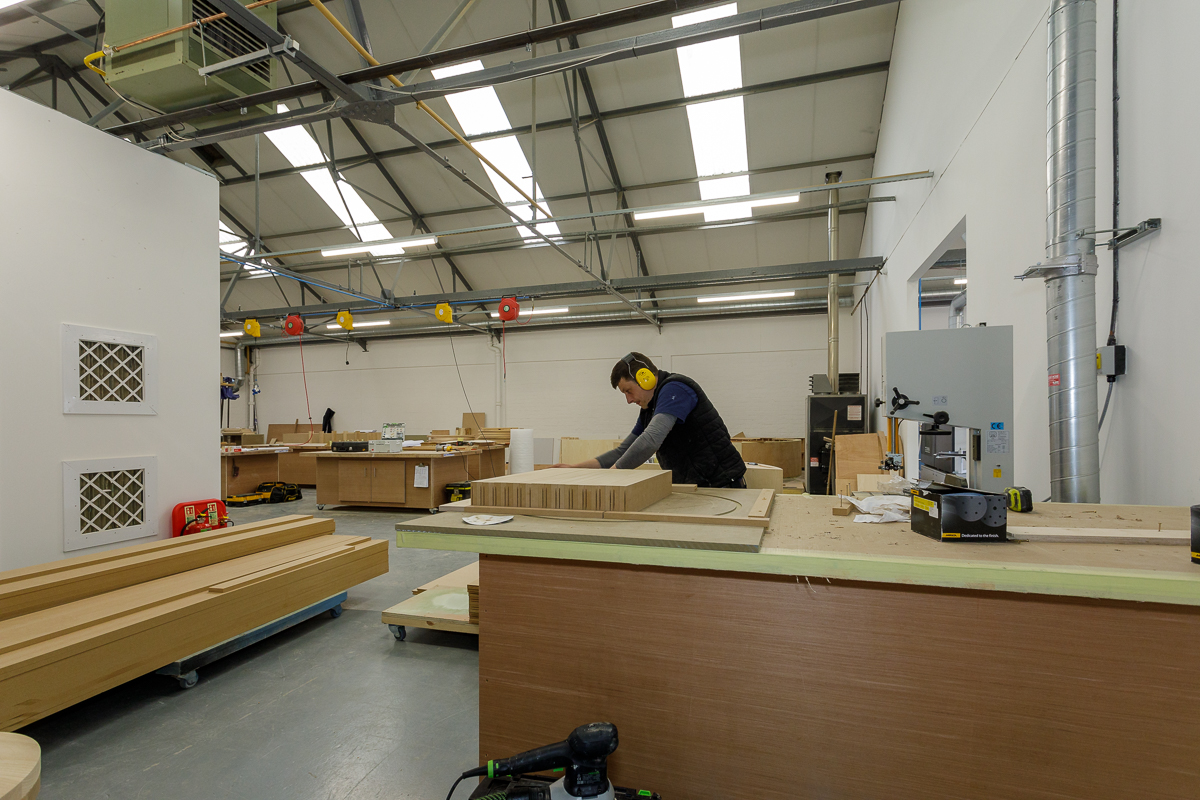 PACIFIC Building has revealed that its new bespoke joinery workshop is now fully operational and 'starting to pay for itself' after the company secured a host of commissions for clients.
The recently built facility has provided jobs for six new staff and features new machinery, tooling and other equipment. The workshop covers an area three times the size of that formerly used at Pacific's main base in Hillington, on the outskirts of Glasgow.
Pacific said the six-figure investment has provided the company with the ability to manufacture 'superior' quality specialist pieces to meet increasing demand from the hospitality, retail and travel sectors.
The firm will produce fixtures and fittings and other items associated with café furniture, waiting stations, bar tops, shelving, panelling, cabinetry, wall coverings, screens, storage, reception desks, covings and mouldings.
Current projects benefiting from the new workshop include the Marine Hotel and the Renaissance Club, both in North Berwick, and the reception area at the new Freer Street Office development in Fountainbridge, Edinburgh.
As main contractors, Pacific would previously have had to source manufactured joinery items from external suppliers and often engage a third party to install. This meant that they had limited control over quality, which may only have become apparent at the time of delivery to site.
Clients and designers can visit the 3,500 sq ft workshop throughout the process to watch their products come together and inspect the quality.
MD Gerard McMahon said, "This significant investment in our workshop will allow us to provide a minimum of six additional jobs, increase capacity and deliver bespoke joinery solutions for our growing client base. As an employee-owned business, investing in our people and services is central to our culture and values."
Derek Aitken, senior asset manager at Hillington Park, added, "Pacific has experienced significant growth at Hillington Park over many years and has always showed ambition to build on that so when the adjacent property became available we worked closely with its management team to quickly expand its premises to enable them to add its new joinery service to its client offering."