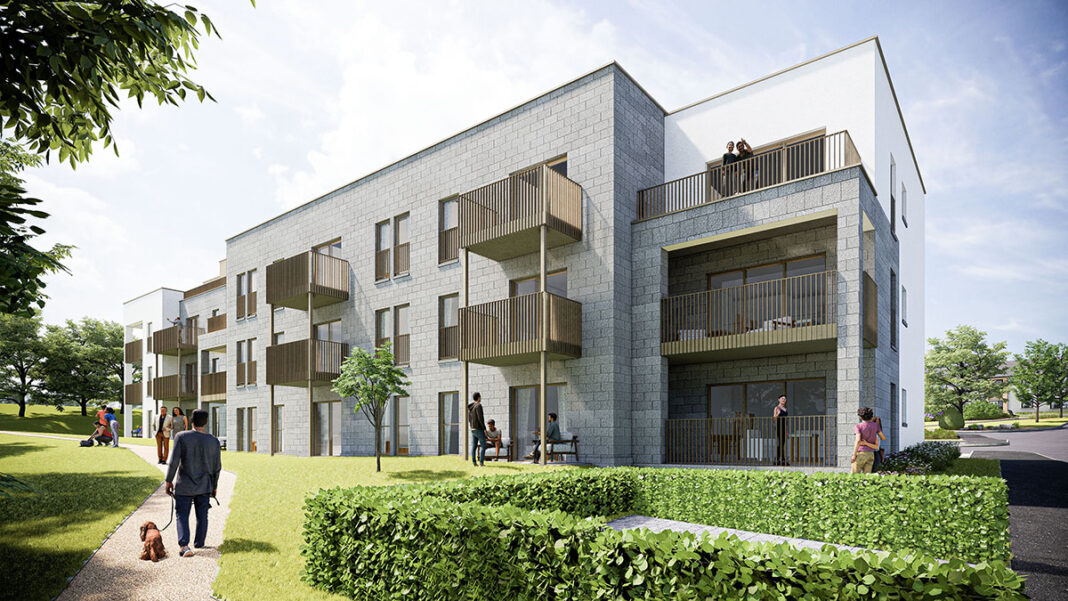 CALA Homes has announced it has submitted 'substantially revised' plans to Aberdeen City Council for a development at 22 King's Gate, in partnership with the charity VSA at the site of its former Forest Grove care home.
The housebuilder revealed proposed plans for the site have been amended since the initial application following feedback from stakeholders.
The new plan comprises 35 apartments, as opposed to the 49 put forward in the original application in 2018. CALA said several other elements have also been changed.
The apartments would replace the existing building on the site with a three-storey block and a partial fourth-storey penthouse level with parking at the rear, rather than the five-storey building which was proposed previously.
Ross Maclennan, land director at CALA Homes (North), said, "Our vision for the site is to replace a redundant, surplus building with a high quality, contemporary flatted residential development. We have spent a great deal of time carefully looking at our plans, incorporating feedback and making sure it fits with the Local Development Plan policies in order to submit this fresh plan for King's Gate.
"This development will enable our partners at VSA to further invest in providing vital services to the children and adults it supports in Aberdeen and CALA are very proud to be part of that. We look forward to receiving a decision in due course."
The development has been tipped to provide significant financial support to VSA's Changing Lives campaign, which seeks to raise £3.2 million to build a mental health facility at Abergeldie Road in Aberdeen.