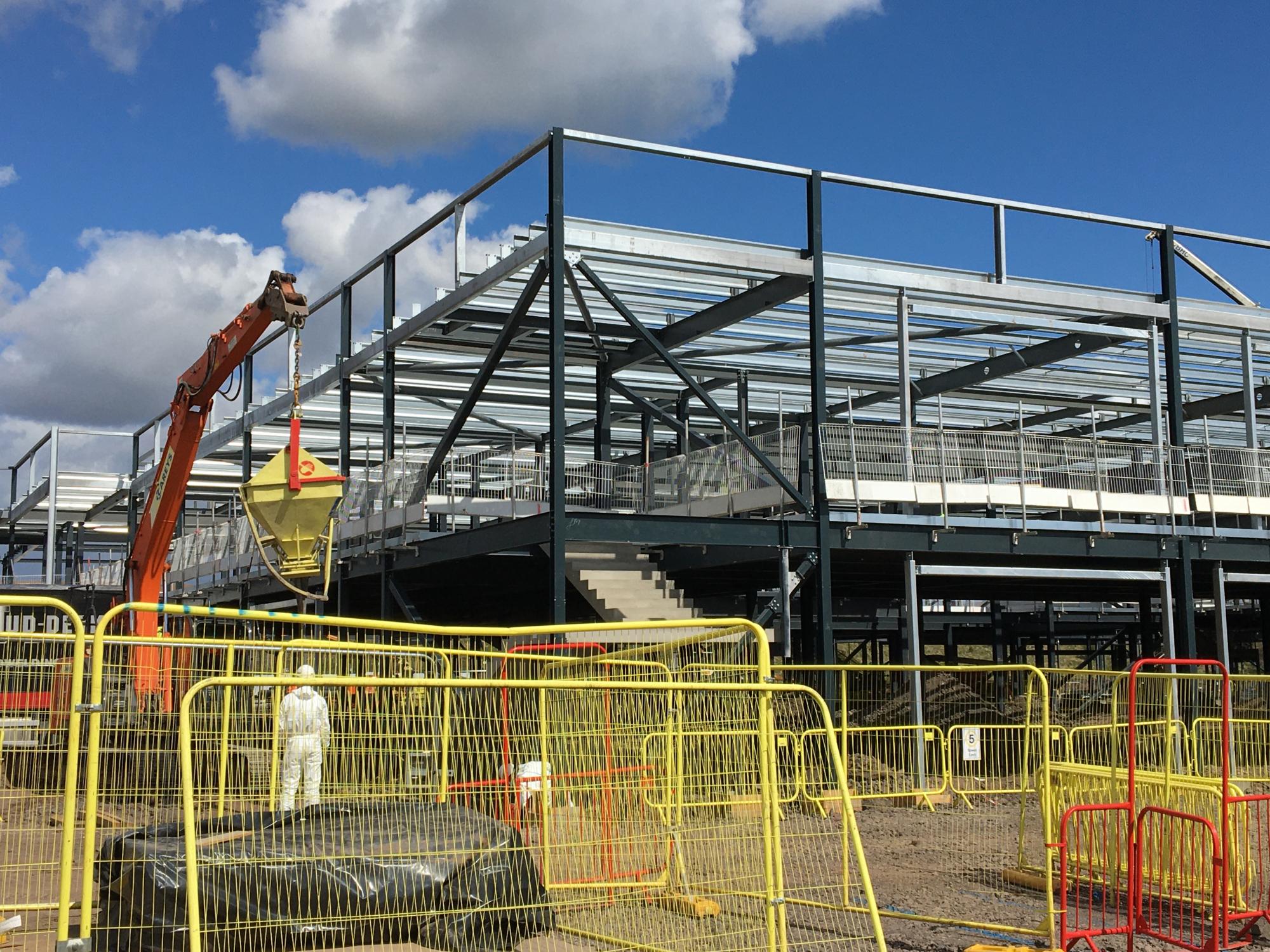 THE final bolts have been tightened on the steel framework for the new £40.9 million Boclair Academy in Bearsden.
Head teacher Douglas Brown was on site to see main contractor McLaughlin and Harvey erect the final columns before setting them in their concrete bases.
Mr Brown said, "It was fantastic to be able to visit the site as the final stages of the steel work were being completed.  Whilst we can see the new building progressing from our existing building, to be able to get close up to the new structure and see how the drawings and plans we have for the new school are becoming a reality was a real privilege.  Being on site you can really feel the scale of what will be a state-of-the-art learning facility for our Boclair Academy community."
East Dunbartonshire Council said that 'significant' progress has been made since the firm commenced the preparatory earthworks enabling works packaging on site in October 2020, followed by the main construction work in January 2021.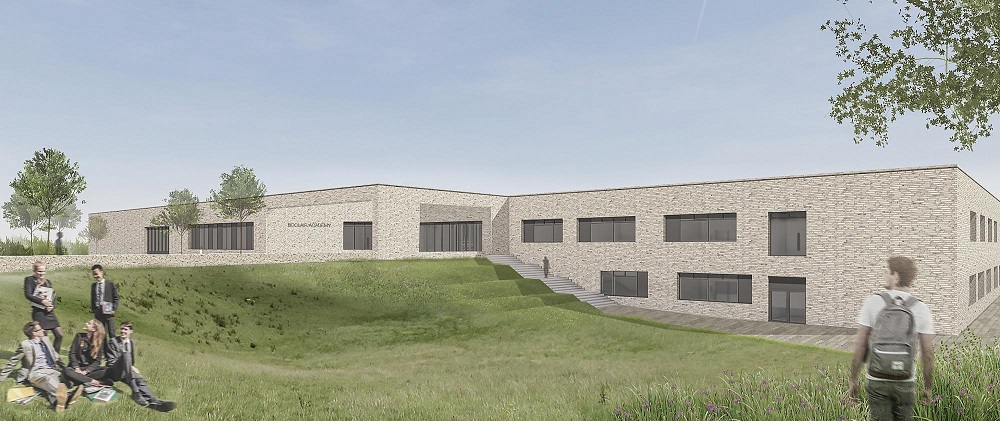 Senior project manager at McLaughlin and Harvey, Neil Kemp, commented, "Whilst the pandemic has been a challenge for the construction industry, we are really pleased with the progress we're making to deliver this new school. Getting the steel framework completed is a significant milestone in delivering this facility and we'll move on to the concrete floors and roof structures next with brickwork following soon afterwards."
The new school is anticipated to be completed in August 2022.